Description
BIG DATE PANIC! Where to go, what to wear (and what not to wear), how's my breath, will I be late, will I be too early, how's my hair, do they look like their picture, do I look like my picture, are we politically compatible, is the L train running?!

Don't worry, Museum Hack's got you covered. We've rounded up some of the most eccentric and extraordinary examples of courtship rituals, mating dances, dinosaur foreplay and other sexy secrets to help you on your next date night!

Museum Hack is a highly interactive, subversive, fun, non-traditional museum tour – and with Valentine's Day coming up, we're turning to the animal kingdom and cultures around the world to bring you the finest date night hacks! Come with a date, come with just yourself to take notes, come with your best friend who should be taking notes... all are welcome on this awesome trip around our favorite natural history museum!
Join us
Sunday, February 5th @ 3pm
Saturday, February 11th @ 3pm
Sunday, February 12th @ 3pm
for this exciting new tour of the American Museum of Natural History!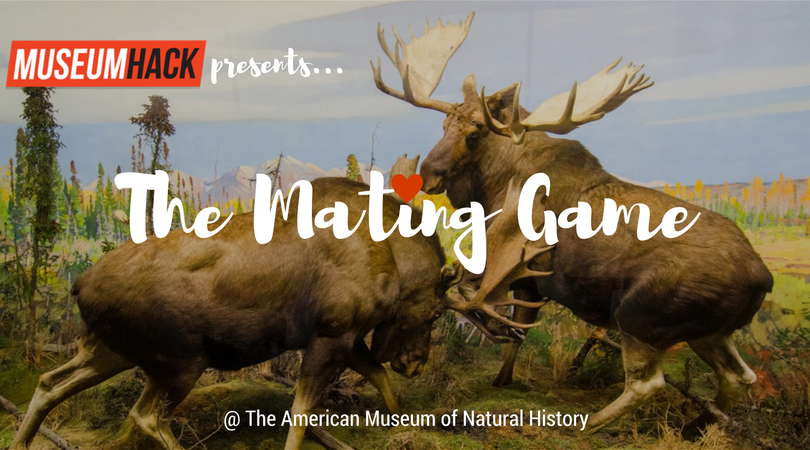 On this special edition Museum Hack tour, you should expect:

Group participation

Stories of romantic pursuits and dating faux pas

Fast pace

Fun photos

A glass of wine!

100% Satisfaction
For a fun, new look at AMNH, take a tour with Museum Hack!
NOTE: This tour will have lots of adult language and content! All are welcome, but this tour is best suitable for those ages 17+.