"The Masterplan" book launch: Reinier de Graaf in dialog with Joseph Grima. Agorà at Milano Triennale, Dec 15, 2021 7:00 PM
About this event
Quali alternative si prospettano se l'architettura si riduce ad un mero strumento in mano a investitori immobilari? Qual è il senso di una professione il cui scopo coincide sempre di più con il profitto di altri? Quali le possibilità in mano ad un aspirante architetto, se un progetto, troppo bello per essere vero, gli venisse prospettato?
Progettare la capitale di una nuova repubblica africana rappresenta, per Rodrigo Tomás, l'avverarsi dell'occasione di una vita intera. Spinto ad accettare per uscire dall'ombra di suo padre, famoso architetto, scoprirà presto che nulla è come appare… Ripercorrendo la parabola di un architetto alla ricerca di fama, "The Masterplan" fotografa la ricostruzione romanzata del sogno di un architetto dirottato da forze di causa maggiore. Il racconto personale nasconde una trama piu ampia – una nazione nascente in lotta con il suo passato coloniale, la crescente influenza cinese in Africa e i complicati meccanismi del mercato globale immobiliare.
Partecipa all'evento con Reinier de Graaf (partner OMA) e al critico d'architettura Joseph Grima, per la presentazione dell'ultimo libro di De Graaf, 'The Masterplan'. Introdurrà l'evento il Direttore Artistico di Triennale Milano, Lorenza Baroncelli.
What perspectives are left when architecture is reduced to a tool for real estate investors? What is the relevance of a profession whose work increasingly exists to make others money? What are the options for an aspiring architect when presented with a commission too good to be true?
When asked to design the capital of a young African republic, Rodrigo Tomás sees the opportunity of a lifetime. Eager to outshine his famous father he accepts, but he soon discovers that not all is what it seems… Chronicling the trajectory of an architect craving recognition, 'The Masterplan' delivers a fictional reconstruction of an architectural dream blown to dust by bigger forces. A personal story comes to reveal a larger story – of an emerging nation's struggle with colonial residue, the growing Chinese influence in Africa and the fraught workings of a global real estate market. Caught in the crossfire, the architect must recognize that his choices have unexpected implications. Will there be time to adjust course?
Join OMA Partner Reinier de Graaf and architecture critic Joseph Grima for a discussion about Reinier's latest book 'The Masterplan'. Introductions from Lorenza Baroncelli, Creative Director at Triennale Milano.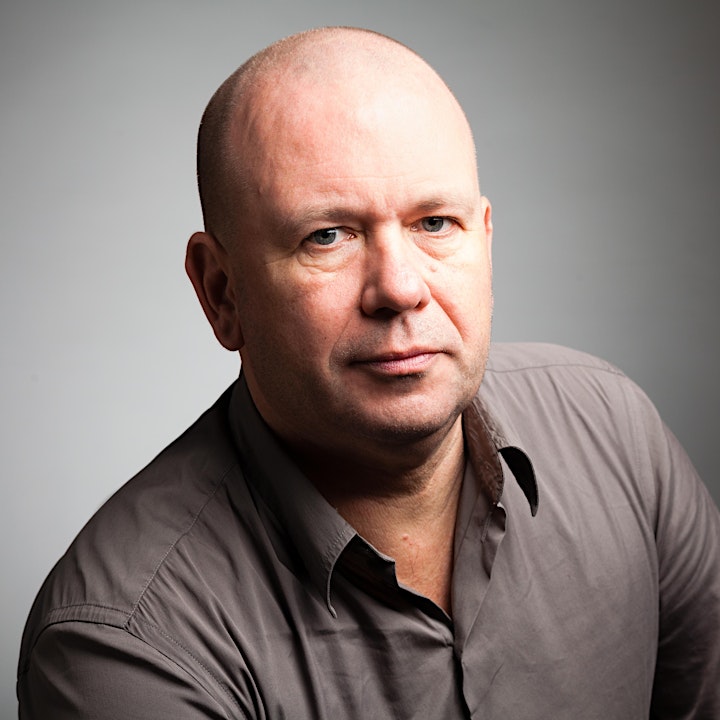 Reinier de Graaf è architetto e scrittore olandese. Partner dello studio OMA - Office for Metropolitan Architecture, dove è responsabile di progetti in Europa, Russia, Medio Oriente. De Graaf è co-fondatore di AMO, think-tank di OMA e Sir Arthur Marshall Visiting Professor in Urban Design presso il Dipartimento di Architettura dell'Universita di Cambridge. Autore inoltre di "Four Walls and a Roof: The Complex Nature of a Simple Profession", miglior libro del 2017 per Financial Times e The Guardian.
Reinier de Graaf (1964, Schiedam) is a Dutch architect and writer. He is a partner in the Office for Metropolitan Architecture (OMA), where he leads projects in Europe, Russia and the Middle East. Reinier is the cofounder of OMA's think-tank AMO and Sir Arthur Marshall Visiting Professor of Urban Design at the Department of Architecture of the University of Cambridge. He is the author of the book 'Four Walls and a Roof: The Complex Nature of a Simple Profession', named best books of 2017 by both the Financial Times and the Guardian.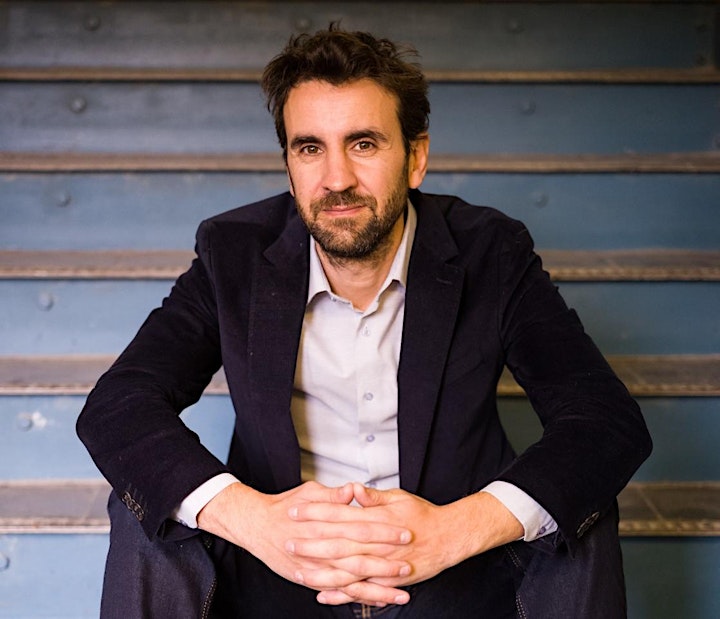 Joseph Grima è architetto e curatore, vive a Milano. Co-fondatore di Space Caviar, studio di architettura e ricerca che opera nell'intersezione tra architettura, tecnologia, teoria critica e sfera pubblica. Lo studio ha realizzato architetture, pubblicazioni, installazioni, film, presentati alla Biennale di Architettura di Venezia, al Vitra Design Museum, al Victoria & Albert Museum, al Metropolitan Museum of Art, e al Barbican Centre. Dal 2017 Grima è Direttore Creativo della Design Academy Eindhoven. Ha insegnato e tenuto lectures in molte università in Europa, Asia, America, nonché presso lo Strelka Institute a Mosca. Grima ha fatto parte di numerose giurie internazionali, fra cui la giuria della Biennale di Architettura di Venezia del 2010, diretta da Kazuyo Sejima.
Joseph Grima is an architect and curator based in Milan, Italy. He is the cofounder of Space Caviar, an architecture and research practice operating at the intersection of design, technology, critical theory and the public realm. The studio produces built work, publications, exhibitions and films that have been presented at the Venice Biennale of Architecture, Vitra Design Museum, the Victoria & Albert Museum, the Metropolitan Museum of Art and the Barbican, among others. Since 2017 he has been the Creative Director of Design Academy Eindhoven. He has taught and lectured widely at universities in Europe, Asia and America, including Strelka Institute of Media, Architecture and Design in Moscow, and has served on numerous international juries, including the jury of the Venice Architecture Biennale in 2010 directed by Kazuyo Sejima.
Organizer of "The Masterplan" book launch: Reinier de Graaf in dialog with Joseph Grima