The Master of Masters Class with Billy B

Sunday, February 18, 2018 from 12:00 PM to 6:00 PM (CST)
Event Details
Part one: "Back to Basics" 
Where beauty is the star of the show...
 Billy B will demonstrate on a "real" women with "real" issues (not a model) step-by-step on how to refine and define facial features. Using the power of highlighting and contouring, Billy B will show you step-by-step how to achieve an iconic beauty look that will look amazing on everyone. Where other classes have you confined to a seat, "Not my class!" says Billy B. "I not only encourage people to get out of their seat and see the makeup application up close as it happens, I insist on it!"
( 2hrs )
Part two:
"The Complete Transformation"
 Part two of the Master of Masters class is a more intense approach, where Billy B will teach you step-by-step and hands on, where each person will not only learn Billy's techniques, but learn them with Billy as their coach. He will not only teach how to subtly refine, define, and enhance a face,…but completely transform a face. This course is highly encouraged for professionals, but everyone is welcome. A makeup kit is required. 
Part one: (see description above)
2 hrs $150
Part two: (see description above of part 1 and part 2)
5hrs $250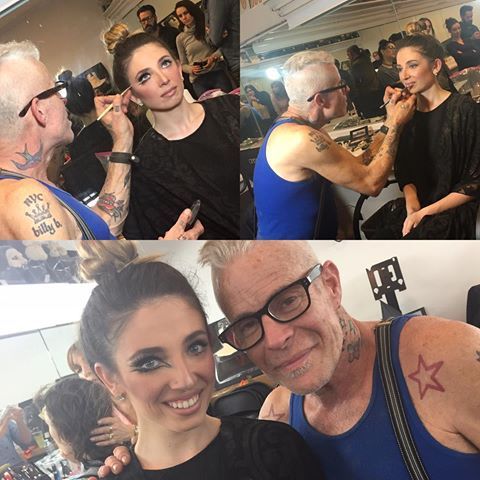 FAQs
What time are the classes?
Part One is from 12 p.m.-2 p.m. and Part Two is from 3 p.m. - 6 p.m. 1 hour break between classes.
Do I pay for both classes individually? 
No, the $250 is for the entire day Part One from 12 p.m. - 2 p.m.  1 hour Break and Part Two 3 p.m. - 6 p.m.
Do I need to bring my own model for Part Two? 

No,  Billy B will use a "model" for his step by step demonstration of his Techniques.  Each artist attending will be "paired" with another attending artist by Billy B.   Each artist will re-create Billy's techniques and application on their "partner"  Billy B by your side coaching every step of the way...
Am I required to be a professional to attend Part Two?

No. No one is excluded - Billy encourages professionals to attend this advanced class, as this class is full of tips and tricks that are best understood with at least a basic makeup skill set...
CONTOUR and Highlighting techniques to transform how to transform lips, eyes, nose and cheeks, change the shape of the overall face, including the hairline.... Even how to make an "A-cup"  into a "full B-cup", and all of this also translating to "the street"     
What do I need to bring for the class?  
Enthusiasm  Excitement and Passion! 
  Part One - a Pen and Notepad 
Part Two - Pen, Notepad and  a basic makeup kit.
Is there an age restriction?
NO! NEVER.
Where will the class be held?
The Parlor Salon & Spa of Oxford, MS A FANTASTIC SALON that is the perfect space. Conveniently Located at 2305 Jackson Ave W, Oxford, MS 38655 near Belk and Kinnucain's. 
If you have any more quesitons please dont hesitate to email Madison at themadmoxie@yahoo.com.
We are very excited! 
THANK YOU!
When & Where

The Parlor Of Oxford
2305 Jackson Avenue West
Oxford, MS 38655


Sunday, February 18, 2018 from 12:00 PM to 6:00 PM (CST)
Add to my calendar
Organizer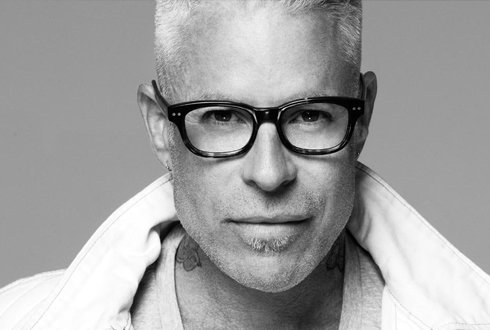 Billy Brasfield, better known as "Billy B" is one of the most successful and sought after makeup artists in the world. He is a expert in the art of makeup, whether it is to subtly enhance a face or completely transform it. Billy is a master of his craft, and his exceptional talent and passion have elevated him to the top of his field.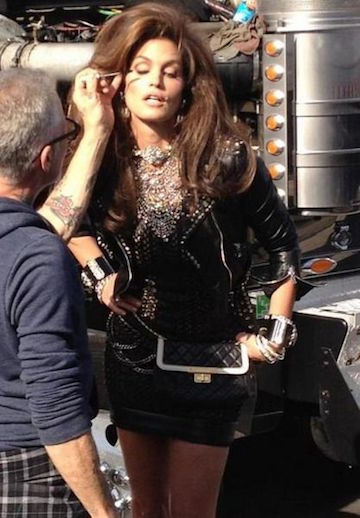 Billy's career path began in 1985, when he left his hometown of Aberdeen, Mississippi and moved to New York City. Billy applied for a job at Macy's, Herald Square and after inventing a story of prior experience in makeup, he was offered a position in cosmetics where he immediately began teaching himself on "Real Women" on the main floor of Macy's. Ironically, it was those women that Billy "practiced" on, that validated his talent and encouraged him to pursue a career in beauty beyond the cosmetic counter. With that encouragement, Billy began to focus on a career as a freelance makeup artist working days at Macy's and building his portfolio and by night in nightclubs where he got his break when he met and began working with photographer/director Ken Nahoum.

Now, Billy is in high demand in all aspects of his field including his work with the world's leading beauty and fashion magazines including Harper's Bazaar, Vanity Fair and Elle. Billy worked with Lady GAGA, beginning with the Fame Monster Album cover photo shoot and continued working with Gaga for every Red Carpet, personal appearance and performance including the Music Videos Bad Romance, Telephone, Videophone, and Born This Way. Billy also designed the makeup look for Gaga's World Tour "The Monster Ball" His work can also be seen in print advertising and Commercial with Britney Spears, Cindy Crawford, Sharon Stone and Padma Lakshmi to name a few. His work can be seen on every high-profile red carpet including The Oscars, Emmys, Grammys, Tony's and More. Britney Spears chose Billy to work with her for the Live Shows of X Factor and he did Britneys makeup for her Music Video "Scream and Shout"

Billy's client list includes a very long list of the Most Famous Women in the World including Lady GAGA, Britney Spears, Mariah Carey, Beyonce, Tina Turner, Debbie Harry, Pink, Melissa Etheridge, Cheryl Crow, Missy Elliott, Mary J. Bilge, Yoko Ono and Dolly Parton and Selena Gomez to name a few. He has created the looks for some of the most iconic and award winning music videos ever made such as Lady Gaga's "Bad Romance" and Missy Elliott's "The Rain" both made the list of TIME Magazines "Best Music Videos of All Time", as well as Gaga's "Telephone" and "Born This Way", most recently Billy B worked with Selena Gomez creating her sophisticated and sexy new look for "Hands to Myself". Billy's work has appeared in books by Thierry LeGoues, Andrew Macpherson, Tom Ford and Francesco Scavullo. In the dedication of Making Faces, written by legendary makeup artist Kevyn Aucoin, Billy was acknowledged as one of the makeup artists that inspired and taught him.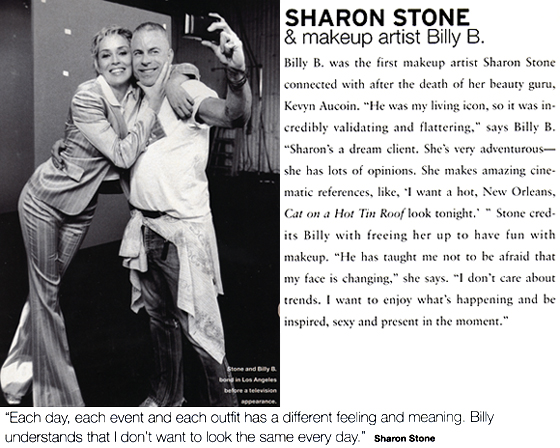 Billy does not take his successes for granted. He has not forgotten where he came from by "Paying It Forward" Equally to both aspiring makeup artists and top makeup artists alike ". Billy is a favorite among all makeup artists as a lecturer and teacher. For example Billy embarked on a 9 City "American Beauty Tour with Billy B" where he taught aspiring and accomplished makeup artists alike. In Billy's hometown he has co-founded a Non-Profit organization SAL (Save Aberdeen Landmarks) whose focus is preserving his hometown's historic landmarks. Billy's impassioned work in his hometown has not gone UN-noticed.

The "New York Times" told Billy's story of his passion for his small Hometown and Small Towns everywhere, which lead to his own 6 hour television mini series entitled, "Hometown Renovation"HGTV. Billy was awarded by HGTV as "Community Crusader" an award given too individuals for Outstanding work in their communities. Billy has made guest appearances on Project Runway, The Apprentice, The Doctors, The Judds, Ryan and Tatum: The Oneal's, Billy was a Popular Reoccurring judge on the Hit Show "Rupaul's Drag Race sitting in for Judge Santino Rice for 6 episodes - Season 3 and 6 episodes of Season 4, which lead to Billy being featured on E! Entertainment's "Talk Soup".
Billy B is a considered to be a "Living Legend" Billy recently returned to his home State of Mississippi and continues to work as a Makeup Artist and Educator World wide.
                                                             - What people are saying about Billy B -
"He taught me not to be afraid of my changing face" – Sharon Stone
"I've learned to transform what I got into what I want from some of the Best Makeup Artists in the World like Pat McGrath, BILLY B, Francois Nars, Kevyn Aucoin, Sam Fine, Fran Cooper, I would study them" – Tyra Banks
"Billy B is a living legend"  – Mario Dedivanovic @makeupbymario
"Billy B is an iconic makeup artist – Legendary" – Huda Kattan @hudabeauty
"Billy B is one the makeup artists, past and present, who continue to inspire and teach me"
– Kevyn Aucoin "Making Faces" Dedication
Top 10 Best International Makeup Artists – www.stylecraze.com
10 most Influential Makeup Artists in the World - www.alux.com
Top 10 International Makeup Artists - www.gotoptens.com
Top Ten Famous Makeup Artists - www.toptenofcity.com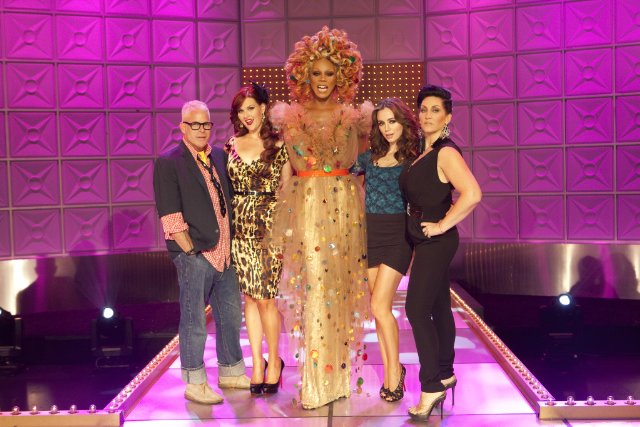 Save
Save
Save
Save