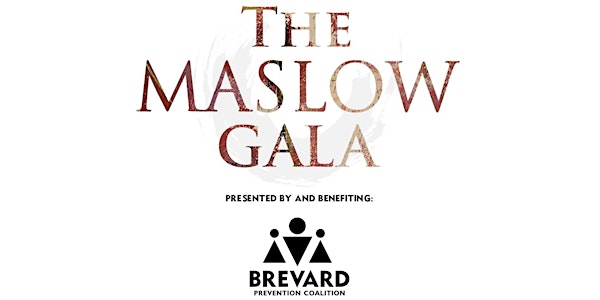 The Maslow Gala
JOIN US FOR A ONE-NIGHT-ONLY IMMERSIVE EXPERIENCE HIGHLIGHTING THE ARTWORK AND COMMUNITY INVOLVEMENT OF RENOWNED ARTIST CHRISTOPHER MASLOW.
When and where
Location
Hotel Melby Downtown Melbourne, Tapestry Collection by Hilton 801 East Strawbridge Avenue Melbourne, FL 32901
About this event
THE MASLOW GALA is a one-night-only immersive creative experience highlighting the artwork and community involvement of renowned artist Christopher Maslow. Presented by Brevard Prevention Coalition, the event highlights the coalition's "I Choose ME" social messaging strategy for community youths and families. That strategy promotes positive choices that lead to a positive life instead of looking to drug and alcohol misuse as coping mechanisms. Maslow has championed that message by lending his talents to nurture skills and instill hope in young people who face serious challenges.
Every aspect of the event has been curated by Maslow, from the invitations to the environment, food, and entertainment. The event will showcase an entirely new body of never-before-seen paintings and artwork from Maslow, and will be presented as his latest solo exhibition.
The event will be held at Hotel Melby in Downtown Melbourne at The Landing Rooftop, where Maslow presides as the Resident Artist. This one-night-only event is on October 29th, 2022, from 6 PM-9 PM and open to only 250 registered guests. Admission to this experience includes delectable hors d'oeuvres from a Maslow-curated food menu.
THE MASLOW GALA includes unexpected surprises around every corner and is designed as a living gallery within a sensory-rich atmosphere. Gala guests are encouraged to embrace their own creativity through a fashionable art-inspired formalwear dress code that encourages them to attend the event in bold and colorful evening attire.
The gala's purpose is to build awareness of how local entrepreneurs can be motivated to infuse youths with hope through mentorships and hands-on inclusive instruction. This promotes non-traditional paths of interest that could grow to become careers and help secure their futures outside of common educational pathways.
Remember, this exclusive, inspirational and one-of-a-kind immersive art showcase is limited to 250 guests.