Description
How to Educate, Equip, Enable and Engage B2B Buyers and Win More Business
In this 45-minute presentation, entrepreneurs, business owners, and corporate marketers will be presented with a foundational set of marketing blueprints, ideas and recommendations and discuss ways to help them define their audience, their markets and learn what's needed in a successful go-to-market strategy. The audience will walk away from this meeting with access to a set of blueprints, ideas and insight they can use to advance their career and improve their marketing efforts, enable sales and help grow their business.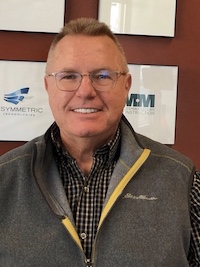 Speaker: Dan Harris
Speaker Bio: Dan Harris currently serves as the Vice President of Strategy and Client Success at Minds On, Inc. A leading B2B marketing agency located in central Ohio. He also hosts the podcast, Minds On B2B. Dan has 20+ years of expertise and experience in training, marketing, sales, and service in a variety of industries, including the U.S. Army, financial services, telecommunications, enterprise software, and agencies. Dan holds a B.S. in Marketing from Franklin University, and a diverse educational mix of advertising and commercial art from the Columbus College of Art and Design, as well as an adult learning and technical training focus obtained from The Ohio State University.
Speaker Website: https://www.linkedin.com/in/dannydharris/
Parking Instructions: Parking is available at the Library's garage