About this Event
Modern Slavery. What does that look like?
Human Trafficking is a multi-billion dollar industry and Texas is considered one of the worse in the nation.
79,000. That's the number of victims of youth and minor sex trafficking in Texas at any given time. 1 in 4 victims of modern slavery are children.
MaripoSA, a new organization in San Antonio, is raising awareness and funds for two non-profit groups that provide assistance to victims of human trafficking: Roy Maas Youth Alternatives (RYMA) of San Antonio and A21, a global group dedicated to abolishing slavery.
Join us September 5th for an evening of hors d'oeuvres, dinner and dancing, and learn about the efforts to combat human trafficking taking place in our city! You can make a difference! The music is by Michael Alanis Band and dinner will be catered by Ruth's Chris, La Hacienda at Scenic Loop, Aldacos and others. There will be an Art exhibit sale sponsored by AnArte Gallery featuring premier Artist Lucy Peveto. 20% of all art sale proceeds will benefit the non-profit. Come enjoy our silent and live auction by the one and only TBone Bounds! Thank you, for your support!!
Liza Cole
Ashlee Belew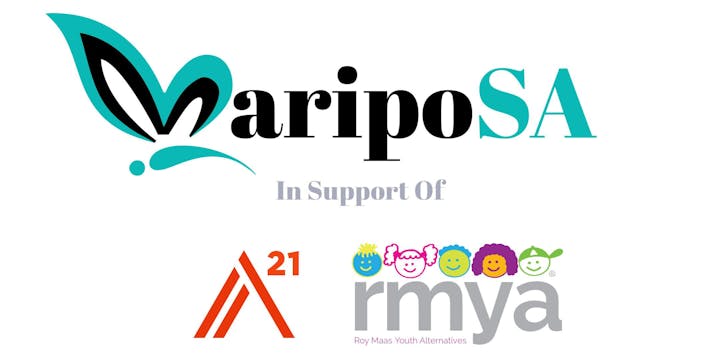 If you'd like to learn more before joining us in support of this cause, watch the following videos:
Liza Cole
Ashlee Belew
Every 30 seconds, another person becomes a victim of human trafficking. 1,838 women and children sold for sex every day. It's a global injustice that could feasibly target your daughter, your sister, your mother ...
The following video, albeit lengthy, really shows how combatting human trafficking MUST be a global initiative and organizations like our partners, A21, are really leading the battle from so many different angles. They are opening a Texas HQ and really need our support.
Sex traffickers prey on the weakness of their victims. Here's a story about how a young woman was lured into this dark, undeground industry with the promise of sobriety. Her captors controlled her for years with fear.