Description
You are cordially invited to join The Department of Radiology and Biomedical Imaging's Margulis Society on Wednesday, April 18 for the Margulis Society Alumnus Lecture honoring Peter S. Moskowitz, MD.
Dr. Moskowitz, an expert in physican career and transition coaching will address the topic of:
'Radiologist-Centered Imaging: How We Can Save Ourselves and Our Speciality in an Age of Epidemic Burnout'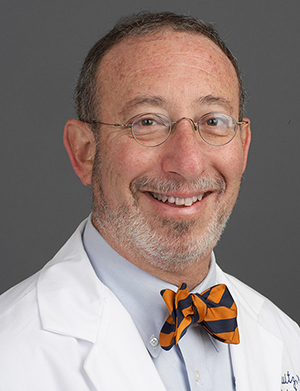 Peter S. Moskowitz, M.D.
Founder and Director
Center for Professional & Personal Renewal
Established in 1998, The Center for Professional and Personal Renewal in Palo Alto, California provides career transition coaching and life coaching for physicians nationwide during these times of unprecedented change in American healthcare.

Founder, Peter Moskowitz, M.D., a certified career transition and life coach, has spent two decades helping physicians manage change, transition to new non-clinical careers, revise existing clinical careers, manage the stresses and challenges of clinical practice, avoid or manage professional burnout, improve their work-life balance, their leadership effectiveness, plan for "protirement," and regain satisfaction and meaning in the practice of medicine.

He is a nationally-recognized speaker, workshop facilitator and author. In addition to career transition and life coaching for individual physicians, Dr. Moskowitz offers workshops, retreats, and keynote presentations for physician and hospital organizations on a variety of relevant topics including physician renewal, finding the perfect job, planning for non-clinical career transitions, building career resilience, improving work/life balance, renewing academic careers in medicine, managing practice and litigation stress, maximizing physician's leadership effectiveness, enriching the medical marriage, and pro-active planning for a passionate retirement. His coaching and workshops are known for their pragmatic approach and ability to reenergize participants.

He is co-author of the new career resource book for physicians and physicians-in-training, "The Three Stages of a Physician's Career: Navigating From Training to Beyond Retirement," published in June 2017 by Greenbranch Publishing. He writes, conducts research, and publishes on a variety of topics impacting physician careers and career satisfaction and is frequently interviewed for articles about the changing milieu of medicine.

Dr. Moskowitz, a pediatric radiologist by training, brings to his coaching work over 4 decades of experience in both the academic and private sectors of medical imaging. He is currently Clinical Professor of Radiology, Emeritus, at Stanford University School of Medicine and the Lucile Packard Children's Hospital at Stanford.

Dr. Moskowitz is a 1970 graduate of the UCSF School of Medicine. He completed an internship in medicine and pediatrics at the University of Wisconsin, Madison in 1971.

He was an NIH Academic Trainee in Diagnostic Radiology at UCSF from 1971 through 1974, and a senior resident in pediatric radiology at The Children's Hospital, Boston, 1974-1975. He is an emeritus member of the Society for Pediatric Radiology and an emeritus member and former President of the Pacific Coast Pediatric Radiologists Association.