Description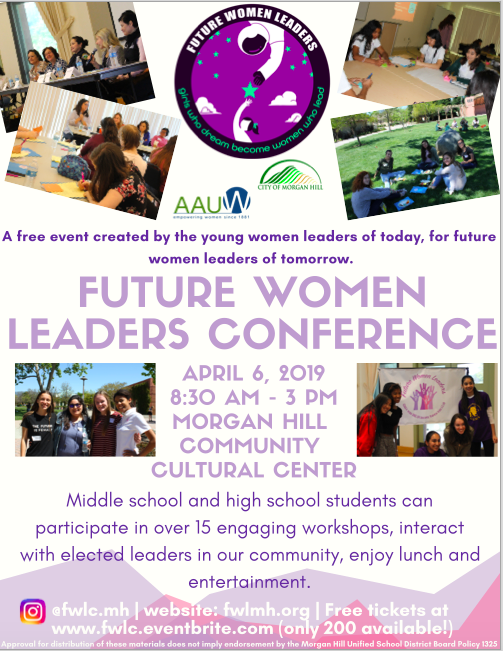 The American Association of University Women (AAUW– Morgan Hill) and the City of Morgan Hill are proud to sponsor the 3rd annual Future Women Leaders Conference. This event, created by young high school leaders, will give our next generation of leaders the chance to hear from dynamic speakers, interact in lively workshops, and learn new skills.
The day long program will include workshops that will motivate, inspire and teach skills needed in tomorrow's workplace. Skills such as confidence building, presentation skills, entrepreneurship, finance, networking, negotiating, and many more will be addressed in the workshops and seminars.
Workshops:
https://docs.google.com/document/d/1i_mFJg7JWdDzFbb8Ui3H-kuxBqsCXHF6w-BHCVziAhc/edit?usp=sharing
Presenters:
https://docs.google.com/document/d/1cecQnrz_FNw3Hl0foMPpbS9uHAm7UQQADfF_j2A73qw/edit?usp=sharing
Schedule of Events:
https://docs.google.com/document/d/1BzOXMwrtyPwpO8nO3b7tUuk1g2yGQr4A3mQEWt_1JCQ/edit?usp=sharing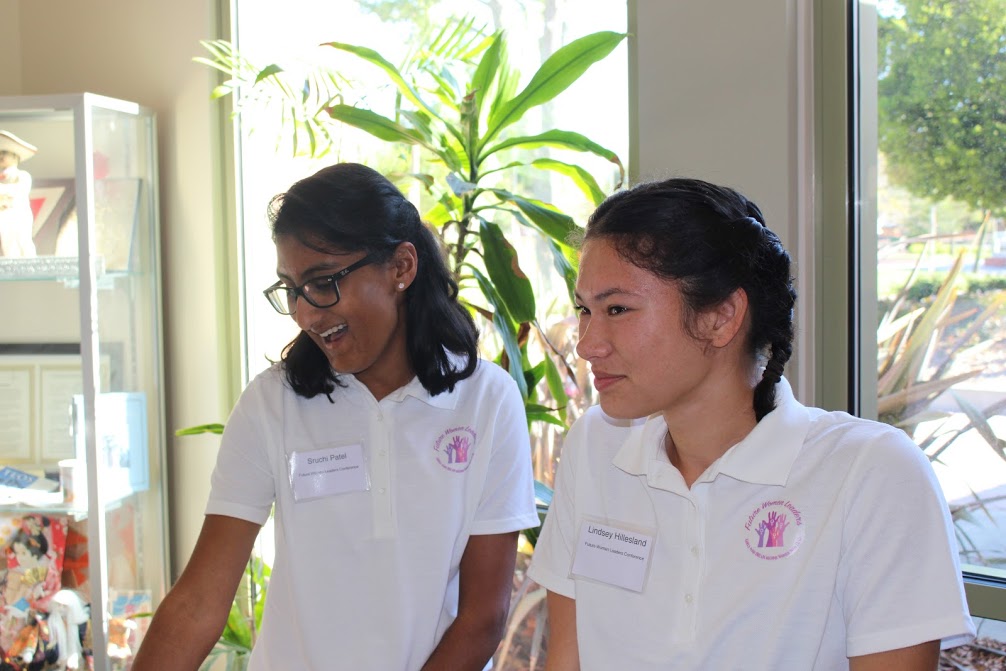 Lunch will be provided
Door Prizes:
All participants will receive ONE drawing ticket upon arrival. Extra tickets will be awarded to the 1st 75 arrivals and anyone bringing a new item for "The Grateful Garment Project". Go to: https://gratefulgarment.org for more information.
Items needed by "The Grateful Garment Project" are all sizes of:

Sweatshirts/Hoodies, Sport Bras, Socks/Booties, Undewear, Sweat Pants, T-Shirts, small throw blankets, Flip Flops, Gift Cards from Amazon, Target etc.
For Tickets go to: http://www.fwlc.eventbrite.com