Event Information
Performers
Location
Slowdown - Main Room
729 North 14 Street
Omaha, NE 68102
About this Event
Doors at 7:00pm
Main Room
$25 Advance/$30 Day of Show
$35 Balcony
$40 Reserved Pitside East & Reserved Pitside West
$75 Marcus King Band Meet & Greet Experience Package
Pitside and Balcony are first come, first pick within the section. See the seating map here.
All ages show. Check entry requirements at http://theslowdown.com/All-Ages
About The Marcus King Band
Songwriter. Guitarist. Singer. Bandleader. At only 20 years of age, Marcus King's dazzling musical ability is evident throughout The Marcus King Band, the young phenom's 2nd full-length LP and first for Fantasy Records. Operating within the fiery brand of American roots music that King calls "soul-influenced psychedelic southern rock," the album highlights King's gorgeous, rough-hewn vocals, soaring guitar work and heartfelt songwriting all amidst a group of masterful musicians who, together, are quickly becoming one of the country's most sought after live acts.
Raised in Greenville, South Carolina, King was brought up on the blues, playing shows as a pre-teen sideman with his father—bluesman Marvin King, who himself was the son of a regionally-known guitarist—before striking out on his own. Going beyond the sonic textures of his acclaimed 2015 debut album, Soul Insight; The Marcus King Band broadens his sound, touching upon everything from funky R&B to Southern soul and Americana in the process. His band gets in on the action too, stacking the songs with blasts of swampy brass, a lock-step rhythm section and swirling organ. Ever the multi-tasker, King bounces between several instruments, handling electric and acoustic guitar — as well as pedal and lap steel — while driving each track home with his soulful, incendiary voice.
Having spent the past year tirelessly playing ever-larger venues and festivals to a burgeoning fan base, The Marcus King Band was written on the road and recorded during a series of live takes at Carriage House Studios in Stamford, CT. The album captures the energy of the band's blazing live show, as well as the talent of a rising young songwriter reaching well beyond his years.
"The majority of our songs are specific to situations I've lived," King explains. "I write as a form of therapy, to release my emotions into a musical expression. I want people to know they're not the only ones going through that pain. Music is the true healer. And when we perform, we want the audience to leave feeling as tired and as emotionally freed as we do. It's all about getting the stress of the day off your chest. It's like therapy."
The Marcus King Band features Jack Ryan on drums and percussion, Stephen Campbell on bass, Matt Jennings on keys and organ, Dean Mitchell on saxophone, and Justin Johnson on trumpet, trombone and backing vocals. Joining the band on the new album are a number of mentors and collaborators, including Derek Trucks (who plays guitar on "Self-Hatred").
No guest plays a bigger role than Warren Haynes, though. A longtime champion of King's songwriting and guitar prowess, Haynes produced every track on The Marcus King Band (and contributed his trademark slide guitar on "Virginia"), expertly capturing the group's live sound for a cohesive collection reflecting the band's expansive explorations.
"Marcus is the first player I've heard since Derek Trucks to play with the maturity of a musician well beyond his age," Haynes says. "He's very much influenced by the blues, but also by jazz, rock, soul music, and any timeless genres of music. You can hear the influences, but it all comes through him in his own unique way. He has one of those voices that instantly draws you in, and his guitar playing is an extension of his voice and vice versa."
A childhood introvert who leaned heavily on music as a way of expressing himself, King fills The Marcus King Band with a mix of biographical tunes and fictional story songs. "At the time I wrote 'Self-Hatred,' says King, "the girl I was seeing really hurt me. Broke my heart, took all of my insecurities and used them against me…she told me she hated herself for what she had said and done to me. I told her I knew exactly how it feels to hate yourself. 'Self-Hatred' is within you and me.
"Devil's Land" is loosely based on his grandfather, who worked on a farm during his younger years, while the story behind the track "Rita Is Gone" was inspired by the television show Dexter. Meanwhile, songs like "Guitar In My Hands" peek into King's personal life — a life filled with highway mile markers, truck stops, and a nightly rotation of stages, all waiting to be filled with the sound of a genre-bending band on the rise.
"This album is a big melting pot of different kinds of music," says King. "It's the sound of everyone taking their own influences and collectively coming together as a group. We're all really hungry to play, and we're so passionate about this music. I want people to feel the same thing we feel — to leave the show feeling some sense of release. It's almost like the show ends, and everyone can take a deep breath together."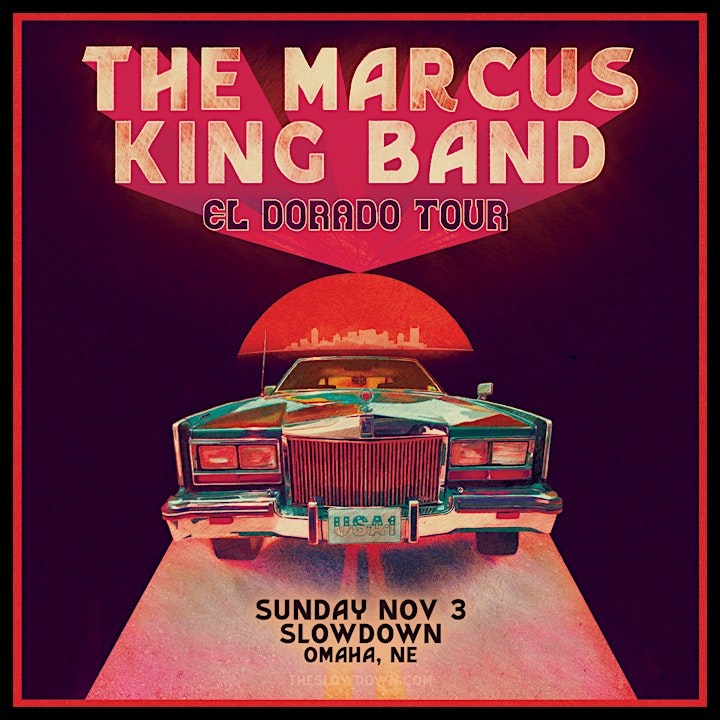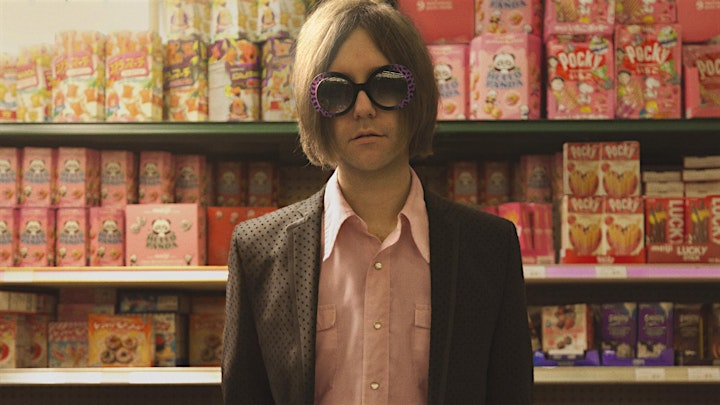 About Aaron Lee Tasjan:
Most people know Aaron Lee Tasjan as one of the wittiest, most offbeat, brilliant, weed- smokin' & LSD microdosin' Americana troubadours writing and singing songs today. And the New York Times, NPR and Rolling Stone will all gladly corroborate. But steel yourselves, folk fans, because he's about to follow his restless muse straight out from under the weight of everyone's expectations into the kind of glammy, jingle-jangle power-pop- and- psych-tinged sounds he hasn't dabbled in since his younger days playing lead guitar for a late-period incarnation of The New York Dolls.
Really, the roots of Tasjan's new record, Karma for Cheap, stretch even deeper, drinking up the sounds of a Southern California childhood spent listening to The Beatles while riding around with his mom at the wheel of their navy blue Volvo station wagon— back to the very first pre-teen year he picked up a six-string and started figuring out all the pretty little chords in those Lennon-McCartney tunes. Back to the pure, blissful unfiltered innocence of falling in love with music for the first time. But more on that later. First, let's ponder the brutish realities of the American Swamp.
Aaron Lee Tasjan says he aims to use his music for good, but he's no protest singer. And Karma for Cheap isn't some heavy-handed, didactic political record cramming a set of talking points down anyone's throat. It's a finely tuned rock & roll seismograph measuring the dark and uncertain vibrations of the time in which it was created. A cracked mirror reflecting back the American zeitgeist in this foul year of Our Lord, Two Thousand and Eighteen.
"When you're a songwriter," Tasjan says, you're dealing in truths and untruths—that's part of your commerce as a citizen of the world. And anything coming along that's threatening to blur that line is a threat to your livelihood as a working American."
Performers
Date and Time
Location
Slowdown - Main Room
729 North 14 Street
Omaha, NE 68102
Refund Policy