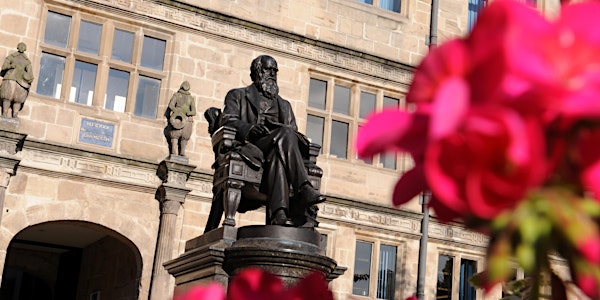 The Marches Transport Summit
Join us at our first ever Marches Transport Summit, exploring how we can better-connect the Midlands and Wales!
About this event
Access to and from Mid-Wales is key to the Marches' economy – areas like Hereford and Shrewsbury form major commercial centres serving communities within Wales.
In 2021, the Government highlighted the importance of such connections in its Union Connectivity Review (UCR), discussing how better transport connectivity could transform communities and boost economic growth.
Since our inception, we have worked closely with the Welsh Government to ensure that transport priorities are aligned on both sides of the border, focussing on projects to the west of our region that could improve access to leisure destinations, workplaces and key services.
The conference will highlight some of the work that has already been done to better-connect the Midlands and Wales, as well as discussing the strategic issues that Midlands Connect and the Welsh Government will pursue together.
Click 'sign up' now and secure your space!
Agenda
9:30 – 9:35 | Welcome and introductions (Maria Machancoses, CEO, Midlands Connect)
9:35 – 9:45 | Keynote speech (Daniel Kawczynski, MP for Shrewsbury and Atcham)
9:45 – 10:45 | Panel: "Going for growth: The case for connectivity"
This panel session will bring together key stakeholders to highlight the benefits of specific schemes, and how they improve the socio-economic outcomes for the wider region. The discussion will also explore how government and devolved authority interventions can ensure the Union Connectivity Review is a success.
Panellists: Craig Williams (Private Secretary to the Prime Minister & MP for Montgomeryshire), Rachel Laver (CEO, Marches LEP), Ian Price (Wales Director, CBI), Helen Morgan (MP for North Shropshire), Philip Dunne (MP for Ludlow & Chair of the Environmental Audit Committee)
10:45 – 11:00 | Keynote speech plus Q&A (Sir Peter Hendy, Chairman of Network Rail and author of the Union Connectivity Review)
11:00 – 11:25 | Coffee Break
11:25 – 12:25 | Panel: "A platform for growth: Expanding the benefits of regional transport"
This will explore how the benefits of key regional projects – including the Midlands Rail Hub - can expand far beyond the immediate boundaries of the Midlands by connecting communities, businesses, and transport hubs.
Panellists: Cllr Gibson-Watt (Leader, Powys County Council), Cllr Ian Nellins (Deputy Leader, Shropshire Council), Drew Flowers (Director of Trade at Chambers Wales), Will McWilliams (Partner, Grant Thornton)
12:25 – 12:35 | Closing remarks (Maria Machancoses, CEO, Midlands Connect)