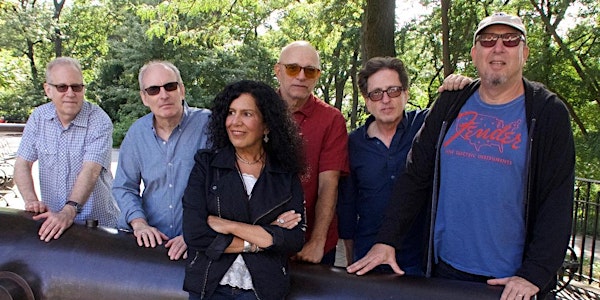 The Mar-Tays
UNDER 21 WITH PARENT OR LEGAL GUARDIAN
Join us as we welcome The Mar-Tays to The Cutting Room!
When and where
Location
The Cutting Room 44 E 32nd St. New York, NY 10016
About this event
A band of some of New York City's most illustrious recording and touring musicians, The Mar-Tays creates genre-busting arrangements of classic songs. The music is greasy, bluesy, swampy, funky, soulful, and rocking.
Members of The Mar-Tays have worked with countless iconic artists in popular music, including Aretha Franklin, Barbra Streisand, Mick Jagger, James Taylor, Whitney Houston, Madonna, Billy Joel, Simon & Garfunkel, Eric Clapton, Rod Stewart, Luciano Pavarotti, and Triumph the Insult Comic Dog.
Various Mar-Tays have joined many of these artists on Fallon, Letterman, Leno, Saturday Night Live, The Today Show, CBS This Morning, Good Morning America, The View, Presidential Inaugurations, and innumerable television specials.
The Mar-Tays are:
MARTEE LeBOW - vocals
IRWIN FISCH - piano
ROBBIE KONDOR - organ and harmonica
LARRY SALTZMAN - guitar
IRA SIEGEL - guitar
JOHN SIEGLER - bass
FRANK VILARDI - drums
The Vox-Tays are:
CURTIS KING, CAROLEE GOODGOLD, DANA CALITRI
The Horn-Tays are:
LOU MARINI - tenor sax
TREVOR NEUMANN - trumpet
ART BARON - trombone
JACK BASHKOW - bari sax & clarinet