Reclaim Your Happiness, Your Freedom, Your Self!
About this event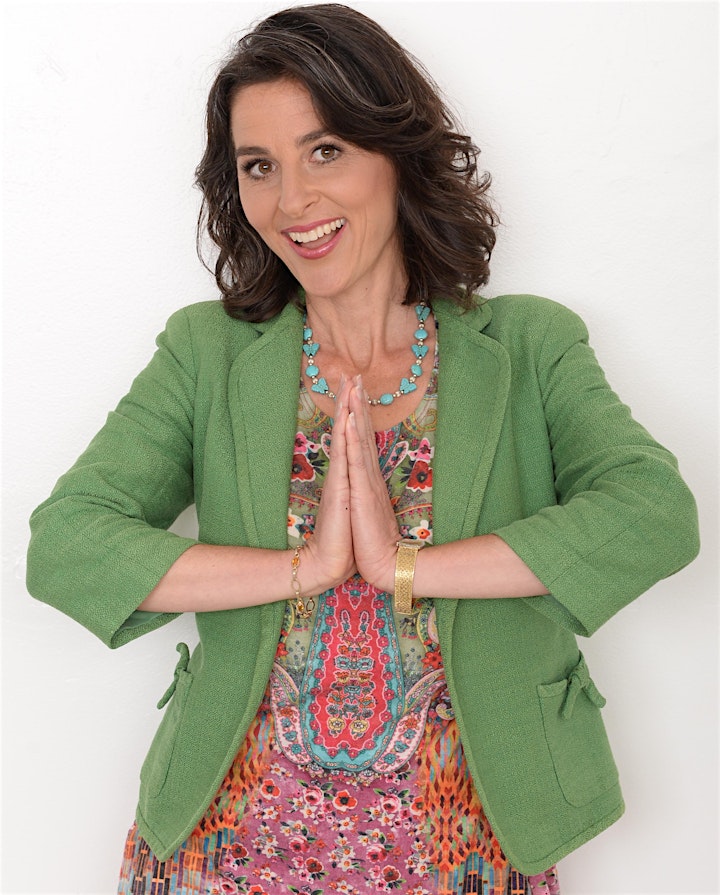 Over twenty years ago, after asking the question, "Why are people happy making others unhappy?" Dr. Wendy Treynor, heeded the call to embark on a lifelong journey to solve this puzzle. In her search for truth, Dr. Wendy Treynor made a scientific breakthrough discovery, standing on the shoulders of giants in her field, revealing the scientific link between psychology and spirituality--and the Treasure Map to Happiness! Hint: You are the Treasure!
The healing and transformative I CAN HEAL® framework she discovered, standing on the shoulders of giants in her field, reveals a map to our True Self, showing how we were led astray or away from it by the social world (through social influence) and how to reclaim It (through self-acceptance), dispelling a dizzying entrapment of socially-created illusions of where our happiness lies.
Her empowering and inspiring framework, delivered with warmth and humor, is a map that cuts through the chaos, returning us back to Nature and our True Nature by revealing the mechanics of the social-emotional system, illuminating us to remember our True Self, which is where our True Peace, Happiness, Love, and Freedom lies.
As we come to remember Who We Are, we can't help but be happy: "social approval seeking" is replaced with True Self acceptance (Unconditional Love), suffering with Peace, and depression with Happiness (or Bliss of the Soul).
In this way, Dr. Treynor's I CAN HEAL® framework—a True Treasure Map to Happiness–puts the "soul" ("psyche") back into psychology, connecting mind back to Spirit, social control back to Love, and human limitation back to Infinite Possibility.
About your guide Dr. Wendy Treynor:
International happiness psychologist Dr. Wendy Treynor is a happiness expert and social influence expert whose work has been featured on TV, Psychology Today and in Success Magazine. She is a leader in bridging psychology and spirituality, science and spirit, who has authored books Towards a General Theory of Social Psychology and The Gift of Cancer – a memoir featuring her story of overcoming depression and cancer, proven to increase happiness and love of life. Her scientific article on depression (with co-authors Gonzalez and Nolen-Hoeksema) has 3,000 citations. Discover more about Dr. Treynor and what she is sharing at ICanHeal.com
TESTIMONIALS
"Wendy Treynor's research has revealed powerful insights about human psychology…"
–Adam Grant, NEW YORK TIMES BESTSELLING AUTHOR of "Give and Take"
"We had a great meeting this weekend with Dr. Wendy Treynor teaching us why some people are happy making others unhappy, and sharing her beautiful theory of identity shift and peer pressure. So fun!"
-Heidi Hanna, PhD, NEW YORK TIMES BESTSELLING AUTHOR
of "The SHARP Solution" & CEO of SYNERGY
"… a strong, insightful offering from an ambitious young academic. Building on the work of the great American social psychologist Leon Festinger, author Wendy Treynor outlines a compelling theory of group dynamics that is both intuitive and science-minded.
The core premises of Treynor's theory–namely, that people actively seek acceptance and avoid rejection, and that identification with one's social group is accompanied by the formation or dissolution of internal and external conflict–are based on well-documented social psychological principles.
In a nutshell, she puts a new spin on Festinger's famous cognitive dissonance and social comparison theories, uniting their disparate elements under a single functional framework.
Treynor, who holds a doctorate in Social Psychology from the University of Michigan, has clearly done her homework.
Though strongly psychological in nature, her work touches on concepts from a wide variety of areas, including behavioral economics, mathematics, and philosophy….
'Towards a General Theory of Social Psychology' is an intriguing and thought-provoking read.
Treynor's theory is fresh, exciting …. Highly recommended."
-Ali Neshati, Reader Views
"Dr. Treynor's work integrates across an amazing spectrum of theory to provide new views about social psychology."
–Adam B. Cohen, Ph.D., Professor of Psychology, Arizona State University
"An amazing integration of classic and current social psychological theories...."
-John Tauer, Ph.D., Professor of Psychology, University of St. Thomas