The Mammals (Opening the show - Dirk and Emelia Powell) at The Whirlybird
Event Information
Location
The Whirlybird - SWLA - Location & directions upon ticketing
Opelousas, LA 70570
Description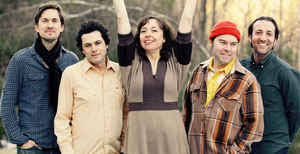 A concert by The Mammals is healing and inspirational. It's not only the magic of their combined voices; Ruth Ungar's remarkably soulful grace and Mike Merenda's hushed and intimate ease, it's also the lyrics themselves that strike deep and spark smiles. Nominated for Song of the Year at the International Folk Music Awards, the title track of their 2018 album Sunshiner is an instant full-room sing-along, with a chorus that honors the past while envisioning a bright future of green energy, and good, positive human collaboration.
The band features Mike and Ruthy - singers, players and songwriters extraordinaire

The band's quintet lineup features dynamic drummer Konrad Meissner and a rotating inner circle of their favorite bass and organ/piano players. The Mammals joke that they're "too folk for the rock show" and "too rock for the folk show" but in reality they hit the critical emotional and sonic touchstones of both. Their performances are propelled forward buy just the right amount of guitar grit, soothing harmony, barn-burning fiddle, retro grooves, and storytelling savvy.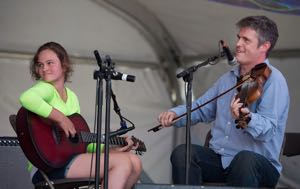 Opening for The Mammals are Dirk and Emelia Powell. What a treat we have in store. This is a roots music family and community event with artists at the highest level of American roots music talent - a very special experience indeed.
We have been told many times that The Whirlybird is so much more than just a place for "let your hair down" parties. It is a premiere "listening room" with clear and intimate acoustics. We love to dance - YES - but sometimes it is such a pleasure to relax and listen, and let the artists take us away to unexplored territories in our minds and hearts. If the moment warrants, open your ears and hearts to these amazing artists in new ways. Listen to their creative messages and feel what they are offering us in the moment. You will not be disappointed. The Whirlybird is about feeling creative magic. And, if you want to dance - dance from your soul like no one is watching.
Date and Time
Location
The Whirlybird - SWLA - Location & directions upon ticketing
Opelousas, LA 70570