Description
The Education Trust–West's The Majority Report: Supporting the Educational Success of Latino Students in California - featured in state and national news outlets including The New York Times, NBC Bay Area, EdSource, L.A. School Report, Voice of San Diego - is an extensive look at how the state's largest ethnic group is faring at every level of California's education system.
Join The Education Trust–West and UnidosUS, along with co-hosts the California Latino Legislative Caucus (CLLC), California Legislative Black Caucus (CLBC), and Senator Ben Hueso (D-40) for a reception and briefing about The Majority Report. Refreshments and hors d'oeurves will be served.
Special remarks by:
Senator Ben Hueso, (D-40) & Chair, California Latino Legislative Caucus
Assemblymember Blanca E. Rubio (D-48)
Chancellor Eloy Ortiz Oakley, California Community Colleges
Monica Lozano, President & CEO of the College Futures Foundation
Ryan J. Smith, Executive Director of The Education Trust–West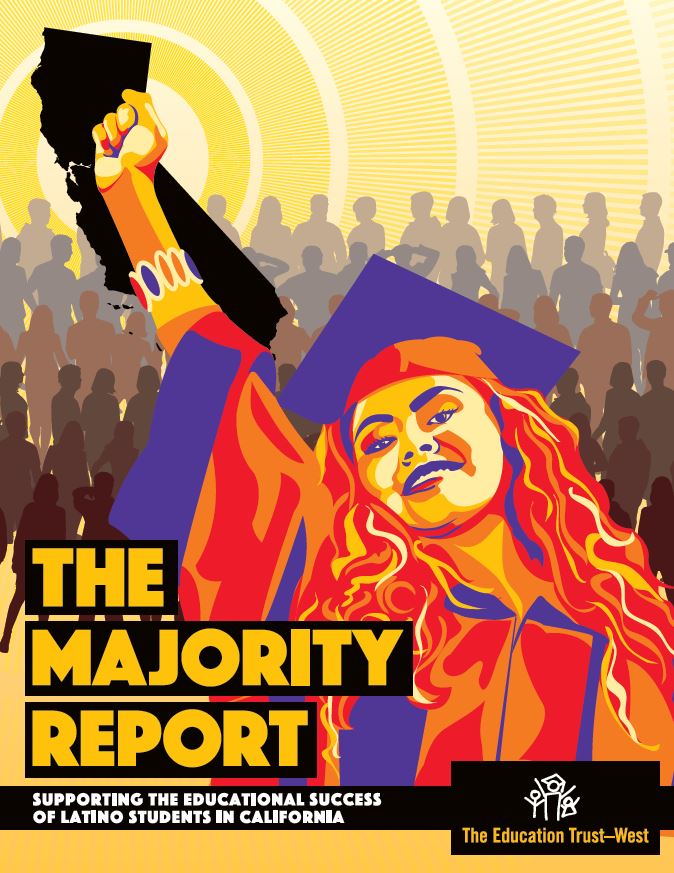 ---
Comments from education, civil rights, state and national leaders on The Majority Report
"Both justice and economics demand that we make quality education more of a reality for Latino students, all across the spectrum. As California's Latino population increases, so should the percentages of Latino youth benefitting from early childhood education, graduating from high school, and receiving college degrees. This report can be a catalyst to help make that happen."
-California Assembly Speaker Anthony Rendon
"I am pleased to see the release of this very important report which sheds light upon the experiences of Latino students in California. As a former teacher of thirty-four years, and current Chair of the Assembly Higher Education Committee, I understand the value of having robust conversations around equity in California's K-12 education system."
-Assemblymember Jose Medina (D-Riverside)
"This is a go-to report-- it goes beyond documenting the problems-- which it does very well-- to pointing out where and how some people are effectively addressing these problems. Thank you, Ed Trust West!"
-Dr. Patricia Gándara, Research Professor and Co-Director of the Civil Rights Project at UCLA and Director of Education for the University of California-Mexico Initiative
"The Majority Report shows that although we've made real gains for Latinos, we are on a trajectory of failing the next generation of Latino youth due to severe and persistent inequities. We can and must change this by getting our communities engaged to achieve equity for the next generation of Latino youth."
-Dolores Huerta, Civil Rights Champion and Founder of the Dolores Huerta Foundation

---

For any questions please contact:

Anthony Chavez
achavez@edtrustwest.org
510-879-6209
By signing in and participating in an Ed Trust West event you've agreed to receive updates on our ongoing work.