Description
Earlier this month The Education Trust–West released The Majority Report: Supporting the Educational Success of Latino Students in California, an extensive look at how the state's largest ethnic group is faring at every level of California's education system.
Join The Education Trust–West and UnidosUS, along with co-hosts Assemblywoman Monique Limón (D-37), Assemblymember Miguel Santiago (D-53), and State Board of Education Member Feliza Ortiz-Licon, for a reception and briefing of The Majority Report. Refreshments and hors d'oeurves will be served.
Honorees:
We will also honor Aurea Montes-Rodriguez, Vice President of Organizational Growth at Community Coalition and Maria Brenes, Executive Director of InnerCity Struggle with Education Equity Champion Awards for their tireless efforts to support low-income students and students of color in Los Angeles.
Special remarks by:
Delia de la Vara, Senior Vice President, Development and Strategic Initiatives at UnidosUS
Michele Siqueiros, President of The Campaign for College Opportunity
Sylvia Torres-Guillén,

Director of Education Equity at

ACLU of California
Dr. Tyrone Howard, Associate Dean for Equity & Inclusion at UCLA Graduate School of Education
Julie Chavez Rodriguez, State Director for Senator Kamala Harris' Office
Ryan J. Smith,

Executive Director of The Education Trust–West
We will also commemorate the two year anniversary of Ed Trust–West's seminal report, Black Minds Matter: Supporting the Educational Success of Black Children in California.
We thank the California Community Foundation for sponsoring this event.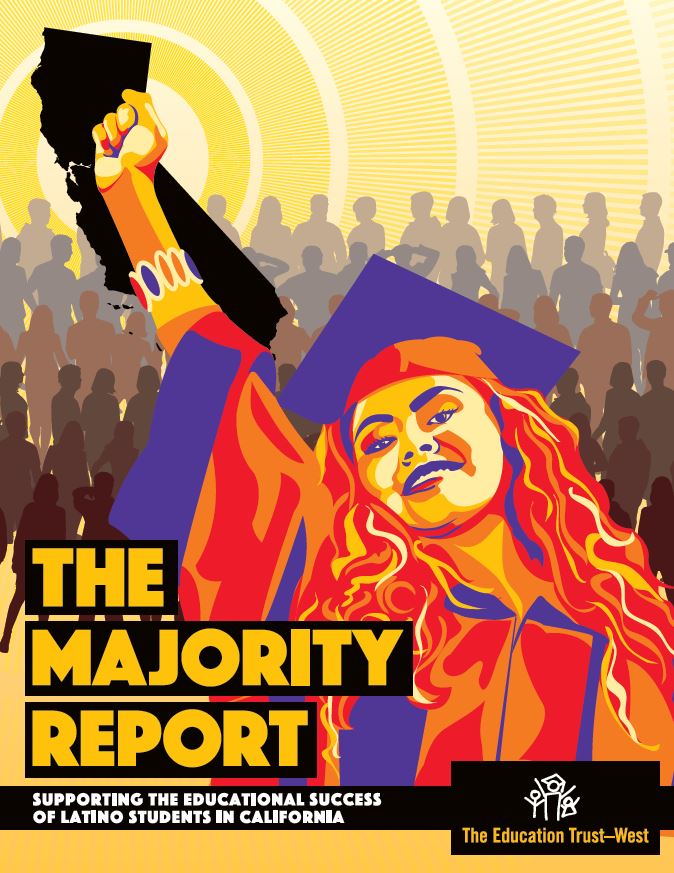 ---

For any questions please contact:

Anthony Chavez
achavez@edtrustwest.org
510-879-6209
By signing in and participating in an Ed Trust West event you've agreed to receive updates on our ongoing work.