Event Information
Location
Cervantes' Masterpiece Ballroom
2637 Welton Street
Denver, CO 80205
About this Event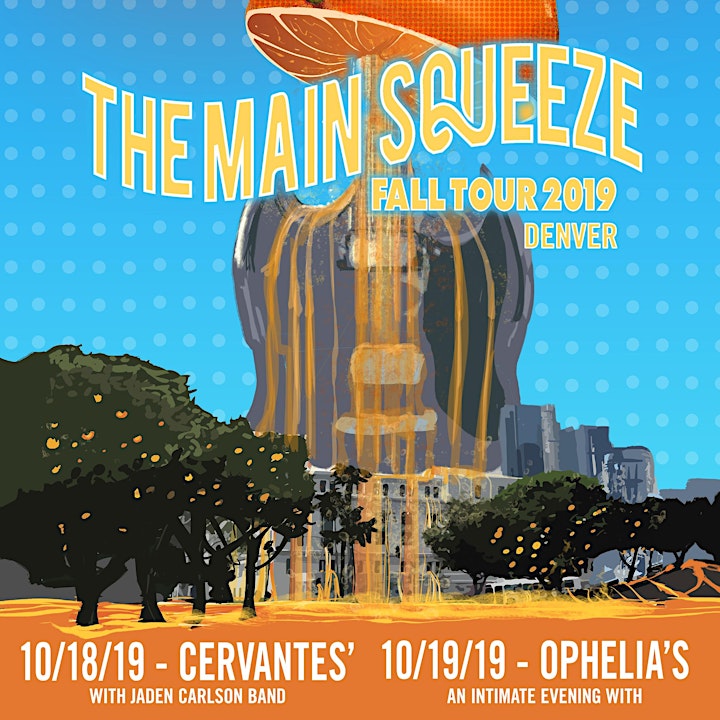 Purchase a 2-Day Pass and attend both nights of The Main Squeeze w/ Jaden Carlson Band at Cervantes' on Friday, 10/18, and at Ophelia's on Saturday, 10/19 HERE.
*** The 2-Day Pass is THE ONLY way to receive admission to The Main Squeeze at Ophelia's on Saturday, 10/19! ***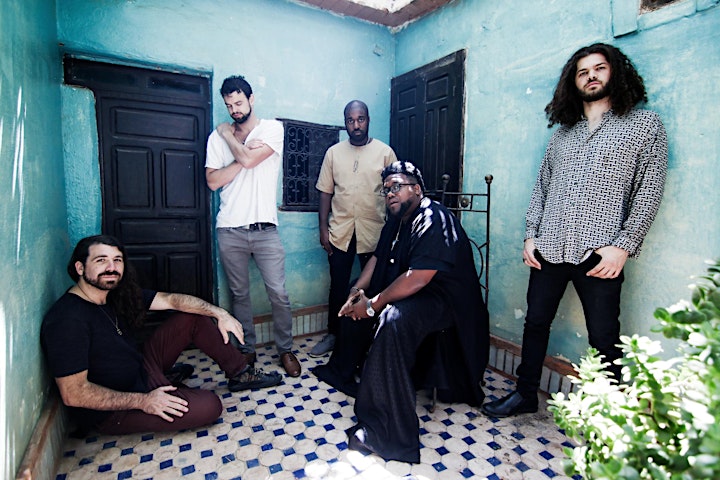 The Main Squeeze
The Main Squeeze is a raging funk experience born within the thriving live music scene of Bloomington, Indiana, and
currently residing in Chicago, IL. Since coming together in late 2009 The Squeeze have managed to establish a unique
sound and identity in a short period of time.
The Squeeze just released their debut self titled album in June 2012. Much like each member's varied backgrounds and influences, the album itself contains an eclecti
c blend of inspiration which seamlessly navigates through funk, rock, electro, and jazz, while still rooting itself in something that's uniquely their own. Whereas 'First Drops' found the band searching for their voice in the studio, their newest offering picks up miles beyond where they left off. Just one listen to tracks like the epic "I'll Take Another" (clocking in at nearly ten minutes), the soulful trifecta of "Where Do We Go", or the impeccable horn arrangements on "Mama Told Me" and it's clear that the band possesses a musical maturity well beyond their years.
Their unique ability to tackle and funkify such a wide variety of music makes each show a unique experience in its own
right. Their live performances, which fuse soulful vocals, intricate jams, tight grooves, and ripping solos have helped them develop a dedicated and rapidly growing fan base in the Midwest and the East Coast earning them slots at music festivals such as Bonnaroo, Summer Camp, Equifunk, Big Pig, and GlowFest.
If you've ever wondered whether the juice is worth the squeeze, you should look no further
-
The Main Squeeze is sure to
be hitting a city near you sometime soon, leaving their crowd funkified and freshly squozen.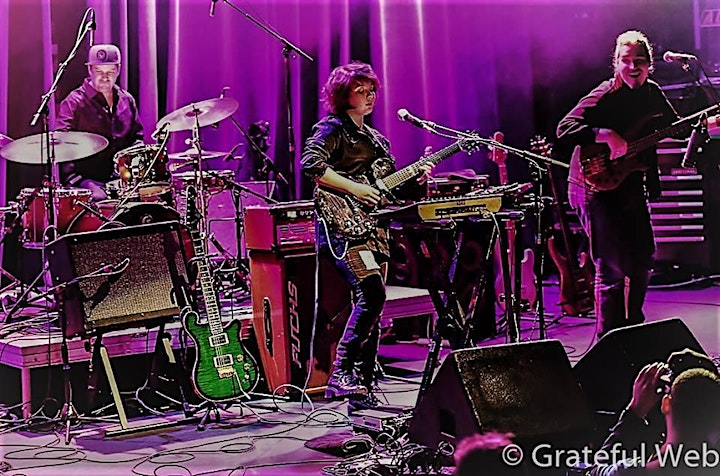 Jaden Carlson Band
The Jaden Carlson Band is a power quartet from Boulder, Colorado, led by 17 year old guitarist Jaden Carlson. The group is comprised of some of the best talent to be heard, with varied influences coming together from all over the country. Their newest album, "Keep It Movin'", taps into their unique chemistry to develop their blend of jam, funk, hip-hop, electronic, and jazz.
Performers
Date and Time
Location
Cervantes' Masterpiece Ballroom
2637 Welton Street
Denver, CO 80205
Refund Policy