About this Event
The Main Squeeze, with deep musical roots sprouted in the Midwest, have scored their lives at each twist and curve. While starting out as a party band at Indiana University, their forthcoming April 28th release "Without a Sound" illustrates their increasing musical maturity and creativity inspired by their new home in Los Angeles.
If maturity comes with experience, "Without a Sound" reflects this. The Main Squeeze has spent several years building their foundation since being championed by producer Randy Jackson: they have played Red Rocks; shared the stage with The Roots, Aloe Blacc, Janes Addiction, Umphrey's McGee, and Trombone Shorty; and performed at music festivals like Bonnaroo, Electric Forest, Summer Camp, and High Sierra.
The Main Squeeze is a blend of soul and hip-hop, funk with rock. They know their sound is "soulful, powerful, and unique" (Newman). Rolling Stone agrees in their recent critique of a live show: "Lead singer Corey Frye's powerfully soulful vocals forms the foundation of an energetic set."
These underpinnings are important yet The Main Squeeze's true focus will always be to "strive to reach people" through their beat loving heart in their music. "We are devoted to making great music for people to get lost in and to feel real emotion and love, and also to dance and enjoy life. And it's only just the beginning" (Newman). Billboard believes they have touched on this goal: "Funk runs deep in their DNA. Dare you not to two-step."
The beats on "Without A Sound" are plentiful and it is balanced with emotion, a mix of vocals, and instrumentation of the band. Their vibe is simultaneously timeless and futuristic as they are inspired by the greats, yet have found a way to infuse their own genius into the mix.
The Main Squeeze appeals to your head, heart and body.
Vocals/ Corey Frye
Guitar / Max Newman
Keyboards / Ben "Smiley" Silverstein
Bass / Rob Walker
Drums / Reuben Gingrich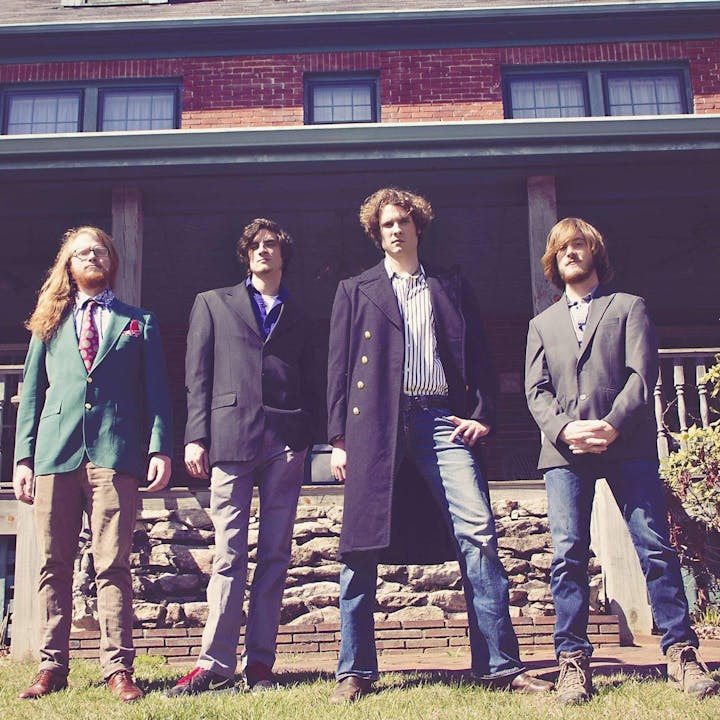 Twin brothers Eric and Kyle Travers have been making music and stunning audiences since they first began performing together at 13 years old.
In 2012 the twin brothers formed their latest project, Travers Brothership, an Alternative, Soul, and Funk ensemble based out of Asheville, NC.
It is safe to say The Brothership stands out amongst most acts climbing the charts in the U.S. today. Why do they stand out so boldly amongst the others? They care to make each concert a unique and unforgettable experience. Utilizing the band's unmatched live energy and superior songwriting, they create a live atmosphere that transforms an audience into a community. A Travers Brothership concert is best described as a wild block party, and this is a party you don't wanna miss.
​
Following the success of the "I Don't Mind EP" the band began touring nationally in 2013 and has since performed 400+ concerts across the United States. The band has shared the stage with many accomplished acts such as: Charles Bradley, Taj Mahal, String Cheese Incident, Blues Traveler, The Marcus King Band, Robert Randolph, Leftover Salmon, Trombone Shorty, Rebirth Brass Band, Dr. John, and many more.
​
Over the course of two national tours the band began work with Grammy award winning producer, Juan "Pericles" Covaz, and Grammy nominated engineer, Matt Williams. Following recording sessions at Full Sail University in Winter Park, FL and The Eagle Room in Asheville, NC the band's first album "A Way To Survive" was complete.
"A Way To Survive" was released in 2016 to critical acclaim and outstanding reviews. The album has won numerous awards including "Best Studio Album of 2016" at Homegrown Music Network, and has received airplay on radio stations throughout the U.S. and beyond.
​
Following the success of their first record, the band was voted "Best Alternative Band of 2016" by the readers of Asheville's Mountain Xpress, confirming the bands status as a staple of the Southeast music scene.
​
Travers Brothership is currently touring the U.S. in support of "A Way To Survive" and writing songs for their highly anticipated sophomore release.
"There are hundreds of great bands aiming for the major leagues, but few of them bring such a complete package as Travers Brothership. In this horse race, I've found where I'm putting my money." - Brian Swenk, Homegrown Music Network
Performers
Date and Time
Location
Refund Policy