THE MAGIKAL CHARM EXPERIMENTAL VIDEO & FILM FESTIVAL 2021 Redux
MCEVF Fall 2021 is honored to serve as Medium for the Presentation of Experimental, NonTraditional, Visual Conceptualists...Storytellers.
About this event
Magikal Charm Experimental Video and Film Festival (MCEVF) Redux will be Presented Live Stream, Friday evening October 29th, from 8:00 -11:30 pm.
This event will screen 15 Projects created/conceived by Experimentalists from around the world. We are deeply grateful & honored.
Magikal Charm is a Non Profit Tax Exempt Educational Charity. We request a minimum $5.00 Donation to View the presentation. All proceeds are applied to basic costs of producing the Festival.
Friday October 29th 8:00pm - 11:30pm EST
Program
1) LAIRS – Introduction by Filmmaker Emma Penaz Eisner
2) 3X SHAPES OF HOME – Filmmaker Elisabeth Brun
3) DREAMING IN ASPECT RATIO – Filmmaker Gwen Audrey Foster
4) ALIEN ON THE ROOF – Introduction by Filmmaker – Richard Bailey
5) ALL HALLOWS – ALL SAINTS – Filmmaker AYesha Adamo
6) MAGIC DREAM – Introduction by Filmmaker Tomas Wells
7) PLANET M IN OUTER SPACE – Filmmaker Peter Meng
8) OUR MINE – Filmmaker Shayna Strype
9) TRIALOGUE #4 – Filmmaker Reed O'Beirne, Caryn Cline, Linda Fenstermeier
10) SWIMMING UPSTREAM – Introduction by Filmmaker Caren Messing
11) DREAMS ARE FABRICATED – Filmmaker Meg Case
12) LENS MUSE – Filmmakers AdamHolubek, Lewis Feemster
13) THE PLAN – FIlmmaker Mario Brem
14) Geneva'sJacuzzi Casket – Filmmaker Chris's Friend
15) BAKED ALASKA -Intrduction by Creator/Filmmmaker Dr. Kathleen Bryson
( Full Length Feature Producers K. Bryson & K. Moykky.)
To learn more about the film festival, please visit our website www.magikalcharm.com .
Magikal Charm is a 501(c)(3)educational organization. Our intention is to provide a medium for the imaginative, strangely beautiful expression of personal experience(s), truth(s) and transformation. Program Selections will reflect an Understanding of the Human Condition, its Evolution, expressed through Performance, Music, Language, and Visual Composition.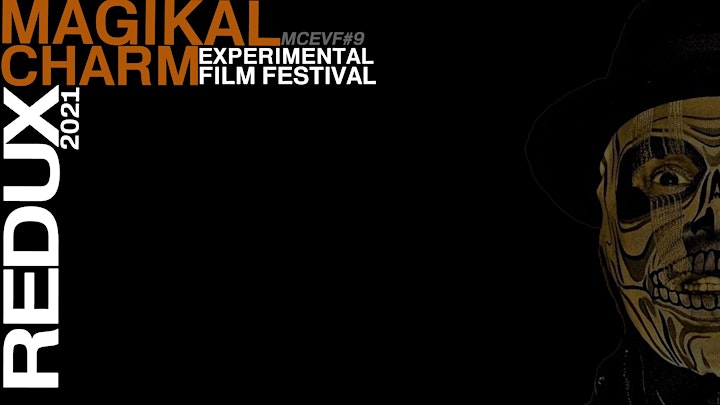 Organizer of THE MAGIKAL CHARM EXPERIMENTAL VIDEO & FILM FESTIVAL 2021 Redux