Description
You are invited to an exclusive screening event for Syfy's new original series The Magicians. Watch the first episode in advance of its premiere and experience a live performance by Bebe Rexha! The event will be FREE and hosted by social media personality @BLACKNERD.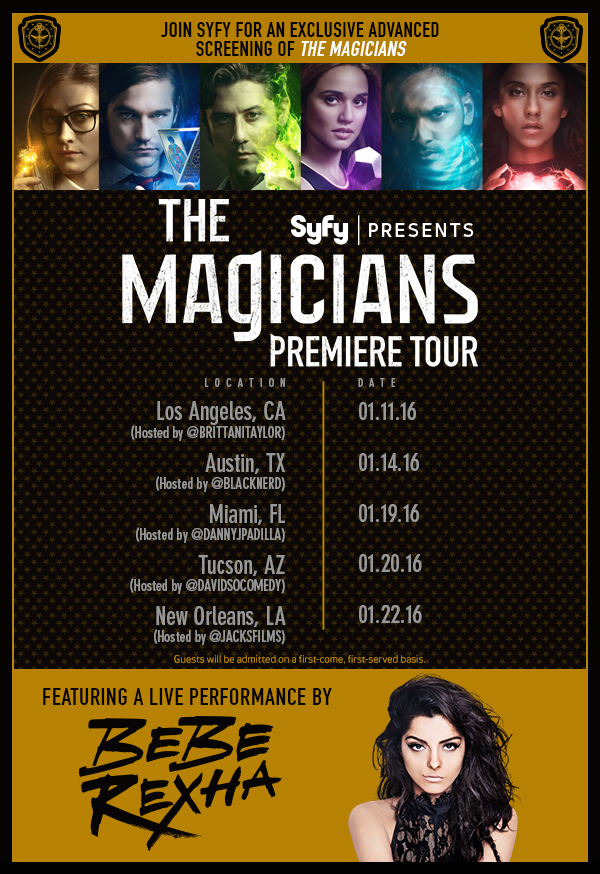 Based on Lev Grossman's best-selling books, The Magicians centers on Brakebills University, a secret institution specializing in magic. Check out the trailer HERE.
Bebe Rexha is an American singer and songwriter. She is best known for being featured on the hit singles "Take Me Home" by Cash Cash and "Hey Mama" by David Guetta, for being the lead vocalist of Black Cards (created by Pete Wentz), and for co-writing the number-one U.S. Billboard Hot 100 hit "The Monster" by Eminem, featuring Rihanna. Check out her performance featuring G Eazy on Jimmy Kimmel here.