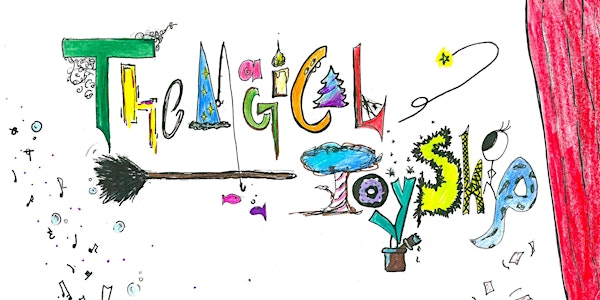 The Magical Toyshop, A Ballet for All Ages
The Magical Toyshop, A Ballet For All Ages!
When and where
Location
East Lansing Hannah Community Center 819 Abbot Road East Lansing, MI 48823
About this event
THE STUDIO PERFORMING ARTS CENTER proudly presents The East Lansing Dance and Theatre Company in The Magical Toyshop, an original ballet for all ages.
The Magical Toyshop features a nervous ToyMaker and his trusty Assistant, who haven't made a sale in weeks. The Toy Maker is renowned for making beautiful dolls and toys and needs to pay his rent and buy food for his family. He is visited by several patrons looking for presents and toys, and he proudly shows off his best work - Cossack soldiers, Spinning Tops, Italian Dolls, Baby Dolls, Poodles….you name it he can make it! No one is really buying anything until he brings out his lovely Can Can dancers and, in particular, a lovely couple who are exquisitely made. The ToyMaker is unaware of his magic and that the dolls are really alive when he is not around. Chaos ensues when two families want to buy the dolls and they do not want to be parted. Can the ToyMaker save the day? Can the Can Can dancers stay united? Will true love prevail? And why won't anyone buy a simple baby doll anymore??? Come find out at this fun and fast-paced magical show!
The Magical Toyshop will premiere on Friday, March 4, 2022 at 7pm and Saturday, March 5, 2022 at 2pm at the East Lansing Hannah Community Center Albert White Theatre, 819 Abbot Rd. In East Lansing. Tickets are $10 and can be purchased on online at https://magicaltoyshop.eventbrite.com or at the Auditorium doors 30 minutes prior to showtime.
The Magical Toyshop story is based on La Boutique Fantasque, an 1919 ballet by Leonide Massine and first performed by Sergei Diaghilev's Ballet Russes. It has been updated and changed, with a refreshed plot line, courtesy of Patrice (P.K.) Van Voorhees, Artistic Director of The Studio Performing Arts Center, with choreography by both Van Voorhees and Elizabeth Williams.