Description
Watercolor is a wonderfully versatile medium that can be used to render both loose landscapes and highly detailed illustrations. This hands-on workshop will introduce participants to a variety of ways to use watercolor including: graduated and granulated washes, color mixes, transparent glazing, and textures. It is a great technique for design renderings, concept ideas, as well finished illustrations. Participants will need to bring: watercolor brushes, watercolors, and bottle/jar for brush rinsing. Paper will be provided but particpants may also bring their own.
Chip Sullivan and Julie Downing, Professor at UC Berkeley and instructor at UC Berkeley Extension, respectively, will share their work and demonstrate watercolor techniques used in their own illustrations.
They will also talk about combining traditional watercolor with digital mediums. After the workshop, the instructors will sign copies of their latest books.
Note : Participants will need to bring: watercolor brushes, watercolors, and a jar or bottle for waterbrush rinse. Watercolor paper will be provided.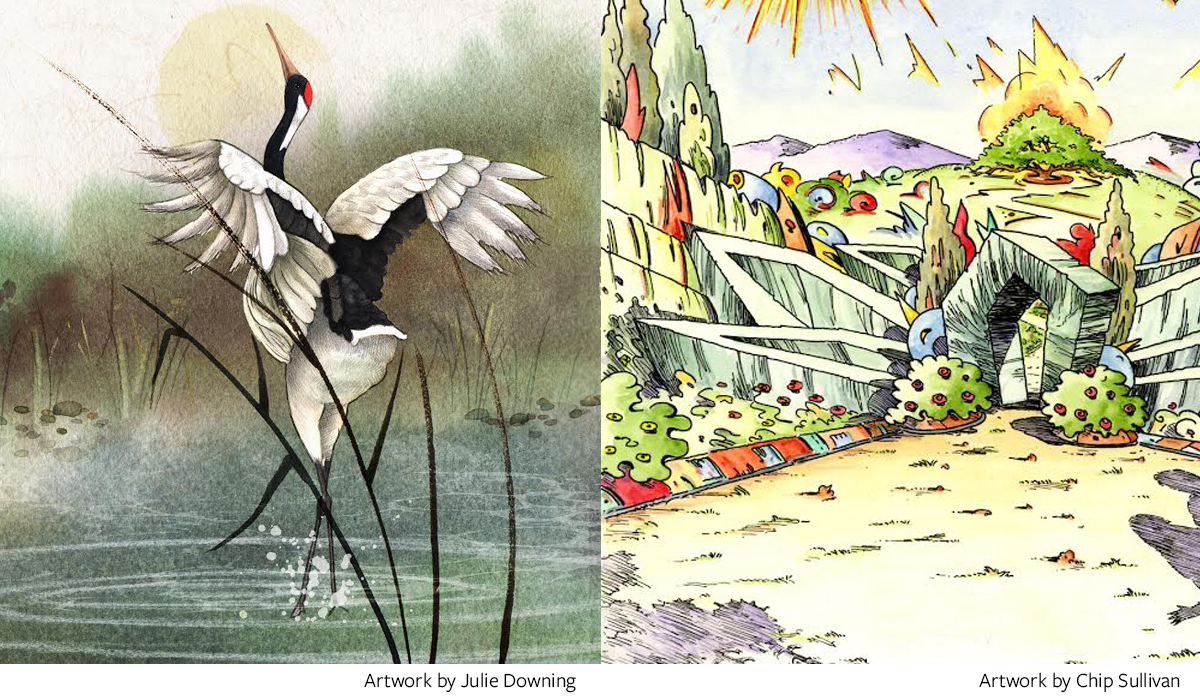 HOSTED BY: UC Berkeley Extension
CONTACT INFO: eddie.chau@berkeley.edu
---
Event Type : Workshop
Event Focus : Architecture, Design Education, Fashion Design, Graphic Design, Illustration, Industrial Design, Interior Design, Landscape Design, Product Design, Urban Planning + Design
REFUND POLICY : We do not offer refunds. If event is sold out, we might be able to give your spot to someone on the waitlist.