Description
Enhance Your Life with The Magic of Conversational Hypnosis!
Conversational Hypnosis is all about conscious communication in everyday life. We learn to speak from our deep mind to the deep minds of others. Almost anyone can do it because nearly everyone does it all the time.
Key takeaways are deeper rapport with self and the feeling that we can trust the deepest part of of ourselves to show up and guide us to our goals. Conversational Hypnosis is Magical in our relationships… in business… and everywhere else we find it useful to be cleverly influential. The difference this workshop makes is that we learn to trust what we already know and believe in ourselves.
If you feel you are a force for good in the world and want to do even better, this course is for you.
----------------------------------------------
You have a choice of three dates to join us...
November 3rd & 4th, at Heart Source in Berkeley
For the Berkeley Registration visit this Registration Page:
November 10th & 11th, at the Creekside Center in San Rafael
December 8th & 9th, at the Creekside Center in San Rafael
--------------------------------------------
If you're " interested" and curious about the Discounts Available for the program, we offer ...
1) Friend Discount (Bring your +1 and receive a $100 discount)
2) Alumni Discount ($100)
Registration and Payment Options include:
Pay and register on Eventbrite, Register on Eventbrite and Payment at the door, or PayPal
For PayPal, please send payment to https://paypal.me/HeartSource and email with your details to heartsourcecenter@gmail.com
If there is anything we might do to make it easier for you to join us this weekend message me and let me know how I can help...
~ I'm so looking forward to meeting you.
Warmly, Don
Who should attend:
This training has no pre requisites. It is beneficial for anyone who wants to improve personal or professional communications. The past programs were attended by: business professionals, executives, coaches, change-workers, healers, and educators. Friends and couples find it a great bonding experience. People of all ages enjoy the curriculum and leave in greater rapport with themselves and with life.
Using the framework below, mapped out 12 hours of tools, techniques and resources that will be taught through exercises using Conversational Hypnosis to teach Conversational Hypnosis.
Teacher Don Ramer will be taking 100% of the responsibility for the skills unfolding for everyone through natural learning by relying on educating "the deep mind" to teach "the senior consciousness" how to have the resources you'll access during the program naturally emerge as you use them during and after the workshop. We'll all be learning to relax so we can relax and learn...
This will be a great weekend filled with wonder, delight, fun and deep learning for 30 or so amazing people.
We are so looking forward to seeing you all!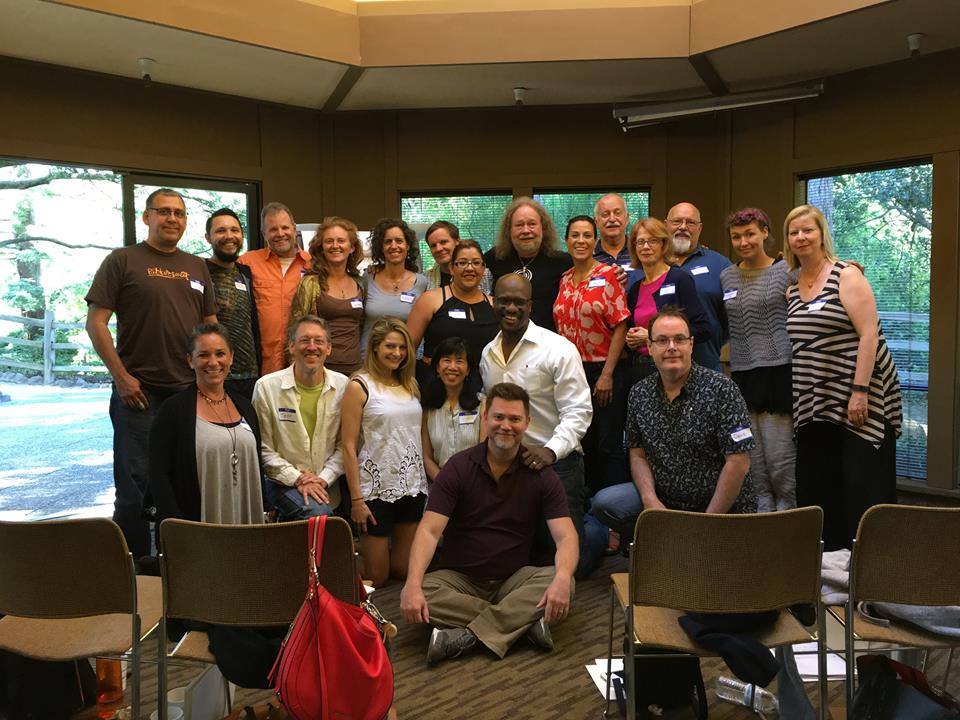 Testimony for Don and The Magic of Conversational Hypnosis...
"We really can't say enough about this workshop and the man who is leading it Don Ramer. We were talking about him just the other day and we realized he truly is a walking and talking Master Hypnotist & Mesmerist. If there was ever a man born and trained to inspire a generation of Hypnotists who are Force for Good in Helping to Co-Create a Brighter World he is it." ~T.G.
"We're so happy to share this offering by Don Ramer... Lovely Soul, Wizard of change work and beyond, Our Mentor and Friend... Extraordinary Magic comes out of this man and he's now about to teach 'his secrets'... This is 'Whole-heart Change-work for the Deep Mind'" ~V.G.
"Whoa! Wow! Wowzers! Amazing! Awesome! Right now, beyond making THOSE words about my experience with Don, I am absolutely speechless about my experience at Don's Conversational Hypnosis weekend workshop this past weekend. And that's a great thing. More will be revealed. In the meantime I would offer, if you want to work with Don, be prepared AT LEAST to be invited to "Go deeper" than you ever have before (of course with all the love, strength and support you have always longed for) AND leave with having had a "Way more than I anticipated" and "Not what I expected At.All. (but way more and better)" experience. That's how it was for me. I loved it so much I signed up for the upcoming Mesmer workshop coming up. Look for it and be there at Heart Source in Berkeley. Great people. Great place. Instant-soul friend bond with Don. Thank you, you Brighter, Big Love Man! I Love You Don! ~D.S.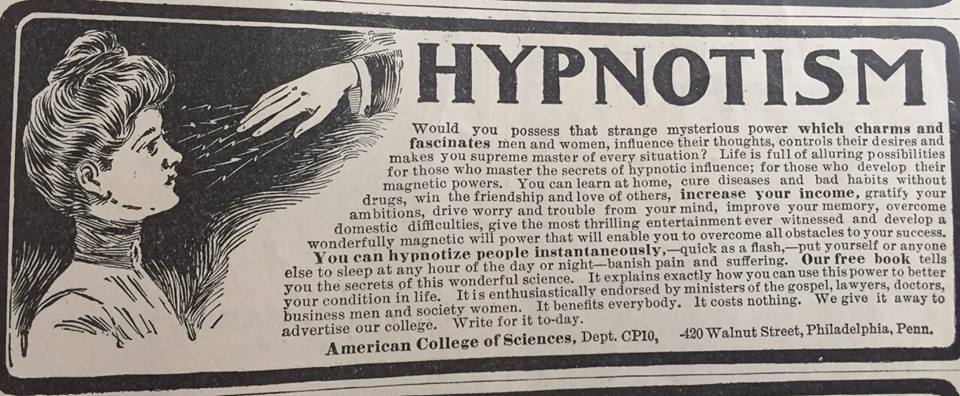 ************************************
The Magic of Conversational Hypnosis:
Outline of Day One
Session 1: Open Frame ~ Orientation ~ Overview: 10:00 ~ 11:15
We start our day with a Circle and an Open Frame Conversation. We bring Focus to Expectations for our time together in the Workshop while establishing an Atmosphere that Encourages Relaxation and Learning. The Hypnosis Skills you'll be learning are all the resources you'll be integrating while having Transformational Conversations with one another and with me.
In the circle we'll discuss everything that will happen over the next two days. We'll give an overview of how it will happen. We'll describe how you can get the most out of the workshop. We'll fully articulate the Learning Contract for the Program while shaping the space for your personal growth. The best part is we'll be laughing to learn while forgetting everything about learning that doesn't serve us. (60 ~ 75 Minutes)
Session 2: Observational Group Trance Induction ~ ABS ~ Going First ~ Switch Referential Index: 11:30 ~ 11:45
o Compliance & Calibration
o Bypassing the Inner Critic
o Stimulating the Deep Mind
Review ~ Debrief ~ Disclose ~ Reveal: 11:45 ~ 12:00
Exercise 1: Deep Relaxation ~ Establishing & Building Rapport ~ Trance Induction~ SWITCH: 12:00 ~ 12:30
Review ~ Debrief ~ Disclose ~ Reveal: 12:30 ~ 12:45
Exercise 2: Master Hypnotist ~ Everything You Already Know About Conversational Hypnosis: 12:45 ~ 1:00
Session 3: Self-Compassion ~ Going First ~ Rapport: 2:30 ~ 3:15
Teaching and Group Induction:
o Self-Esteem and How it is Overrated & Why it is Unhelpful
o Self-Compassion and Why it Matters Most
o Unconditional Positive Regard & How to Arrive There
o Unconditional Engaged Presence
o The Importance of Going First ~ How to Always Go First
Exercise 3: Conversation with Attention to Rapport ~ Deepening Rapport ~ Achieving Resonant Rapport: 3:15 ~ 3:45
o Achieving Physical Rapport
o Backtracking Keywords & Gestures
o Synching Energetically & Physically
o Pacing By Matching & Mirroring
o Leading From Base State to Trance State
o Calibration of Trance Signals
Review ~ Debrief ~ Disclose ~ Reveal: 3:45 ~ 4:00
Afternoon Break: 4:00 – 4:15
Session 4: Achieving Hypnosis Plus (H+>) ~ 4:15 ~ 5:00
Teaching and Group Induction: ~ What is H+>? ~ How Does It Work ~ Why Does It Work ~ When Should You Use it:
o Absorbing Attention With H+>
o Bypassing Critical Factor By Deepening H+>
o Stimulating the Deep Mind Through Resonant Rapport
o Delivering the Gift of Change & Transformation
Exercise 4: Brief Conversational Hypnosis Session ~ Engaging with H+>: 5:00 ~ 5:45
o Gaining & Testing Compliance With H+>
o Absorbing Attention With H+>
o Bypassing The Inner Critic By Deepening H+>
o Stimulating the Deep Mind Through Resonant Rapport
o Delivering the Gift of Change & Transformation
Review ~ Debrief ~ Disclose ~ Reveal: 5:45 ~ 6:00
Outline of Day Two:
Session 5: Open Frame & Reframe ~ Reorientation: 10:00 ~ 10:45
Session 6: Group Induction and Teaching ~ Formatting The Deep Mind ~ Reformatting Perspective: 10:45 ~ 11:15
o Applying H+> In Everyday Life
o Being a Force for Good Using Conversational Hypnosis
o Working On Vs. Working Through
o Holding Space & Making Time
o Shaping Space & Folding Time
o Taking Advantage vs. Making Advantage
o What's The Next Easy Thing You Can Do?
Session 7: The Structure of Transformational Conversations ~ Demonstration: 11:30 ~ 12:00
Exercise 5: Conversational Hypnosis Session Structure using The EA~FI~AS Model: 12:00 ~ 12:30
o Eliciting Awareness Through Enquiry (EA)
o Facilitating Integration of Deep & Superficial Minds (FI)
o Accelerating Shift Through "Time Travel" (AS)
Review ~ Debrief ~ Disclose ~ Reveal: 12:30 ~ 12:45
Recap of Program ~ Review of Learning Contract: 12:45 ~ 1:00
Session 8: ~ Applying the CVARE Model in Conversational Hypnosis (Teaching & Demo): 2:30 ~ 3:15
o Building On The ABS Formula
o Conceptualize the Challenge or Desired Outcome
o Visualize the Solution or New End State
o Activate the Process That Produces the Result
o Realize the Benefits of The Shift
o Experience the Desired Outcome & Anchor the New State
Exercise 6: ~ CVARE Practice in Pairs: 3:15 ~ 4:00
Afternoon Break: 4:00 – 4:15
Session 9: ~ Using the "Non-Awareness" Set For Rapid Hypnotic Induction (Teaching & Demos): 4:15 ~ 4:45
o Speaking About the Body
o Speaking about the Body-Mind
o Speaking To the Body-Mind
o Adjusting the Ordinary Mind by Talking with The Body-Mind
Exercise 7: ~ Non-Awareness Set ~ Rapid Hypnotic Induction ~ Practice in Pairs: 4:45 ~5:15
Session 10: ~ Instant Induction Through Mesmeric Touch ~ Anchoring Rapport With The Deep Mind: 5:15 ~ 5:45
Closing Circle: 5:45 ~ 6:15
o How Can We Use Our New Learnings?
o When Can We Use Conversational Hypnosis?
o Where Can We Use Our Learning?
~~~~~~~~~~~~~~~~~~~~~~~~~
REGISTRATION INFORMATION:
Cost for enrollment is $397.
Early registration recieve $100 off... by October 22nd.
And $50 off two tickets when you register with a friend!
... so if you think that this is something you'd like to share with someone you'd like to see in the class please pass this on to people you care about.
Payment Plans Accepted.
Message Don with questions or for more information by email to don@donramer.com or to Viviana at Heart Source to heartsourcecenter@gmail.com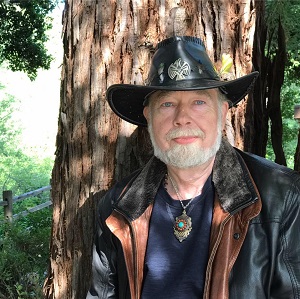 Don Ramer Bio:
Don's unique approach to Change Work flows from his deep integration of The Wisdom Traditions. He is an accomplished practitioner and recognized master of Esoteric Buddhism. Don was a public spokesperson for an Ancient Mystery School for 14 years. He is a remarkable scholar and teacher who uses plain language and works from the heart.
Don's training in Western Change Work Modalities includes deep training in Mesmerism, Hypnosis, Matrix Energetics, Quantum Healing Hypnosis Therapy, Family & Systemic Constellations, Shamanic Soul Retrieval, Traditional and Holographic NLP, Magnetic Therapy, and Red Road Medicine Work.