The Magic of Benchmarking Your Physicians

Thursday, April 11, 2013 from 12:00 PM to 1:00 PM (CDT)
Event Details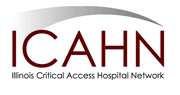 ICAHN Educational Webinar Series:
Sponsored by Clark Schaefer Hackett
Join us for a webinar series to discuss best practices and issues facing hospital owned medical practices.
The Illinois Critical Access Hospital Network and Clark Schaefer Hackett are pleased to host a discussion series for practice management staff. We will explore best practices, issues and trends.

Focusing on the nuts & bolts of practice management this unique educational opportunity is offered at no cost to ICAHN members.
 
The Magic of Benchmarking Your Physicians
Date: Thursday, April 11th
Time: 12:00 pm - 1:00 pm CST
In sixty minutes, gain 15 years of experience in what Clark Schaefer Hackett has learned in regards to holding physicians accountable through benchmarking practices. We will focus on key ratios of the practice, collection of data from your practice management system, and internal collection of data. You will take away a complete understanding of what actions to take with specific data and the triangle approach to holding providers accountable. You are on the registration page for this event.
The Ultimate Physician Compensation Model
Date: Thursday, May 9th
Time: 12:00 pm - 1:00 pm CST
Compensation types can be difficult to understand and take many different twists and turns. Gain an understanding of real-world situations and a full review of the different types of compensation methods along with pros and cons of each in this one-hour session. Join us and leave with an understanding of the compensation models that will work in your unique situation. >> Register for the May 9th Webinar
 
Revenue Cycle Controls (the basics you may have missed)
Date: Thursday, June 13th
Time: 12:00 pm - 1:00 pm CST
A detailed discussion of the best practices regarding revenue cycle controls in a hospital owned clinic. We will review and offer a guide to implementing proper revenue cycle controls in your unique hospital clinic setting. >> Register for the June 13th Webinar


Questions?
Contact Jessica Brown at 937.390.7371 or at jbrown@cshco.com.
Organizer
Clark Schaefer Hackett
About Clark Schaefer Hackett
CSH is a leading regional accounting and business advisory firm with over 350 shareholders, principals, managers and staff providing assurance, tax and consulting services to many of the area's top businesses, organizations and individuals in a variety of industries. 
For additional information:  www.cshco.com