Description
"Your pain, your sorrow, your doubts, your deepest longings, your fearful thoughts, are not mistakes, and they aren't asking to be HEALED. They are asking to be HELD. Here, now, lightly, in the loving arms of present awareness…"


SPECIAL EVENT:
THE MAGIC OF BEING FULLY HUMAN:
Embodied Spirituality and the Re-Enchantment of the Ordinary
with Jeff Foster & Matt Licata
A weekend gathering of talks, experiential inquiries and meditations at beautiful Meditation Mount in Ojai, California.
**Including book signings with Matt & Jeff after each meeting**
October 14th & 15th, 2017, 10.30-5.00
(Please note: you may attend Saturday only, Sunday only, OR the entire weekend.)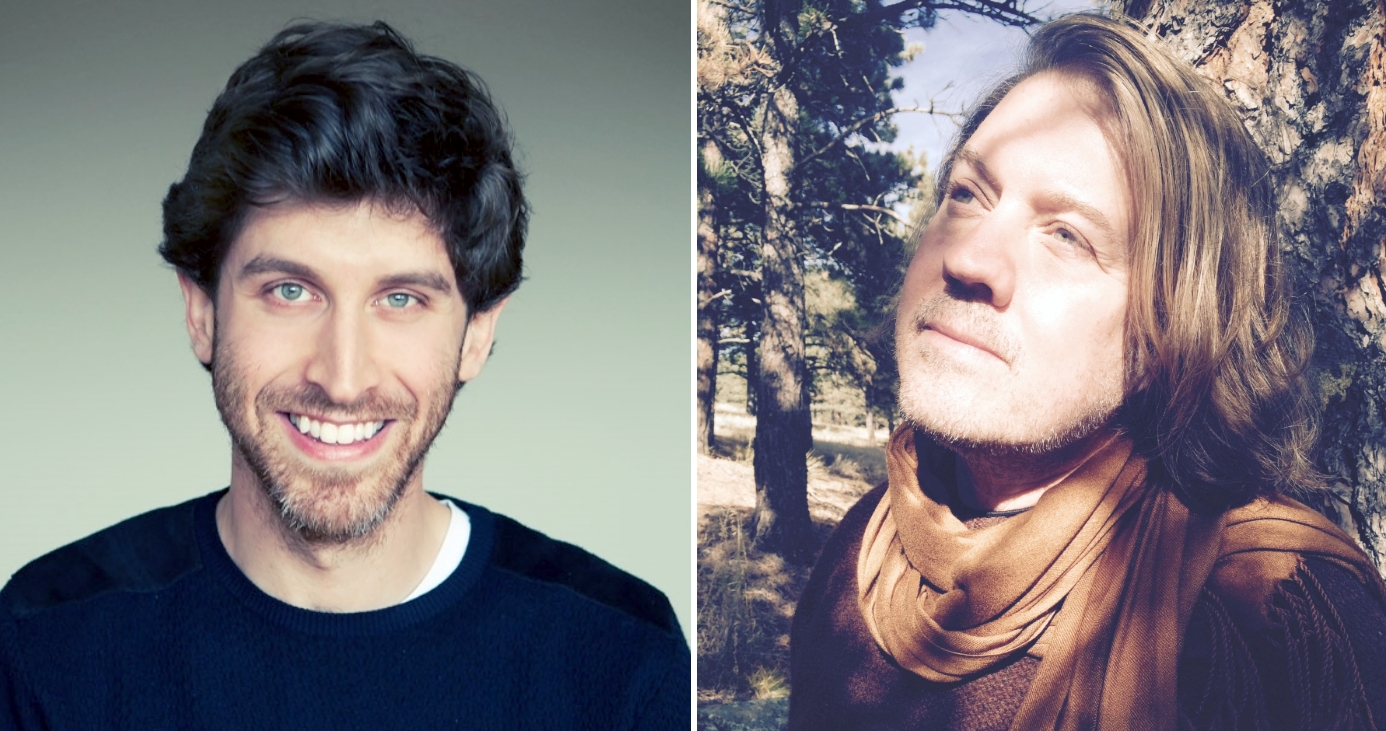 What would it be like....
... To finally break free from your prison of fear, shame and self-doubt, and truly feel ALIVE in the present moment?
... To end the exhausting and addictive Self-Improvement Project, the endless search for "the Next, Better Moment", and rest in the timeless Now?
... To no longer run away from your heartbreak, vulnerability, doubt, sadness, anger and confusion, and instead, love, honor and deeply embrace these very precious and natural parts of you?
... To stop trying to rework your past and control your future, and to know in a direct, experiential way, the Sacred and Divine Presence in you that was never broken, unworthy, unlovable, unhealed or unenlightened in the first place?
.... To walk the courageous path of an embodied spirituality which actually celebrates your human flaws and imperfections as expressions of Oneness, embraces your sensitivity and vulnerability as gifts, not weaknesses, and encourages your spontaneity, creativity, authenticity, humour and play?
Join authors and speakers Matt Licata and Jeff Foster as they share their simple yet totally revolutionary invitation: To be exactly what you are, not who you think you "should" be.
Matt and Jeff invite you to break free from the painful trance that there is something wrong with you; to dismantle the lie that you must shift, transform, heal, or become 'spiritually enlightened' in order to be worthy of a life of intimacy, connection, freedom and aliveness; and to wake up from the dream that you must "do life right" according to the second-hand beliefs of your families, politicians, gurus, spiritual teachers and so-called "experts" on the path of the heart.
Let us dare to set all of this aside and begin anew.
Let us dare to trust ourselves once again.
---
"Thank you for such a beautiful and powerful event. I came away with such a deeper understanding of the power of our presence and self-love through this practice. The retreat was lovely, and I felt such rest and relief."
"It was a life game-changer, a beautiful, rich and exquisite line of demarcation in my non-path path, journey without destination…"
"After a lifetime of spiritual quest, after all the insights, experiences, revelations, I finally found the missing ingredient that gives the courage to stay here, now, without the reference to my personal drama. The infinite tenderness that addresses the human being. Infinite, beautiful, human mystery..."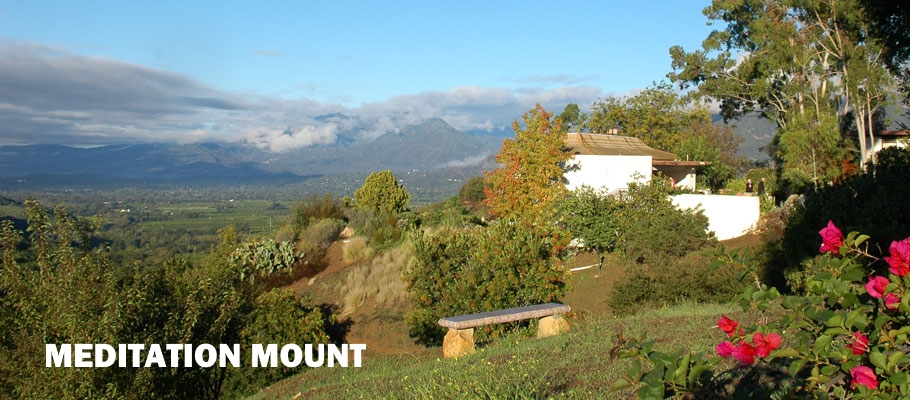 Weaving together the wisdom streams of nondual and tantric spirituality, somatic psychotherapy, mindfulness, and the intimacy of the relational field, Matt and Jeff will meet you exactly as you are, in an environment of empathic attunement, resonance, and healing, where you will discover together a freedom that is always, already here.
During the weekend we will honor our longing to feel fully alive, to be intimately connected with ourselves and our bodies, and to know the deepest, causeless joy buried in the core of our immediate, moment-by-moment human experience. Each day will consist of three sessions, where we will practice simple and gentle guided meditations, engage in Experiential Inquiries and Dialogues, and rest with one another in a crucible of presence, compassion, and unconditional love.
---
Are you ready to set aside everything you think you know about spirituality, healing, enlightenment, awakening, and intimacy, and plunge into the mystery of Now? Do you have the courage to drop out of the past and future and into the living moment, and be a beginner again, an amateur, standing in awe and fascination at the miracle that is unfolding all around you? Are you tired of being told how to live, what to believe, how to transform, how to awaken? Then you're in good company! Come and join Matt and Jeff at Meditation Mount! :)
---
TESTIMONIALS FROM PAST PARTICIPANTS
"Over 25 years of jumping from one "next best method" to the next, feels like it's finally over. The lessons are so easily applied in daily life, don't have to burn special incense, ring a bell 33 times or squeeze myself in a vice grip while chanting in a foreign tongue. Loving this!"
"So many meaningful moments from these past few days - thank you."
"A wonder-filled event… I LOVED every minute of it!!! Your talks resonated deep within me, and I bow with sincere respect to your ability to hold this practice while listening to people's stories.."
"Many thanks, for a spacious few days, that continue to roll out each new moment of NOW."
"The retreat was one of the best things I have done for myself."
"Sitting in the many sessions, meeting people I might not normally meet, but hearing their archetypal struggles…. having the time and space to connect to an understanding that goes beyond … and coming away with a resonance from all this that has me gently smiling as I type you this message…"
"The retreat with you and all of the other participants changed my life forever, thank you"
"The experience was such a beautiful death for me. A death to my identity, as a concrete thing, a death to the old idea of relationship & attachment, a death to my idea of the world as it is/was. What I created was a place of EVER fluxing, riding the wave of the flow, finding my balance in the flux. Letting life breath me. This portal of healing was ignited, again, by attending your retreat. The brain detoxing retreat!"
---
ABOUT THE DAY(S) – PLEASE READ!
Meditation Mount is a remarkable place of peace and beauty. It is a sacred site on 32 acres of land at the east end of the Ojai Valley in Southern California.
Please arrive in the Auditorium in good time for a 10.30am start. There will be a lunch break in the afternoon, so feel free to bring your own lunch and eat on the beautiful grounds, or it's a short drive into town to enjoy the culinary delights of Ojai.
Our SCHEDULE for each day will be as follows:
10.00: Doors open for registration.

10.30-12.00: First Meeting with Matt & Jeff

12.00-1.30: Lunch Break

1.30-3.00: Second Meeting with Matt & Jeff

3.00-3.30: Afternoon Break

3.30-5.00: Third Meeting with Matt & Jeff

5.00-6.00: Book Signings with Matt & Jeff (books will be available to purchase)
No need to print your ticket – we will have a list of names at the door.
Please note: Tickets will be offered on a first-come, first-served basis (the events are expected to sell out) for Saturday only ($125), Sunday only ($125), or the entire Weekend ($225)
PARKING: You will be directed to park at an overflow lot where you will be driven to the venue by way of a free shuttle. Shuttle times will be 9:15 to 10:30 a.m., 12 to 2pm, and 5 to 6:30 p.m. If you arrive late (i.e. outside shuttle time) you will need to walk 15 minutes up the hill to make it inside. The shuttle will also be made available for Jeff's and Matt's booksignings which will take place after the final session on each day.

We would ask those of you who do find parking in the main lot that if you leave during lunch to please offer rides for those who need to get down the hill to their cars, in order that everyone have enough time for a restful break. As always, we also ask that you please carpool to Meditation Mount if at all possible.
If you turn up on the day without a ticket, please bring cash. We cannot accept checks/cards.
Directions to Meditation Mount:
https://meditationmount.org/visit/
More information on visiting Ojai:
https://meditationmount.org/resources-in-ojai/
---
ABOUT JEFF FOSTER
Jeff Foster studied Astrophysics at Cambridge University. In his mid-twenties, after a long period of depression and illness, he became addicted to the idea of 'spiritual enlightenment' and embarked on an intensive spiritual quest for the ultimate truth of existence.
The spiritual search came crashing down with the clear recognition of the non-dual nature of everything, and the discovery of the extraordinary in the ordinary. In the clarity of this seeing, life became what it always was: intimate, open, loving and spontaneous, and Jeff was left with a deep understanding of the root illusion behind all human suffering, and a love of the present moment.
Jeff was voted #59 on Watkins Review's 2014 list of the world's 100 Most Spiritually Influential Living People. Jeff has published five books in over six languages. His latest book Falling in Love With Where You Are is now available from Non-Duality Press. His new book - Way of Rest: Finding the Courage to Hold Everything in Love - was published by Sounds True in 2016.

Jeff's website can be found at: http://www.lifewithoutacentre.com/
ABOUT MATT LICATA
Matt Licata, PhD is a psychotherapist, author, and teacher, with clients and students worldwide. For 25 years, he has been on the forefront of the dialogue between therapeutic and contemplative approaches to healing and spiritual transformation. He mentors students seeking graduate degrees in psychology and spirituality, and is editor of A Healing Space, a blog dedicated to the exploration of the journey of embodied spirituality in contemporary life.
Matt is author of the The Path is Everywhere: Uncovering the Jewels Hidden Within You.
Matt's website can be found at: http://www.mattlicataphd.com
Organizer of The Magic of Being Fully Human: Ojai Weekend with Jeff Foster & Matt Licata