Description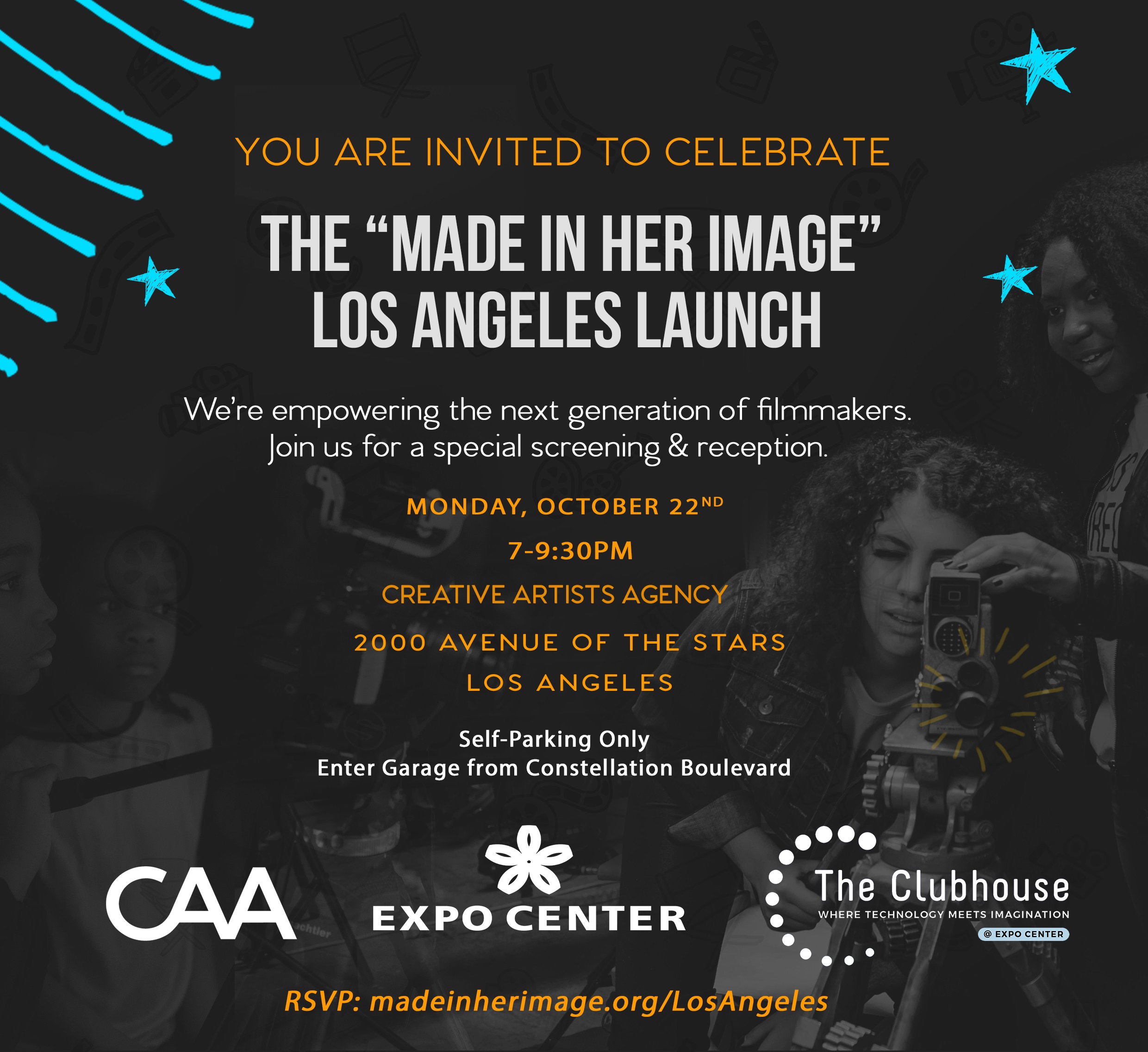 Made In Her Image is a 501c3 non-profit based towards empowering girls and young women within the fields of film, media & technology. Join us for our LA launch party and special screening of the film the girls made during the "I Am" Summit and Workshop.
This launch party is sponsored by Creative Artists Agency, The Los Angeles Expo Center & The Clubhouse Network.
The programming for this event will include a panel discussion with film industry professionals, special PSA screening & a small reception.
The event takes place from 7-9:30pm.