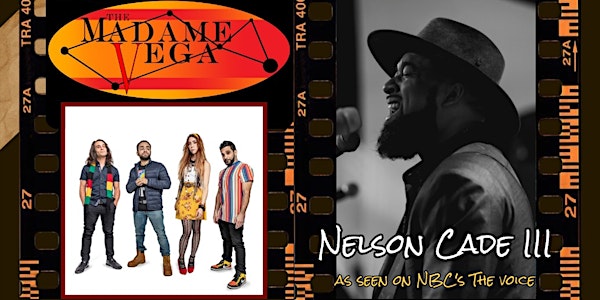 The Madame Vega feat Nelson Cade III - Reggae, Rock, RnB, Pop & Funk Fusion
Ages 13+
MadLife Stage & Studios
The Madame Vega feat Nelson Cade III — LIVE at MadLife Stage & Studios on Wednesday, November 9th at 7:30!
When and where
Location
MadLife Stage & Studios 8722 Main St Woodstock, GA 30188
Performers
Headliners
More Performers
About this event
The Madame Vega
feat Nelson Cade III
The Madame Vega, named after the brightest star in the Lyra constellation, is an Atlanta based band, fused with a wide variety of genres; Reggae, Rock, RnB, Pop, and Funk. The band was first established in 2017 by original members, Gabriel Michael (Drums) and Tony hossri (Bass), and Malcolm Little (Lead Guitar).
After meeting Megan Strom in March, 2021 (Lead Singer), The Madame Vega began to mold into the energetic unit you know today. 6 months later, the now complete 4-piece had what they needed to take their passions, collectively, to the next level. TMV has also Added Derrick L. Logan II (Keys) as well.
Shortly after the addition of Megan Strom, the group began writing their first ever EP. In October of 2021, it was finalized and recorded at Madison Records, in Chamblee, GA. The group then entered into the music video scene, in the beginning of 2022, to give their listeners a visual to put with their ears, releasing "Got That Thing" (February 2022) and "No Doubt" (April 2022). "Dopamine" (June 2022) Their entire EP Is scheduled to be released in the Fall of 2022.
Nelson Cade III (featured on The Voice) has been working with The Madame Vega as well and will be a part of shows and new music moving forward as well.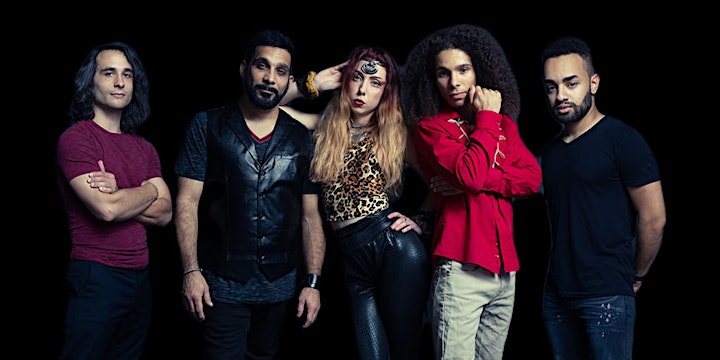 Sami Michelsen
SPECIAL GUEST
VENUE INFORMATION:
All ticket holders are able to order food and drinks during the event. Standing Room Ticket holders generally place their orders with the venue bar staff. Main Floor Reserved Table and VIP Balcony Table ticket holders are served by MadLife's friendly wait staff throughout the event.
Refer to the seating map below for a layout of the venue for this show. Please note the table arrangement is subject to change and not all tables may be available.
If You Wish To Select A Specific Reserved Table:
Holders of VIP Balcony and Main Floor Reserved Table tickets have the ability to select any available reserved table from the moment their tickets are purchased, up until 30 minutes BEFORE doors open to the event (i.e. if doors are at 6:30, cutoff time for selecting a reserved table would be at 6:00). Tables can be selected EITHER at the Box Office or by contacting the Box Office during its hours of operation at (678) 384-2363 ext. 1. Please note that tables cannot be selected online for this show and if you do not select a table, MadLife will select one for you. Selecting a table is not required, but is an option available.
For any wheelchair or ADA needs, please contact the Box Office in advance of the event at (678) 384-2363 ext. 1.
Please Note: Ticket Prices May Increase At Any Time
For any other questions regarding the event or tickets, please contact the Box Office during its hours of operation at (678) 384-2363 ext. 1.
Box Office hours of operation are Wednesday-Saturday 5:00 PM - 9:00 PM.