The Macquaire Ancient History Association's Last Chance HSC Study Day for S...
Description
Macquarie Ancient History Association will be hosting lectures and workshops on the most popular Egyptian, Greek and Roman HSC Essay Topics to help you do the best you can in your Ancient History exams!
Our lectures are presented by experienced academics, teachers and markers of the HSC, and therefore provide invaluable assistance to students preparing for HSC History.
The MAHA HSC History Study Day is only held only once a year. Ever popular, they have previously SOLD OUT - so make sure you book early to avoid disappointment.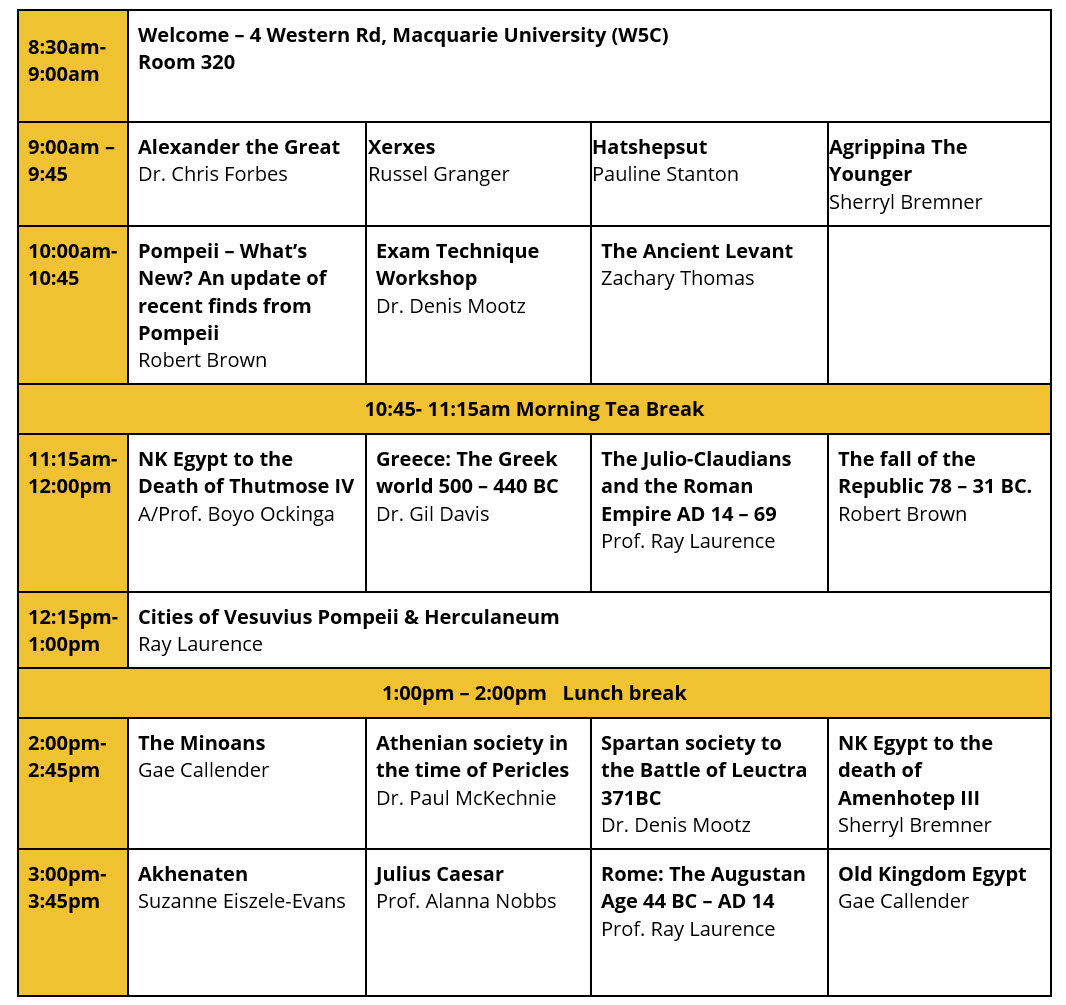 Organizer of The Macquaire Ancient History Association's Last Chance HSC Study Day for Students
About MAHA:
MAHA was founded in 1978 with the aim and desire of promoting the study of Ancient History for all.
Since that time MAHA has grown into a diverse association which provides information on recent research, social events, lectures, the opportunity to exchange ideas and a meeting point for all ancient historians and enthusiasts within the university community and anyone with an interest in the subject.
The Association is run by a committee whose members are both university employees and volunteers who are elected at the Association's Annual General Meeting usually held in December of each year.
All members are welcome and encouraged to attend meetings and to seek nomination for election to the committee. If you have an interest in becoming a Committee Member please contact the secretary for further information.
More about MAHA: https://maha.ancienthistory.com.au/