Description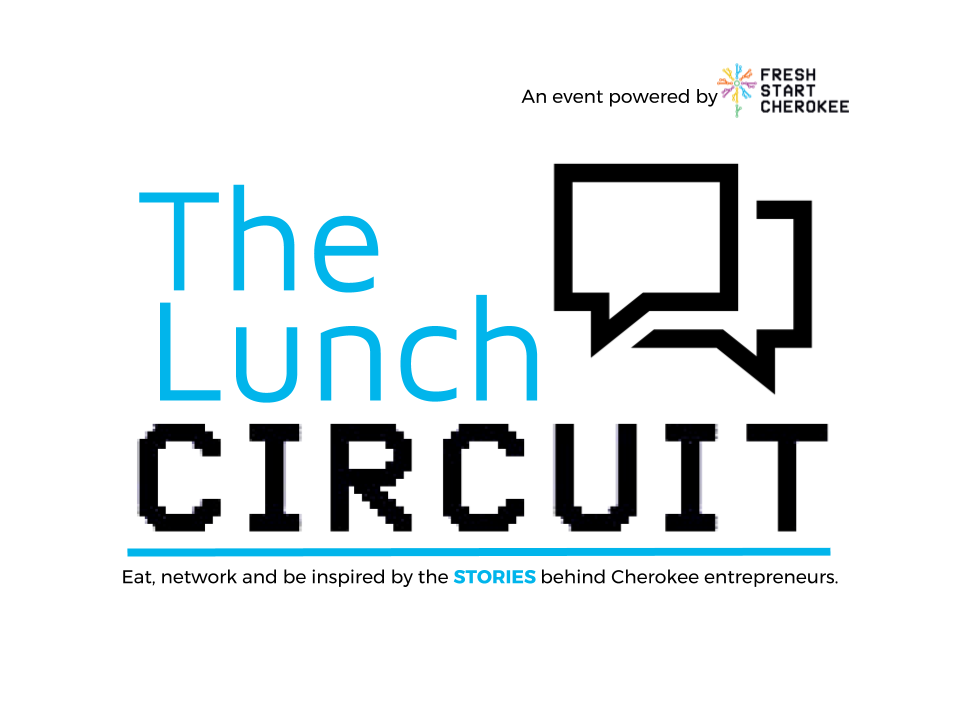 Powered by Fresh Start Cherokee, located at The Circuit, and hosted by the Cherokee Office of Economic Development.

---
The Lunch Circuit is the first official event series of Fresh Start Cherokee. It is an exclusive monthly lunch gathering to build community and learn the stories behind Cherokee County entrepreneurs.
Entrepreneurs can meet other local entrepreneurs, both current and aspiring, share a meal and learn the story of a Cherokee County entrepreneur. At each Lunch Circuit, we live interview a different entrepreneur on wins, losses, and lessons learned on their adventure. Then, we finish up with audience Q&A giving up-close-and-personal and exclusive access to the community.
We now celebrate our EIGHTEENTH EDITION of The Lunch Circuit on Wednesday, November 14th at 11:30am-1pm. This time, we are excited to feature two women entrepreneurs from the Hickory Flat/Woodstock area of Cherokee County: Kristi Estes and Jennifer Puckett of In Harmony Pediatric Therapy. With backgrounds and training in occupational therapy, speech and language therapy, music therapy, and therapeutic listening, Kristi and Jennifer joined forces to form a unique therapy spot for special needs kids, military, and more.
BIO:
Kristi and Jennifer take a unique approach to therapy using a host of different services including the power of music. They have built a successful therapy practice in Cherokee these last ten years, love their families, and have been recognized both locally and in Atlanta as top leaders under 40. We think you'll love their story, passion, and dedication to a long-term vision.
Here is how this event* will flow:
11:15 am - Check-in begins, Networking
11:30 am-11:50 am Lunch and Conversation
11:55 am-12:00 pm Welcome & Introduction
12:00 am-12:50 pm Live Interview with our featured entrepreneur.
12:50pm-1:00pm Conclusion, announcing our next month's entrepreneur
*Event cost is $20/person and includes lunch, community, and the program. Seats are limited to 30. We prefer for attendees to be an aspiring or current entrepreneur.
This is one in a series of Fresh Start Cherokee programs designed to create a culture of entrepreneurship in Cherokee County and help entrepreneurs launch and grow their business and startup close to home. Hosted by the Cherokee Office of Economic Development and located at The Circuit.
---
Please reach out with any questions or ideas to:
Jonathan Chambers
Community Manager of Entrepreneurship for the Cherokee Office of Economic Development.
770.345.0600 | jchambers@cherokeega.org
---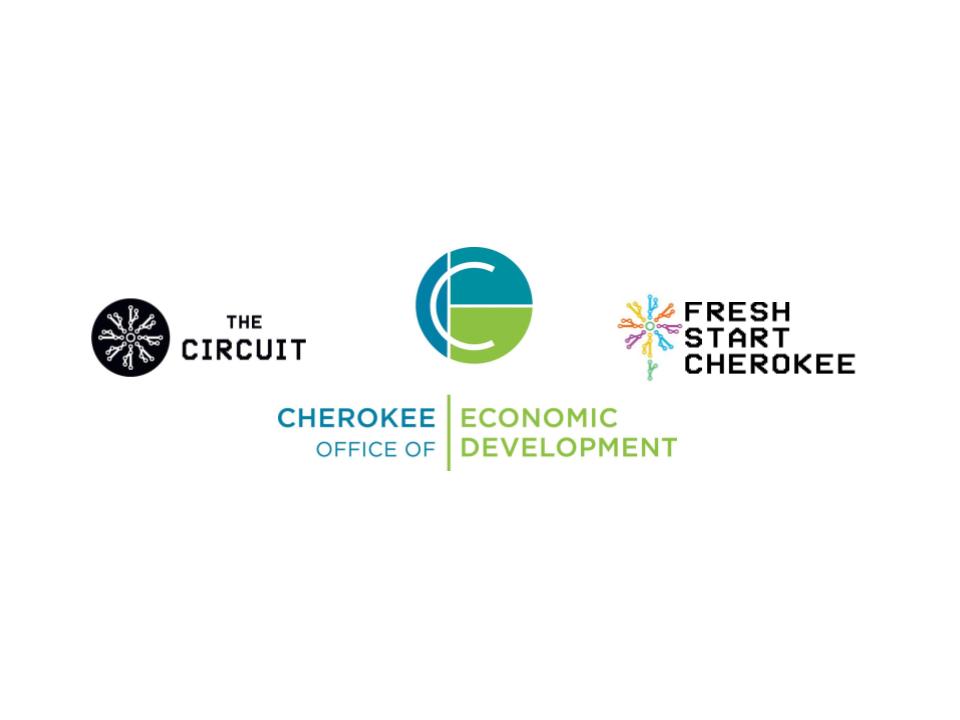 J King Images is an editorial/portrait photography team, based in Woodstock, Ga., serving the Metro Atlanta area. J King Images specializes in providing dynamic high quality photography for your personal and commercial needs. We adhere to the belief that everyone is special and unique and their photographs should reflect that uniqueness. The moments captured today are special now and priceless tomorrow.
J King Images brings the studio experience to you. From living rooms, corporate board rooms, industrial warehouses, to open fields, we capture stunning images in your environment. We take great strides to innovate and not emulate when it comes to technique and providing you with quality imagery.