Description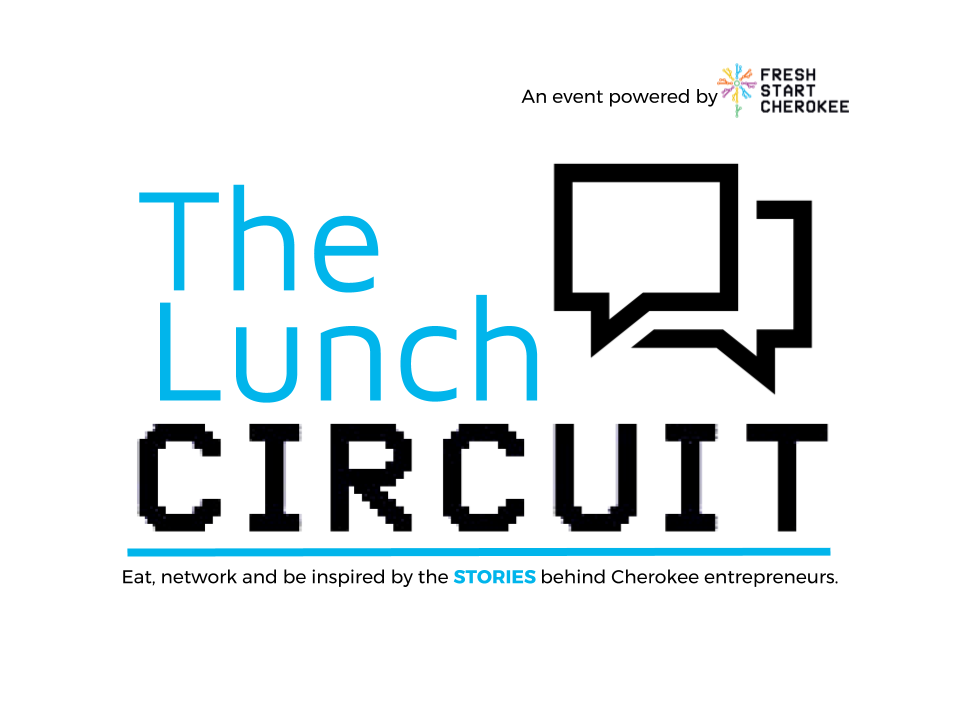 Powered by Fresh Start Cherokee, located at The Circuit, and hosted by the Cherokee Office of Economic Development.

---
The Lunch Circuit is the first official event series of Fresh Start Cherokee. It is an exclusive monthly lunch gathering to build community and learn the stories behind Cherokee County entrepreneurs.
Entrepreneurs can meet other local entrepreneurs, both current and aspiring, share a meal and learn the story of a Cherokee County entrepreneur. At each Lunch Circuit, we live interview a different entrepreneur on wins, losses, and lessons learned on their adventure. Then, we finish up with audience Q&A giving up-close-and-personal and exclusive access to the community.
UP NEXT ON MARCH 20, 2019 11:30 AM - MANDY SPELL, FOUNDER OF B.loved.
We are excited to feature Cherokee County native and young entrepreneur founder of B.loved in Canton, Mandy Spell. Mandy, who majored in fashion marketing, started B.loved on a shoestring budget in her parent's basement just five years ago, growing it one item at a time. Her advice for the dreamers out there? "Start small." And after five years, her business is growing, increasing their online sales, and continuing to build a loyal local tribe of customers. Hear her full story as well as wins, losses, and lessons learned along the way.
More About Mandy from her website:
https://shopbloved.com/pages/our-story
Here is how this event* will flow:
11:15 am - Check-in begins, Networking
11:30 am-11:50 am Lunch and Conversation
11:55 am-12:00 pm Welcome & Introduction
12:00 am-12:50 pm Live Interview with our featured entrepreneur.
12:50pm-1:00pm Conclusion, announcing our next month's entrepreneur
*Event cost is $20/person and includes lunch, community, and the program. Seats are limited to 30. We prefer for attendees to be an aspiring or current entrepreneur.
This is one in a series of Fresh Start Cherokee programs designed to create a culture of entrepreneurship in Cherokee County and help entrepreneurs launch and grow their business and startup close to home. Hosted by the Cherokee Office of Economic Development and located at The Circuit.
---
Please reach out with any questions or ideas to:
Jonathan Chambers
Community Manager of Entrepreneurship for the Cherokee Office of Economic Development.
770.345.0600 | jchambers@cherokeega.org
---