The Lunch Circuit: June 2019 Edition, John Blend

Wednesday, June 12, 2019 from 11:30 AM to 1:00 PM (EDT)
Event Details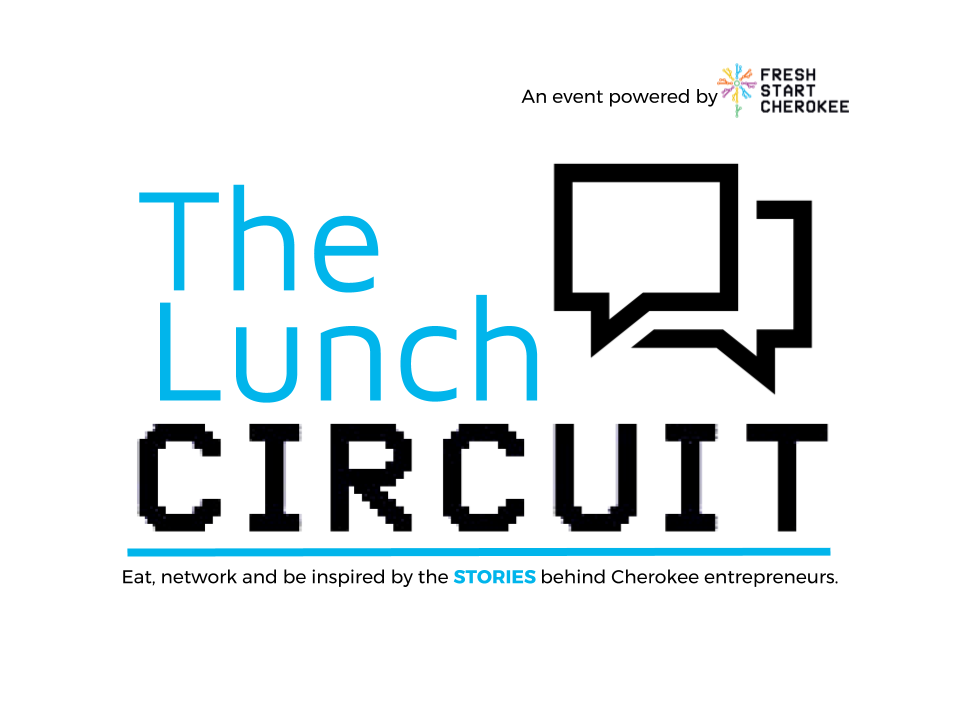 Powered by Fresh Start Cherokee, located at The Circuit, and hosted by the Cherokee Office of Economic Development.

---
 The Lunch Circuit is the first official event series of Fresh Start Cherokee. It is an exclusive monthly lunch gathering to build community and learn the stories behind Cherokee County entrepreneurs (lunch included in ticket price).
Entrepreneurs can meet other local entrepreneurs, both current and aspiring, share a meal and learn the story of a Cherokee County entrepreneur. At each Lunch Circuit, we live interview a different entrepreneur on wins, losses, and lessons learned on their adventure. Then, we finish up with audience Q&A giving up-close-and-personal and exclusive access to the community.
UP NEXT ON JUNE 12, 2019 - Featuring John Blend, Founder of Goshen Valley
John Blend has been in decades of experience in the technology and corporate world. He has started and served as the principal investor in a few venture capital firms as well as started and invested in multiple companies and startups. John is the founder of Goshen Valley, a foster-care community in Canton, Georgia passionate about caring for foster children. Goshen Valley states: "At Goshen Valley, we believe that every child deserves to know the safety of a home, the love of a family, and the hope of a future. We exist to provide these for young men, women and children in the foster care system that they might experience full healing." 
John Blend's Detailed Bio Below
Mr. John W. Blend, III serves as the Managing General Partner and Chief Executive Officer at Goshen Capital Partners. Mr. Blend is also Founding General Partner at Goshen Capital Partners. Mr. Blend served as a Venture Partner at InSight Venture Partners. Mr. Blend also consults with InSight Capital Partners. Mr. Blend also served as the Chairman, Chief Executive Officer and President at CES International. From 1985 to 1997, he served as the President of Worldwide Sales and Marketing at Indus International. Mr. Blend also served as a Vice President of Sales at HBO & Company (HBOC). Following HBOC, he founded The System Works (TSW). He served as President and Director of Ventyx, Inc. He served as Vice President of Mckesson Provider Technologies, LLC. Mr. Blend began his career as a Sales Executive at International Business Machines Corp. (IBM) where he held a variety of sales and management positions. Mr. Blend has experience in the software industry for over 30 years. He served as the Co-Chairman of ZeroPoint Clean Tech, Inc. until October 22, 2015. He serves as a Member of Advisory Board at Golden Technology Management, LLC. Mr. Blend served as a Director at Convergent Group Corporation since August 1999. He served as Director at CyberShift, Inc. since June 29, 2005. He served as Director of Peace Software, Inc. He is the Founder and Chairman of Goshen Valley Foundation and a Trustee at Muhlenberg College. From 1985 to 1997, he served as a Director at Indus International. He is a recognized thought leader in the energy sector having spoken at the Goldman Sachs Utility Forum, SRI Utility Innovations, and the Stanford School of Business. Mr. Blend received a B.A. in Social Sciences from Muhlenberg College.
Here is how this event* will flow:
11:15 am - Check-in begins, Networking
11:30 am - 11:50 am Lunch and Conversation
11:50 am - 12:00 pm Welcome & Introduction
12:00 pm - 12:40 pm Live Interview with our featured entrepreneur.
12:40 pm - 12:55 pm Audience Q&A
12:55 pm - 1:00 pm Conclusion, announcing our next month's entrepreneur
*Event cost is $20/person and includes lunch, community, and the program. Seats are limited to 30. We prefer for attendees to be an aspiring or current entrepreneur.
This is one in a series of Fresh Start Cherokee programs designed to create a culture of entrepreneurship in Cherokee County and help entrepreneurs launch and grow their business and startup close to home. Hosted by the Cherokee Office of Economic Development and located at The Circuit.
---
Please reach out with any questions or ideas to:
Jonathan Chambers
Community Manager of Entrepreneurship for the Cherokee Office of Economic Development.
770.345.0600 | jchambers@cherokeega.org
---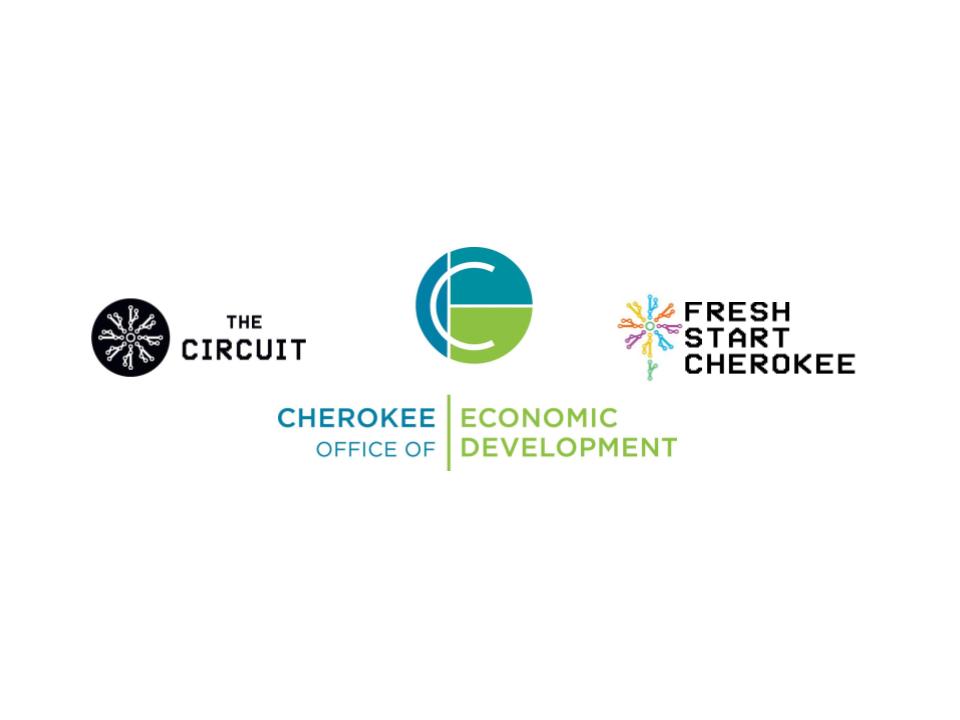 When & Where

The Circuit
1 Innovation Way
Woodstock, GA 30188


Wednesday, June 12, 2019 from 11:30 AM to 1:00 PM (EDT)
Add to my calendar
Organizer
Fresh Start Cherokee is an initiative of the Cherokee Office of Economic Development designed to provide educational programming and support for startups in Cherokee County. The program is envisioned to speak to entrepreneurs across the county and help in educating the next generation about entrepreneurship and startups. Whether you're a first-time entrepreneur, a student looking to learn more, a seasoned entrepreneur or executive with advice to give, or an angel investor, we invite you to join us in building your startup community close to home.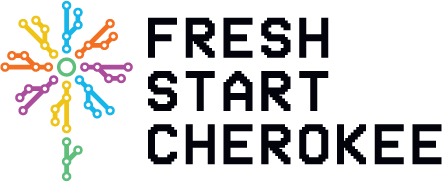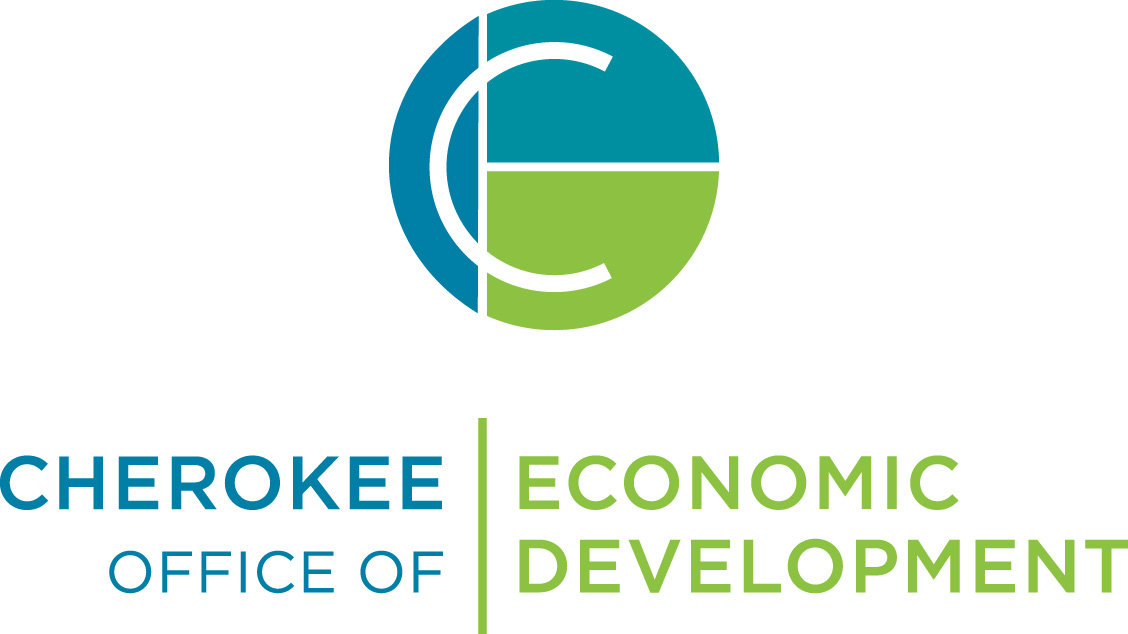 -------------
Fresh Start Cherokee will offer a host of programs to help entrepreneurs launch and grow their startup and business close to home. These programs will include things like workshops, lunch 'n learns, seminars, speaker panels, networking events, mentorships, Meetup groups, conferences, classes, a coding school, a makers lab and other innovation and entrepreneurship initiatives.
The first physical product of Fresh Start Cherokee is The Circuit: a coworking and innovation hub in Woodstock, Ga. and a collaborative partnership between Chattahoochee Technical College (CTC), the Cherokee Office of Economic Development (COED) and the Woodstock Office of Economic Development (WOED).