The Lunch Circuit: July Edition, Tom Cox

Wednesday, July 11, 2018 from 11:30 AM to 1:00 PM (EDT)
Event Details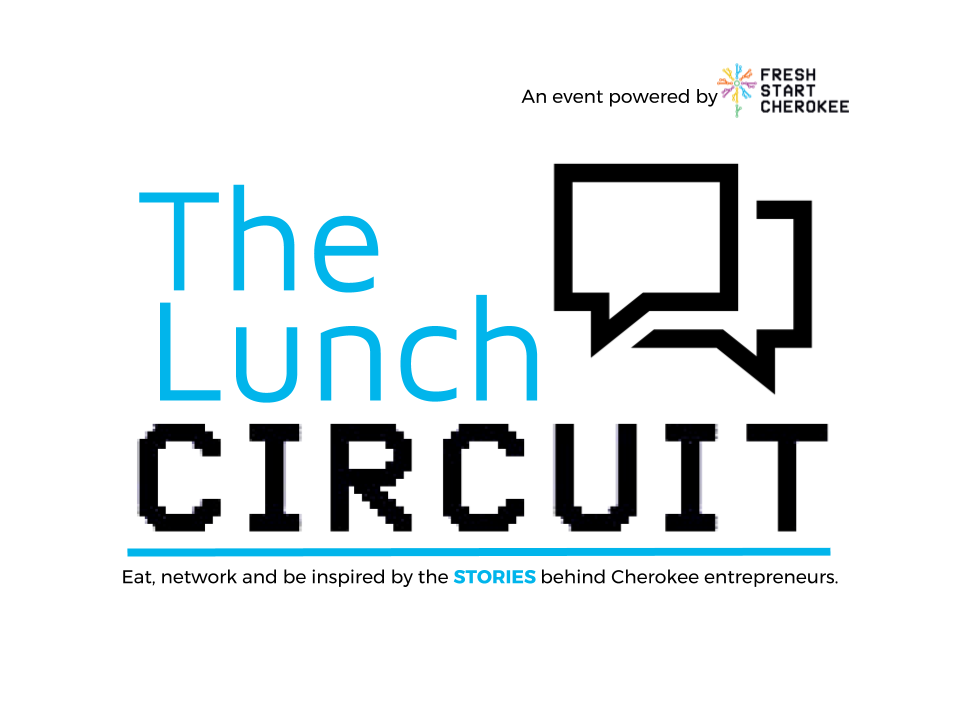 Powered by Fresh Start Cherokee, located at The Circuit, and hosted by the Cherokee Office of Economic Development.

---
 The Lunch Circuit is the first official event series of Fresh Start Cherokee. It is an exclusive monthly lunch gathering to build community and learn the stories behind Cherokee County entrepreneurs.
Entrepreneurs can meet other local entrepreneurs, both current and aspiring, share a meal and learn the story of a Cherokee County entrepreneur. At each Lunch Circuit, we live interview a different entrepreneur on wins, losses, and lessons learned on their adventure. Then, we finish up with audience Q&A giving up-close-and-personal and exclusive access to the community.
We now celebrate the 2nd Lunch Circuit in our second year of the program with our FOURTEENTH EDITION on Wednesday, July 11th 11:30am-1pm. This time, we are excited to finally feature local brand identity architect, expert, and legend Tom Cox of Tom Cox Design.
BIO (from Tom's Website)
Tom specializes in helping brand leaders take a good look at their identity, so others will take good look at their brand. A unique talent for using words and images to set a brand apart.
A former brand designer at The Coca-Cola Company, he now lives and works in Woodstock, GA where he runs Tom Cox Design Studio. He is also cofounder of Small Town Creatives, a monthly gathering of creative professionals. Tom has worked with brands such as Coca-Cola, Surge, Holiday Inn, Reformation Brewery, The Smithsonian National Zoo, The City of Woodstock, and Cherokee County Economic Development to just name a few.
Tom believes brand value is determined over time, but identity value is instant. "A brand's identity is its primary asset. It can be the determining factor for trial, repeat business and word-of-mouth."
---
Here is how this event* will flow:
11:15 am - Check-in begins, Networking
11:30 am-11:50 am Lunch and Conversation
11:55 am-12:00 pm Welcome & Introduction
12:00 am-12:50 pm Live Interview with Tom Cox
12:50pm-1:00pm Conclusion, announcing our next month's entrepreneur
*Event cost is $20/person and includes lunch, community, and the program. Seats are limited to 30. We prefer for attendees to be an aspiring or current entrepreneur.
This is one in a series of Fresh Start Cherokee programs designed to create a culture of entrepreneurship in Cherokee County and help entrepreneurs launch and grow their business and startup close to home. Hosted by the Cherokee Office of Economic Development and located at The Circuit.
---
Please reach out with any questions or ideas to:
Jonathan Chambers
Community Manager of Entrepreneurship for the Cherokee Office of Economic Development.
770.345.0600 | jchambers@cherokeega.org
---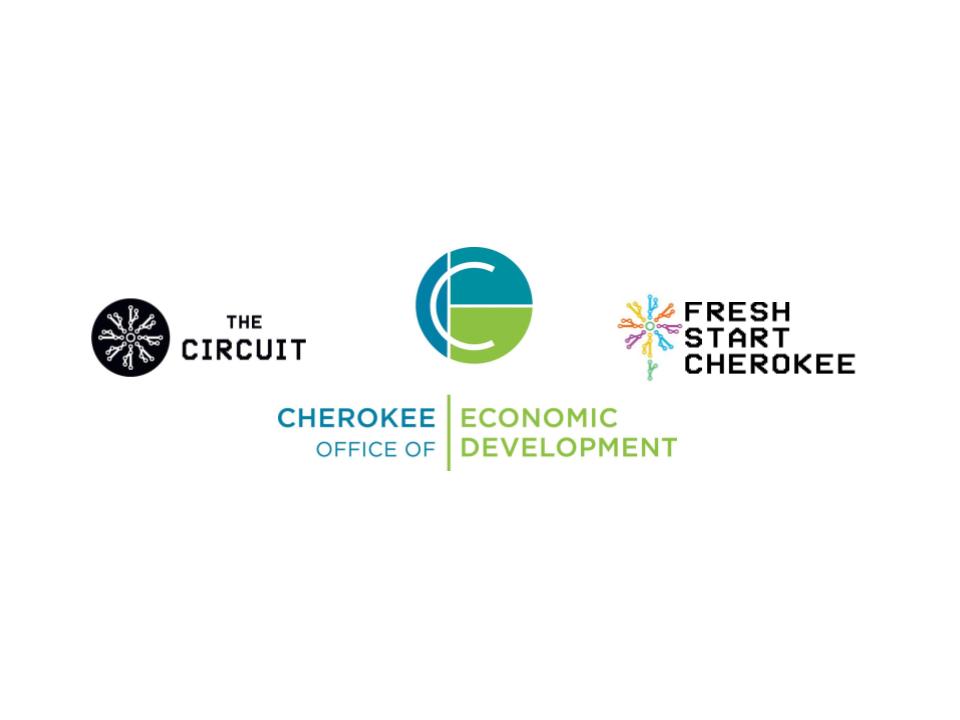 J King Images is an editorial/portrait photography team, based in Woodstock, Ga., serving the Metro Atlanta area. J King Images specializes in providing dynamic high quality photography for your personal and commercial needs. We adhere to the belief that everyone is special and unique and their photographs should reflect that uniqueness. The moments captured today are special now and priceless tomorrow.
J King Images brings the studio experience to you. From living rooms, corporate board rooms, industrial warehouses, to open fields, we capture stunning images in your environment.  We take great strides to innovate and not emulate when it comes to technique and providing you with quality imagery.
When & Where

The Circuit
1 Innovation Way
Woodstock, GA 30188


Wednesday, July 11, 2018 from 11:30 AM to 1:00 PM (EDT)
Add to my calendar
Organizer
Fresh Start Cherokee is an initiative of the Cherokee Office of Economic Development designed to provide educational programming and support for startups in Cherokee County. The program is envisioned to speak to entrepreneurs across the county and help in educating the next generation about entrepreneurship and startups. Whether you're a first-time entrepreneur, a student looking to learn more, a seasoned entrepreneur or executive with advice to give, or an angel investor, we invite you to join us in building your startup community close to home.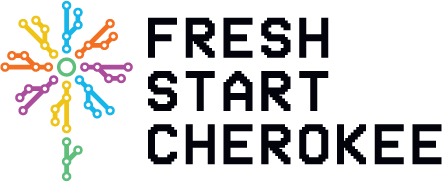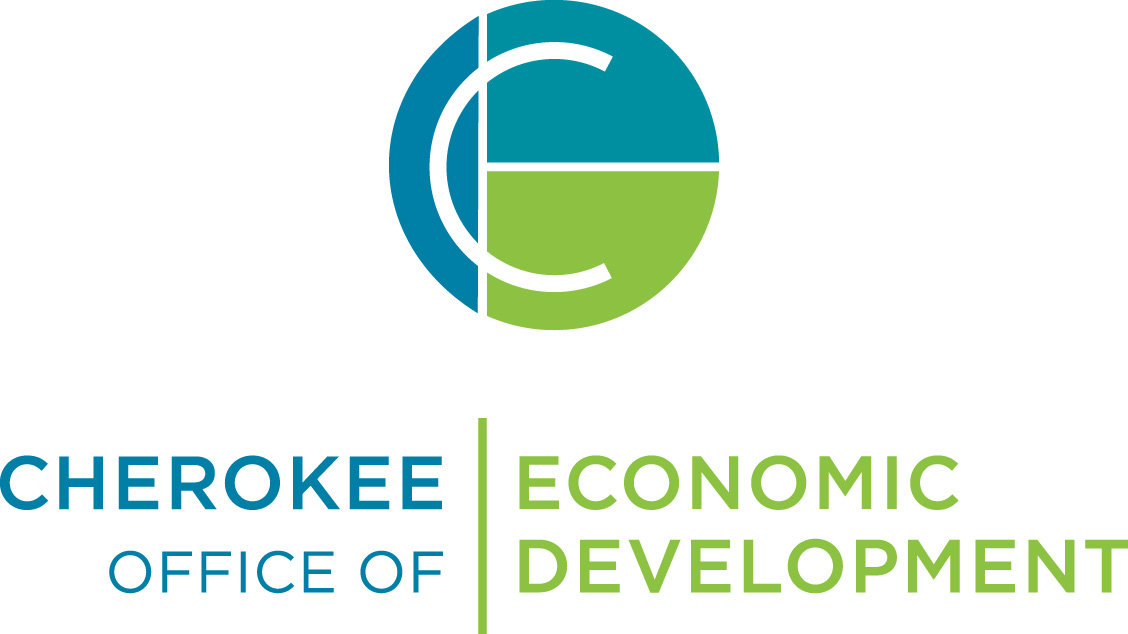 -------------
Fresh Start Cherokee will offer a host of programs to help entrepreneurs launch and grow their startup and business close to home. These programs will include things like workshops, lunch 'n learns, seminars, speaker panels, networking events, mentorships, Meetup groups, conferences, classes, a coding school, a makers lab and other innovation and entrepreneurship initiatives.
The first physical product of Fresh Start Cherokee is The Circuit: a coworking and innovation hub in Woodstock, Ga. and a collaborative partnership between Chattahoochee Technical College (CTC), the Cherokee Office of Economic Development (COED) and the Woodstock Office of Economic Development (WOED).