From his culinary education in Italy and at the Culinary Institute of America to his two delectable wine brands, follow Orion's journey.
About this Event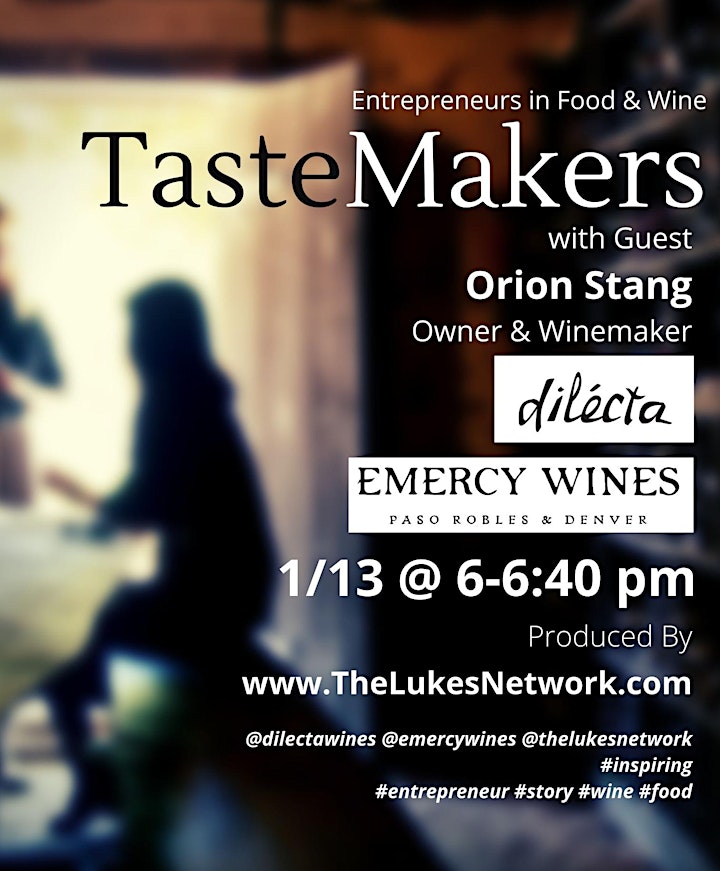 Now more than ever, we want inspiring stories of resilience and grit. Let's have fun, grab a glass of your favorite beverage and join us as we talk about food, wine and entrepreneurship. Sign up and get the link at www.thelukesnetwork.com.
This digital show is produced by The Lukes Network.