About this Event
Cinematic Arts presents the documentary film by George W. Tillman, The Lucky Eleven. This is a black-tie event that will be held at the iconic Graceland House in Memphis, TN that spotlights the talented Lucky Eleven football players including Joe "Jefferson Street" Gilliam.
This movie premier is a humanitarian fundraising event. W.E.B Dubois was the best known spokesperson for African-American rights during the first half of the 20th Century. This HBCU Fisk Alumni co-founded the National Association for the Advancement of Colored People (NAACP) in 1909. Dubois later moved to Ghana where he died in 1963.
Not only will we honor this Fiskite by giving back to the children in Ghana and Fisk University students, we will also pay homeage to the fourth African-American quarterback from Fisk University in the NFL, John "JJ" Jones.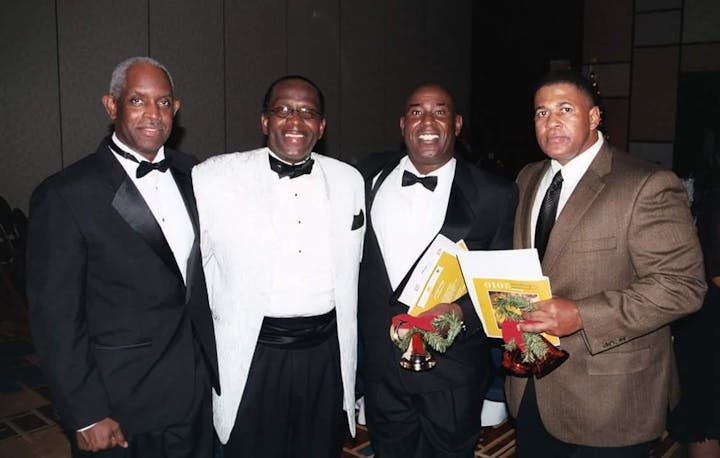 George Tillman with Fisk University Alumni Athletes.