'The Lower East Side Chronicles: Growing Up in NYC's Melting Pot' Webinar
Sales Have Ended
Registrations are closed
Looking to register for the replay? Visit AdventureClub.com > Virtual Events > Active Replays to browse our active replays, which expire one week after the program's original air date.
Sales Have Ended
Registrations are closed
Looking to register for the replay? Visit AdventureClub.com > Virtual Events > Active Replays to browse our active replays, which expire one week after the program's original air date.
Can't make it live? Register and get access to the full replay for one week! New York Adventure Club | www.AdventureClub.com
About this event
When new immigrants began arriving in New York by the millions in the 19th century, the Lower East Side of Manhattan was typically the first neighborhood they called home. And with this influx of people from around the world, came a flood of new cultures and traditions that still define New York until this very day. From the world's best pastrami sandwich to sidewalk games that all the neighborhood kids used to play, this is the story of the Lower East Side, told through the lens of one New Yorker who grew up in the heart of it.
Join New York Adventure Club as we explore the rich history and stories of the Lower East Side, a historic neighborhood that has been a melting pot for New York City culture, food, and religion for nearly two centuries.
Led by NYC licensed guide Mike Kaback, who spent his formative years in the Lower East Side, our virtual experience surrounding one of the city's most historic neighborhoods will include:
How and why pushcarts, an entry vehicle into the world of immigrant commerce, once dominated the streets of the LES — and why one NYC mayor fought to dispose of the "eyesore" as he called it
A virtual trip to Orchard Street from yesteryears — when it was renowned as a shopping mecca — and today
The delicious edibles around the neighborhood of yore and today, including pastrami, pickles, bialys, knishes, and lox — plus, the only way to make a true egg cream according to Mike
Mike's personal stories and experiences from growing up in the Lower East Side, including the sidewalk games he regularly played
Historic and sacred spaces in the Lower East Side, including Seward Park (the first urban playground in the United States) and houses of worship
A look at the Lower East Side of today, and the impact of new residential, commercial, and retail additions on the neighborhood's culture
Stick around afterward for a Q&A with Mike — any and all questions about the Lower East Side are welcomed and encouraged!
Can't make it live? Don't worry, you'll have access to the full replay for one week!
See you there, virtually!
*Immediately upon registering, you will receive a separate, automated email containing the link to join this webinar
**For the best possible viewing experience, please ensure you're using the latest version of your internet browser — Google Chrome is the most compatible. Exact technical requirements and a webinar user guide will be shared in the automated confirmation email upon registration.
***A full replay of the experience will be available to all registered guests for up to a week
About Mike
Mike Kaback, a licensed tour guide and avid History Buff, was born just a few blocks from this area and has traversed its streets countless times. He will shed his own personal take on the area and can also recommend a wonderful old restaurant where you can still order an egg cream!
Testimonials
"I loved the local roots of the presenter, Mike, and the depth of knowledge--plenty I was unaware of even though I live nearby." -Patricia
"The guide was absolutely hilarious and so full of great stories as well as all the details. He was absolutely the best!" -Sharon
"Mike's enthusiasm & knowledge of a variety of people & events. Informative & entertaining." -Smock
"Mike is a real character - made for a very lively presentation." -Barbara
"The enthusiasm of the speaker was contagious! I liked his passion and enjoyed all the information he provided!" -Diana
"Mike is the best! Entertaining and knowledgeable." -Carol
"Very informative! Tour guide, Mike, was terrific, a real New Yorker. I live on 25th Street and plan to walk around the area and check out the sites mentioned." -Sandra
"Informative, great photographs, host entertaining" -Pamela
"Fun, engaging, and the presenter was awesome. The expressions he used - so hilarious! Very, very enjoyable." -Margaret
"I love Michaels storytelling about history that makes it so lively and refreshing to learn new things." -Barry
"The tour guide was GREAT! Real NYer and lives listening to him. And personal stories" -Frank
"Mike! He is a rock star with his stories and knowledge. Always learn so much!" -Linda
"Really liked his personal stories. very heartfelt and genuine in his delivery. he was really funny. I will definitely be on his next one" -Noelle
"I liked the scope of his knowledge, and passion for NYC." -Ellen
"Very informative. The guide was extremely knowledgable." -Judith
"I enjoyed the fact the presenter lived in the area he was giving his presentation about. Very knowledgeable and intermingled personal stories." -Ronald
"Personal, Factual, Historic, up-to-date." -Thomas
"Very lively, insightful webinar. I watched the re-run (as am in Dubai). Loved it!" -Deana
"I liked the information, the humor, the New York "state of mind" of the presenter. Most enjoyable!" -Lois
"the presenter was great. loved his comments!" -Sheila
"Well put together. His pace of talking was good. He knows a lot from his longevity!" -Jill
"Mike was very knowledgeable & I liked that he used maps to show exactly where each location was. I used to work on E. 24th; got off the subway in front of the Flat Iron Bldg., then walked across Madison Pk. to 24th. No that I've seen this, I must go back to check out the many bldgs. I used to (just) pass by!" -Neal
"Speaker was a true New Yorker, accent and all and you could tell he loved what he was doing." -Susan
"Very informative and very human. He was great!" -Linda
"I enjoyed that NY accent. I once worked in NYC and it brought back memories. I learned a lot about the lower east side and what life was like in the early 1900s and beyond. I especially liked the diagram of the tenement and tried to imagine living in it." -Gail
"Mike the presenter very personable - loved his stories to go with the sites. Also loved the vintage photos next to current day photos of same locations." -Shelagh
"Michael is a GREAT presenter!" -Maria
"Host was terrific, among the best I have watched." -Carl
"Fantastic presentation, included history as well as personal antidotes." -Renata
"What a great character. He's amazing and so is his information." -Doris
"Everything. Mike's knowledge, history of the area, his sense of humor. One of my top three favorites of your webinars." -Claire
"The real thing! Truly got a feel for the culture of the neighborhood." -Andrew
"He did a nice job, personal experiences. Brought back memories." -Marge
"The tour guide was wonderful...he had so many personal stories that made the LES so real! My family is from NY and lived in NYC in many of the years he visited." -Lorette
"All was excellent, history & photos, but Mike's stories were just the best of the best. Love his getting lost in his childhood!" -Sharon
"I loved Mike's stories about his experience growing up on the LES. Although I spent my first years on the UWS and later in Queens, I too remember so many of the things he talked about. Haven't thought about Mello Rolls for years!" -Harriette
Disclaimer
By attending a New York Adventure Club experience, you accept our terms of service.
Categories: Virtual, Neighborhoods
Organizer of 'The Lower East Side Chronicles: Growing Up in NYC's Melting Pot' Webinar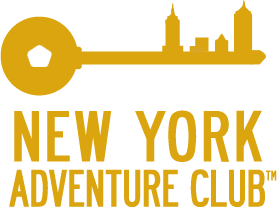 NEW YORK ADVENTURE CLUB
Unlock Your City
We give you insider access to the city's best-kept secrets. But we're so much more than a tour company.
WHO WE ARE

We are a community-driven club that curates the most unique experiences in town, with a focus on history and storytelling. We show you a city you never knew existed, and offer a community you can't live without.
You won't find our special-access tours and exclusive events anywhere else. Think after-hours tours of New York City's most celebrated spaces, themed parties in unexpected locations, and weekend excursions to incredible destinations. All of our events end with social hangouts so you can meet people who love exploring as much as you do.
THE 'CLUB' IN NEW YORK ADVENTURE CLUB

Our current community is more than 23,000 members strong and includes everyone from recent NYC transplants to lifelong residents. Whatever borough you're from (or city or country, for that matter), we'll make it easy for you to take full advantage of the unique places and great people this city has to offer.  
WHERE WE GO
To ensure a one-of-a-kind experience each and every time, we handpick events and outings specifically for the New York Adventure Club community. Recent events include:
* An after-hours tour of New York City Hall
* Special access into some of New York's most coveted private social clubs, including the Explorers Club and National Arts Club
* Petting baby kangaroos, holding sloths, and feeding leopards at Staten Island Zoo

* An NYPD Precinct tour, including a meet-and-greet with detectives and Emergency Service Unit crew members
* A tour of the Polish Consulate led by the Consul General and Vice Consul General of Poland

* A special-access tour of Brookhaven National Laboratory and its Relativistic Heavy Ion Collider (RHIC)
* A Halloween party in a historic gothic crypt, complete with a five-piece brass band
Subscribe with our newsletter to get the inside scoop on the city's most interesting events: http://eepurl.com/1cnVH
Unlock Your City with New York Adventure Club