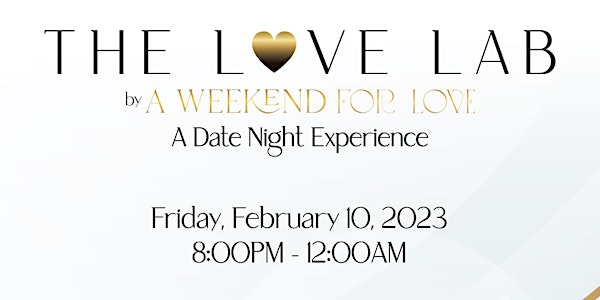 The Love Lab: A Date Night Experience
Love Lab + Date Night Experience is the ultimate luxury couples date night. Couples will enjoy a Love Lab session, music and cocktails.
When and where
Location
The West Venue 1710 Defoor Avenue Northwest Atlanta, GA 30318
Refund Policy
Contact the organizer to request a refund.
Eventbrite's fee is nonrefundable.
About this event
The Love Lab + Date Night Experience is the ultimate luxury couples date night. Couples will enjoy a Love Lab session, music, cocktails and a curated date night experience to kick-off the Valentines Day Weekend.
There is no need to worry about the planning as we have curated a very special experience to celebrate your love on this Valentines Weekend.
Brought to you by A Weekend For Love the top Luxury Marriage Retreat + Couples Vacation + Wealth Summit geared towards African American Couples.
**Tickets are sold PER PERSON and include Love Lab session, music, cocktails and Date Night Experience**
**Only VIP tickets include VIP seating, exclusive VIP gift and connection experience with host**
Stay Connected:
Instagram: @aweekendforlove
Website: www.aweekendforlove.com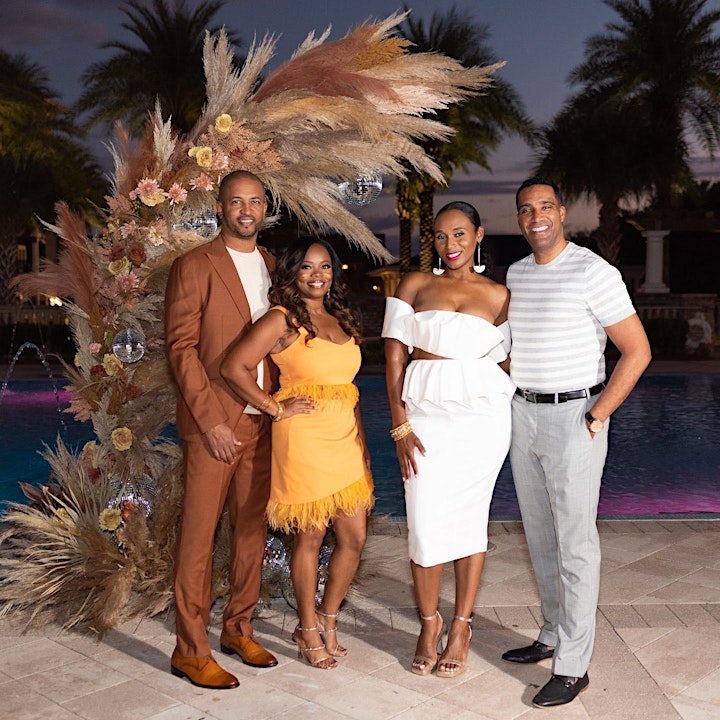 About Your Host:
Being married for a combination of 24 years, we understand how vital it can be to reconnect and reinvigorate your relationship. They are the founders of A Weekend For Love the top luxury marriage retreat for African American couples. Due to high demand and the 2023 retreat selling out in 48hrs we are excited about hosting a date night experience in Atlanta to kick off the Holiday Season.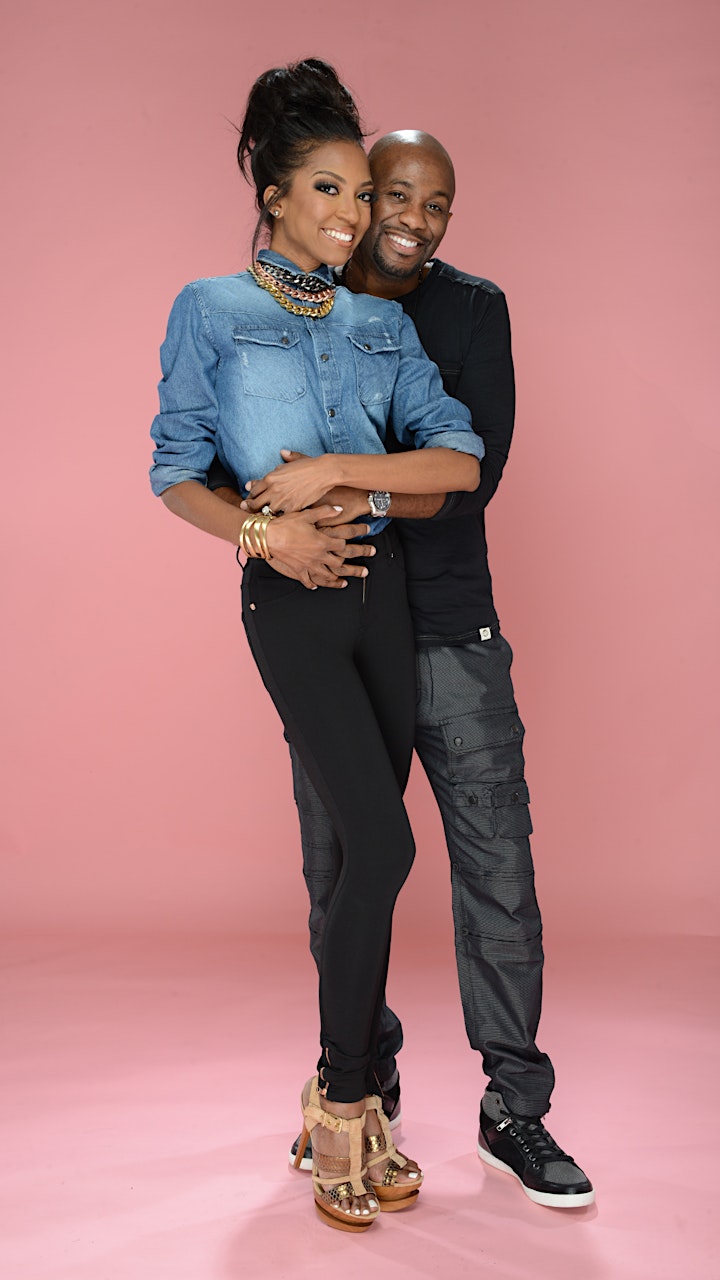 Jack A. Daniels, known as the King of Breakthroughs, is the go-to Celebrity Psychotherapist for politicians, business execs, entertainers and high quality women ready for love! He's hosted the TV series Black Love and has been an on air host & resident relationship expert for networks like We, A&E, FYI, Bravo, Lifetime, TV One, CBS, NBC, BBC, Fox News, Cosmopolitan, Hollywood Reporter, Essence, Esquire and even Coca-Cola! A master storyteller + teacher, Jack is a best-selling author of 5 books including Stay Out of Your Own Way, and The Man's Handbook for Finding the Right Woman. He is founder of The Good Men Agency - the premier agency for good men looking for good women, and Host of The Good Men's Club. He loves being the ultimate #GirlDad to his triplets daughters and traveling the world with his hot wife, Marshawn. Looking for love or your next level in life or business? Get started at JackDaniels.TV
Marshawn Evans Daniels is a reinvention strategist, crypto investor and millionaire faith + business coach that helps women turn ideas into income. As a serial entrepreneur, TV personality, creator of the Godfidence® movement, SHE Profits® and The Destiny Collective - an online membership community for ambitious women of faith focused on identity development + belief mastery. A former pro sports attorney, Miss America finalist, and competitor on The Apprentice, she left a high-powered law firm and turned her passion for people into a multimillion-dollar enterprise helping world-class thought leaders to generate a world-class income as speakers, coaches and consultants. Appearing regularly on CNN, Fox Business, and ESPN, her clients range from Rolls Royce, HP, Nike, Home Depot, and Ernst & Young to everyday dreamers seeking to find their voice and maximize their potential. She is the author of SKIRTS in the Boardroom (Wiley), Believe Bigger (Simon & Schuster) and the #1 Best Selling Devotional-Journal 100 Days of Believing Bigger (DaySpring). Marshawn is passionate about purpose, futurist thinking, cryptocurrency, entrepreneurship, motherhood and traveling the globe with her husband Jack. Her greatest joy is becoming a mother at age 40 to triplet girls in the middle of a pandemic! Join the #BelieveBigger movement at Marshawn.com/Start-Here.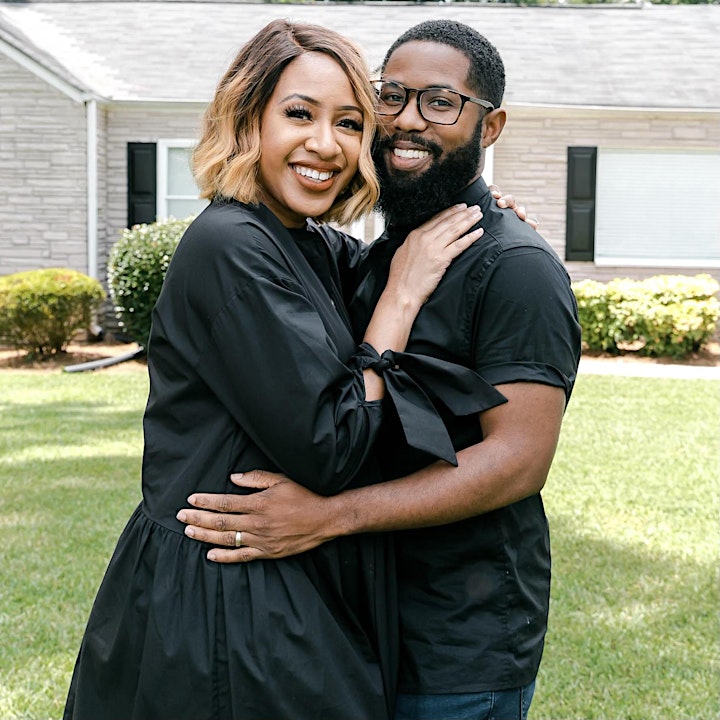 Mattie James is the lifestyle expert and author behind The Mattie James Company and bestselling book, Everyday MAGIC.
After being crowned Miss Liberia USA in 2009, Mattie started blogging as a hobby and grew it into the seven-figure business it is today. As her business grew, her family did as well while learning the hard way that you can have it all but you can't do it all. By finding her own Everyday MAGIC, Mattie has become the woman she's always wanted to be by not being everything to everyone and remembering that she's more than enough.
In addition to creating content for her site, Instagram, and YouTube channel, she also creates content for household name brands like Amazon, Mattel, Olay, and Home Depot. Since 2015, she's taught over 2500 content creators and influencers how to grow their following, pitch brands & create content for profit with her BOSSFLUENCE online courses and programs.
As a lifestyle expert and entrepreneur with over 13 years of experience, Mattie has been featured on GMA3 and Atlanta & Co and featured in ESSENCE, Forbes, Business Insider, NBC, Cosmopolitan, Black Enterprise, The Everymom, Sweet July, The Home Edit and The Goal Digger Podcast.
Mattie currently resides in Atlanta with her husband, Christopher, and their 3 children, Maizah, Caliana, and Christian.
To learn more about Mattie read her blog or follow her on Instagram @themattiejames.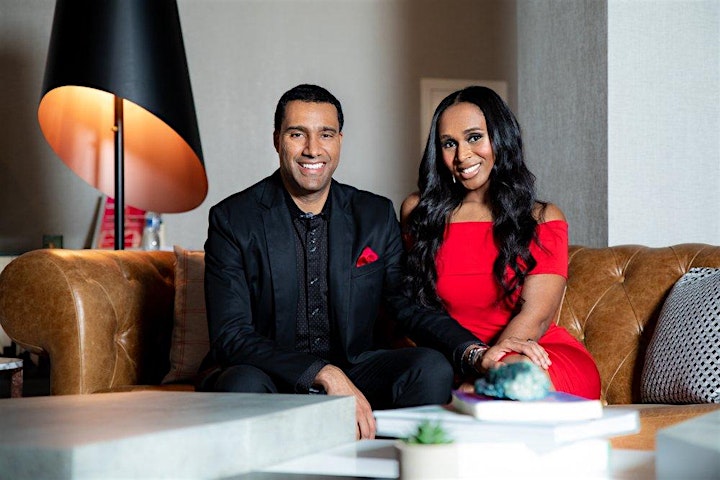 Dr. Alduan Tartt is a clinical psychologist, licensed and ordained minister, speaker, author and media host. Dr. Tartt is a graduate of Morehouse College and is the youngest African American to receive his PhD in Clinical Psychology from the University of Michigan. He is also the recipient of the NAACP award for a lifetime of work in psychology and mentoring. He serves as the go-to psychology expert for CNN, HLN, The Rickey Smiley Morning Show, Café Mocha, Willie Moore Jr., KD Bowe, Darlene McCoy, The Morning Culture with Frank Ski, Tom Joyner, etc. syndicated radio shows.
Dr. Tartt is the creator of the Better Husband, Better Wife which helps couples to fix and strengthen their marriages. He has hosted television shows, Love Addiction on TVOne, and made numerous appearances on television including ABC Nightline, MTV's Made, VH1 Fantasia for Real, TV One's Black Men Revealed, BET's 106 & Park, Preachers of Atlanta, etc. His YouTube channel currently garners more than 1.3 million total views and her currently serves as a consultant for the National Basketball Association and, formerly, for the Oklahoma City Thunder basketball team.
Mecca Moore Tartt is in every essence of the word a "girls girl". Her love of empowering women and creating safe spaces for women to come together has led to her creating events for women focused on Health/Wellness, Relationships, and Motherhood with the launch of her company BESTU LLC. This busy multi-tasking wife and mother of one son and two beautiful girls shows women that its true "You Can Have It All!". Mecca Tartt has led a successful career in sales over the past 15 years while getting her start in Medical Device Sales and generating over 2 million in sales annually in her previous role as the Executive Director of a nonprofit.
Mecca is the Executive Director of Startup Runway a non-profit that connects minority and women business owners to capital and investors.
Mecca is also the Founder of the Wives Prayer Challenge which has 1500 women from over 65 locations around the world, The Founder of the Self-Care Summit: A Women's Health & Fitness Empowerment Day, and now the creator of an e-commerce business launched Nov 1 ,2020 which is focused on Christian apparel and has already sold 800+ products covering 21 states.
Mecca a Power 30 Under 30 Recipient strives for excellence in all that she does and shows other women how to do it too. Mecca and her husband Dr. Alduan Tartt who started dating after hosting a matching making event, have created a platform to support married couples Better Husband, Better Wife www.betterhusbandbetterwife.com, in addition to supporting single women who desire to get married The Ring Formula https://ringformulamasterclass.teachable.com/
Alduan and Mecca also work together to empower relationships as the co-founders of the top luxury marriage retreat/conference for African American couples www.aweekendforlove.com ,workshops, wellness and networking events, and social events for couples who are dating, engaged and/or married.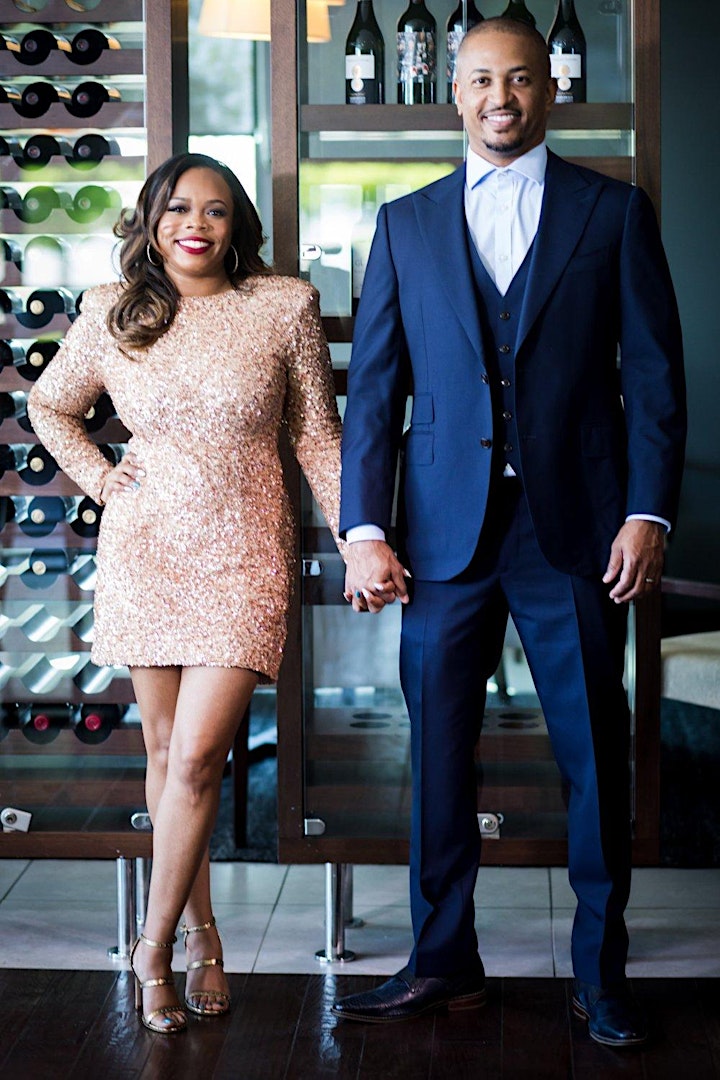 Michelle and Dewayne Gainey reside in Atlanta with their 3 beautiful children. Being married for over 22 years they understand in the journey of marriage it takes the right resources and community to grow and foster a relationship that thrives. They have been blessed to partner with the Tartt's in the mission to impact other marriages through A Weekend For Love.
Dewayne Gainey
Born in Macon, GA, Dewayne was raised by a single mother as the oldest of 4 boys. The first in his family to go to college, he graduated with honors from Devry University with a degree in Business.
With over 25 years experience in the lighting/electrical field, Dewayne is the founder of Green Facilities, an energy services firm. Green Facilities primarily contracts in the Government and Commercial sectors managing small to multi million dollar projects.
Dewayne values family time and strives to be the father he never had. He believes there's nothing more precious than creating memories with his three kids and wife. Dewayne enjoys golf and rarely misses his Sunday basketball game after church.
Michelle Gainey
With the mission to inspire others to Dream, Love, and Celebrate life, Michelle Gainey started Atlanta based Lemiga Events nearly two decades ago, serving as a premier event planning boutique specializing in stylish and glamorous affairs. Soon thereafter she extended her expertise into other lifestyle services.
Hailed by Harper's Bazaar and Brides as one of the Top Wedding Planners In The World
Influential Event Designer by Biz Bash
Named Hottest Event Planner by The Atlantan Magazine
Awarded Best Social Event Planner by B Collective Magazine
A trendsetter and leader in the wedding industry, Michelle has helped to change the narrative of elevated event style in the South. She has designed events around the globe that always include a bit of Modern Southern Hospitality. It's her secret sauce. Every event is beautiful, but the heart behind them is their distinguishing factor--that essence of hospitality that allows guests to feel welcome, seen, loved, and included. This purpose led approach to designing and planning events fuels Michelle's passion to create rooms filled with meaningful details and shape awe-inspiring moments that will be remembered for a lifetime.
From weddings and anniversaries to birthdays and beyond, Michelle invests time to learn her client's personalities in order to produce unique events that are a creative reflection of each individual client.
www.lemiga.com
@lemiga