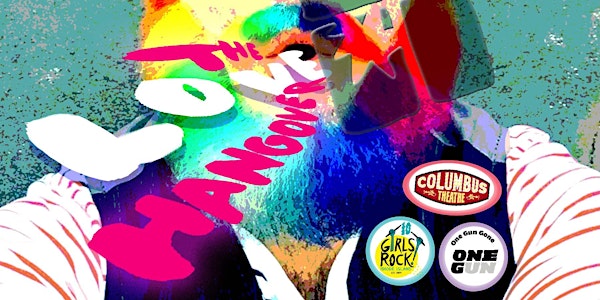 Location
Columbus Theatre
270 Broadway
Providence, RI 02828
February 15th at the Columbus Theatre!
About this event
What will be lingering with you the day after Valentine's Day?
a) Perpetual replay of dream date with your heart throb?
b) A throbbing headache and tin taste in your mouth?
c) An echo where your heart used to be?
A, B, or C, you've got some kind of love hangover, and we've got just the right medicine for you!
It's the Love Hangover 2020: the Providence version of an annual, international event featuring a host of local duets (TBA) singing all the ecstasies and agonies of the heart, from flaming red torch songs to broke 'n bitter blues. Plus every hue of hijinks in between à la Emcee Ricky Rainbowbeard, host Jen Long and special surprise guests!
Join us for this 3rd year we've put this lively show on, and you'll soon be singing and dancing your LOVELORN, LOVESWORN and LOVE TORN lil' heart out! In a big 'ol roomful of sympathetic souls!
You might even find that one special soul - or at least one special work of art that you won't mind finding lingering around your house in the morning!
Because this year we're also hosting an art show and sale called:
Get DEEP: Disarm Embrace Empower Peace
All to benefit two causes that are dear to our PVD hearts, because giving is a Love Hangover's truly best tonic! Ticket and art sales proceeds will go to:
RIOT (formerly Girls Rock Rhode Island)
This rad volunteer-based non-profit uses music creation and critical thinking to foster empowerment, collaborative relationships, and the development of healthy identities in girls, women, trans, and gender non-conforming individuals. They've been rockin' for a decade in Providence; let's keep them rockin' for decades to come!
One Gun Gone
One Gun Gone is a multidisciplinary gun violence prevention project that engages students in underserved Providence, RI neighborhoods with public art making.
Founded by RI artist/photographer/teacher Scott Lapham in response to the passing of four of his teenage students from gun violence, the project's goal is to take one gun off the street, make artwork from it and then sell that artwork to raise money to buy more guns off the streets with a police sanctioned gun buyback.
**************************************************************************
ABOUT THE INTERNATIONAL LOVE HANGOVER:
Lovelorn, Lovesworn, Love Torn
The Love Hangover, now in its twenty-first year (and its ninth city and seconud country), is an annual event held on February 15th.
On this day-after evening, the world-weary and the true believers alike huddle in pairs, playing songs to heal broken hearts and break whole ones.
Local luminaries of the music scene come two by two and each duo performs love songs to hold forth on love in all of its many guises:
the joy, the pain, the humor, the frustration, the ecstasy, the agony, the list goes on and on...
...just like love.