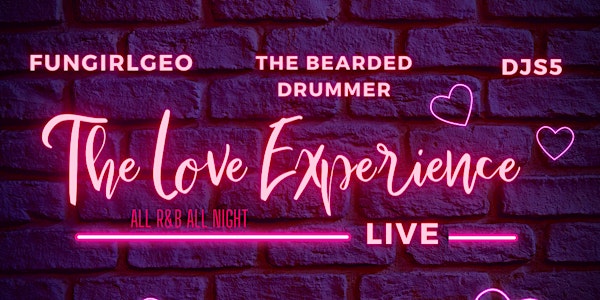 The Love Experience
The first installment of a feel good R&B series.
When and where
Location
1123 Lounge 1123 Hollins Street Baltimore, MD 21223
About this event
The Love Experience has been curated to foster an environment of Love for all. When most people think of R&B they immediately correlate it with romantic Love, while that may be the most popular, it can inadvertently place the genre in a box. R&B has a wide range & The Love Experience will explore it all, including all your favorite sing alongs. This is a feel good event wrapped up in the nostalgia of when life was less debates & more love. The Love Experience welcomes everyone Couples, Singles, Married, Poly, Friend Groups allow the music to take you on a trip. Toxicity & the culture associated has run its course, we're changing the narrative and brining back the love in every aspect.
So if you're a miserable soul, sit this one out.
LIVE PERFORMANCE FEATURING: THE BEARDED DRUMMER
-General Admission $30.00 (Seating 1st come 1st serve)
-V.I.P. Balcony $250.00 (4 ppl, 1 Bottle Dusse or Don Julio)
-FREE GIFT for early arrivals (While supplies last)
-SPECIALTY DRINKS Love Potion (Peach Rosé Sangria) & Scarlett Kisses (Traditional Red Sangria)
-TRIPPYTTRELOADED EDIBLE VENDOR (The Love Experience special menu)
-"SCENTED AMBIANCE" HAND CRAFTED CANDLE VENDOR
- HOOKAH AVAILABLE
-CASH/CASHLESS BAR