Description
The Loudoun Community Breakfast
Thursday, June 20th, 2019 from 7:30 AM to 9:30 AM (EST)
Belmont Country Club

19661 Belmont Manor Lane
Ashburn, VA 20147
Life can be stressful and fast-paced which rarely provides the time or opportunity to truly get to know someone within our Community. The purpose of the Loudoun Community Breakfast is to provide such an opportunity.
This breakfast is free, informative and provides a fun yet meaningful setting to get to know others in your Loudoun County Community. Networking is a mild part of the morning and not the focus. The focus is to connect with the many stories you'll discover about the men and women who live, work, and play in our Community.
The event begins with coffee and a little networking, then is followed by breakfast. We will provide a few questions that will charge up the table discussion.
Then you will hear from our guest speaker:
Derrick Ellison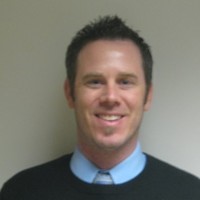 Our guest speaker is a Loudoun County native. Derrick attended Loudoun County HS and received his degree in Business Administration from Longwood University. He played over ten years of minor league baseball as a left-handed relief pitcher and was able to reach Triple-A with the New York Mets. Derrick has an amazing story that you want to hear. Derrick is married with 3 adorable children and living in Leesburg.
We hope you can make it!
Please follow this link to register for the breakfast:
https://thecommunitybreakfastjune2019.eventbrite.com
Paul Bice - Community Breakfast Chair