Description
*** ONLINE TICKET SALES HAVE ENDED ***

WE HAVE A ** VERY LIMITED NUMBER ** OF TICKETS AVAILABLE AT THE DOOR

< LESS THAN 35 TICKETS REMAIN> AT 3PM -- PST - TODAY JULY 19, 2017

THANK YOU!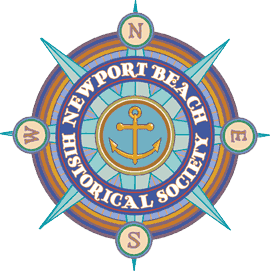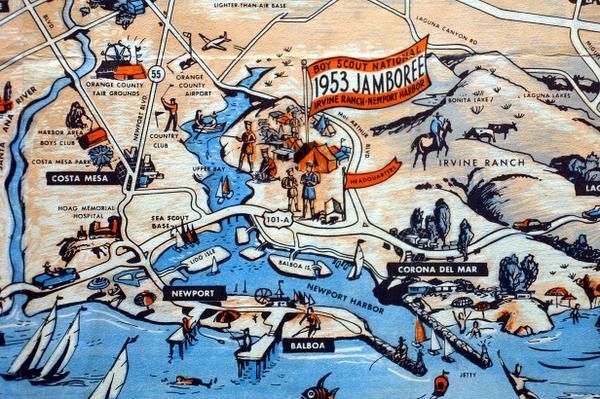 NEWPORT BEACH HISTORICAL SOCIETY PRESENTS:
* SPECIAL MOVIE SCREENING EVENT!*
1953 BOY SCOUT JAMBOREE – THE MOVIE!
A FUN FAMILY EVENT!
JULY 19TH - 2017 - WEDNESDAY NIGHT
OASIS EVENT CENTER - CORONA DEL MAR
801 Narcissus Ave, Corona Del Mar, CA 92625
5:30PM – OUTDOOR-FESTIVAL EVENT BEGINS
6:30-7:30P – MOVIE SCREENING (1-HR. LENGTH)
7:30-8:00P – Q&A -- MEET BOY SCOUTS WHO WERE THERE!
TICKET PRICES:
$15 Adults (Over 18)
$5 Kids (Over 10)
Under 10: FREE
* TICKETS ALSO AVAILABLE AT THE DOOR
($18 Adults / $7 KIDS)
* Booths and informational displays from the Newport Beach Historical Society, The Boy Scouts of America-OC and Irvine Historical Society showcasing these great orgs and artifacts and memorabilia from the 1953 Jamboree event itself.
* A special screening of the long lost and little seen Hollywood movie made by Howard Hughes, Cecil B. Demille and others about the 1953 Boy Scout Jamboree that took place on the Irvine Ranch in what is now Newport Beach, CA.
* This amazing COLOR movie is a cinematic treasure that showcases in a compelling, funny and dramatic way the events that took place at the amazing gathering of over 50,000 Boy Scouts from around the USA and around the world!
* The movie also showcases appearances by Hollywood celebrities like Jimmy Stewart, Bob Hope, Debbie Reynolds, Danny Kaye, Roy Rogers (and Trigger) and many more! Even U.S. President Dwight D. Eisenhower and Vice President Richard Nixon make an appearance! And much more!
** PROCEEDS AND FUNDRAISING SILENT AUCTION AND RAFFLE TO BENEFIT THE NEWPORT BEACH HISTORICAL SOCIETY AND THE ORANGE COUTY COUNCIL / BOY SCOUTS OF AMERICA