The Lost Family, a Novel by Jenna Blum: Free Demo, Tasting & Book Signing
Description

The Lost Family, a Novel by Jenna Blum: Free Demo, Tasting & Book Signing
Presented by The Trustees
Join us at The KITCHEN at the Boston Public Market as we host author Jenna Blum, who just released her much anticipated novel, The Lost Family. Jenna's book creates a vivid portrait of marriage, family, and the haunting grief of World War II in this emotionally charged, beautifully rendered story that spans a generation, from the 1960s to the 1980s. She also uses food culture as a deeply integral component of her story of family. Jenna joins us to demo several of her recipes, talk about her book, and sign copies of it.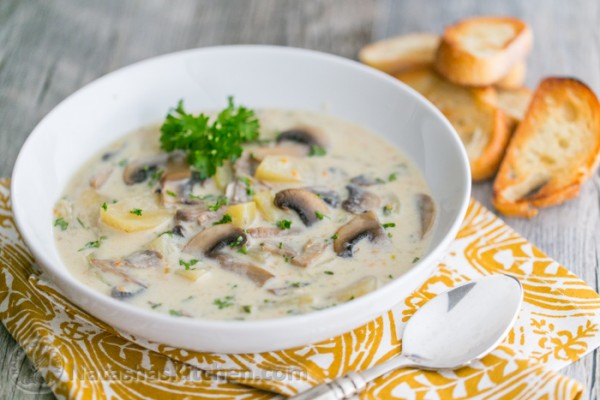 Jenna will demonstrate how to prepare a creamy local mushroom soup and baguette crostini - a recipe that's perfect for fall and shows up in a central way to one of her book's characters. Jenna will demonstrate the steps of making the dish and will provide small samples.
This event is FREE and everyone is welcome. The Lost Family will be available for purchase during and after the event, courtesy of Belmont Books.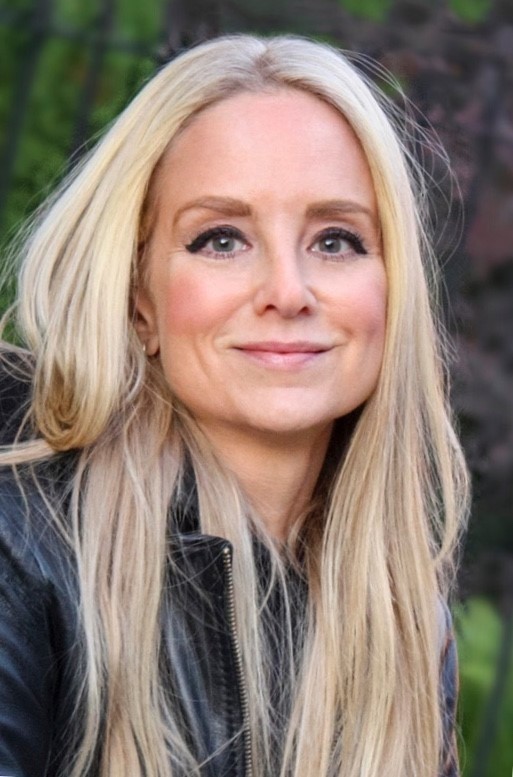 About Jenna Blum and The Lost Family
One of Oprah's Top 30 Women Writers, Jenna Blum made an astounding debut with her award-winning novel Those Who Save Us, a long-running New York Times and international bestseller which resonated profoundly with readers and garnered effusive critical praise. With her mesmerizing new novel, THE LOST FAMILY (Harper; $27.99; Hardcover; On Sale: June 5, 2018; ISBN: 9780062742162), this dynamic storyteller returns with an immersive, emotionally riveting family saga about the reverberations of World War II across generations.
In 1965 Manhattan, patrons flock to Masha's to savor its Brisket Bourguignon and admire its dashing owner and head chef Peter Rashkin. With his movie-star good looks and tragic past, Peter, a survivor of Auschwitz, is the most eligible bachelor in town. But Peter does not care for the many women who parade through the restaurant hoping to catch his eye. Running Masha's consumes him, as does his terrible guilt over surviving the horrors of the Nazi death camp while his wife, Masha—the restaurant's namesake—and two young daughters perished.
Then exquisitely beautiful June Bouquet, an up-and-coming young model, appears at the restaurant, piercing Peter's guard. Though she is twenty years his junior, the two begin a passionate courtship. When June unexpectedly becomes pregnant, Peter proposes, hoping a new family will allow him to let go of the horror of the past. But over the next two decades, the indelible sadness of those memories will overshadow Peter, June, and their daughter Elsbeth, transforming them in shocking, heartbreaking, and unexpected ways. Spanning three cinematic decades, from the explosive 1960s and swinging 1970s to the glittering 1980s, Jenna Blum artfully brings to the page a husband devastated by a grief he cannot name, a frustrated wife struggling to compete with a ghost she cannot banish, and a daughter sensitive to the pain of both her own family and another lost before she was born.
"Peter was inspired by a survivor I had the immense privilege of interviewing for the Steven Spielberg Survivors of the Shoah Visual History Foundation," Blum says. "We know about the Nazi atrocities, but we rarely consider the next chapter: the survivor coming to a new country to rebuild—while coping with the memory of the loved ones he lost. And when a weeping reader told me that her husband, a survivor's son, had grappled his whole life with his beloved father's emotional distance, I knew I had to write about the effects of war on an entire family."
Jenna Blum is the New York Times and # 1 international bestselling author of novels Those Who Save Us and The Stormchasers and the novella "The Lucky One" in Grand Central. Jenna has taught novel workshops for 20 years at Grub Street Writers in Boston, where she earned her M.A. at Boston University. In addition to interviewing Holocaust survivors for the Shoah Foundation, Jenna is a public speaker and avid cook: she creates and tests all the recipes in her novels. Please visit Jenna on her website, www.jennablum.com, and on Facebook, Instagram, and Twitter (@Jenna_Blum).
Timely and timeless, Jenna Blum's new novel THE LOST FAMILY is a powerhouse not to be missed, a charming, funny, and elegantly bittersweet study of the costs of loss and love. We hope you will plan prominent review/feature attention for this gorgeously written book, and we'll be in touch to discuss the possibility of an interview.
About The Trustees and The KITCHEN
As one of the largest owners of agricultural land and the premier steward of the cultural and natural landscape of Massachusetts, The Trustees extends its leadership to transform the local food system by connecting residents and visitors back to the land and sharing the Commonwealth's collective agrarian heritage through innovative retail and educational experiences at the Boston Public Market in the heart of downtown Boston.
The KITCHEN is a community gathering place, managed by The Trustees, that is restoring the craft of seasonal cooking in Massachusetts, New England, and beyond through hands-on classes and educational experiences that celebrate the farmers and artisans of this region. Partnered with the Boston Public Market, The KITCHEN embraces a whole-food approach to eating and promotes cooking as an essential cornerstone of a sustainable food system.
Join The Trustees and receive 20%-50% off all classes, workshops, and events at The KITCHEN and all Trustees properties.