Sleep all day. Party all night. Never grow old. Never die at the The Lost Boys (1987) Fears & Beers at the Cinelounge Outdoors!
About this event
Experience this classic film on the big screen at the Cinelounge Outdoors!
1625 N Las Palmas Ave, Los Angeles, CA 90028
Ticket purchase includes a complimentary beer for guests 21+.
!Trivia - Prizes - Photo Ops!
Sleep all day. Party all night. Never grow old. Never die. It's fun to be a vampire! When newly-divorced Lucy (Dianne Wiest) moves her sons to her father's house in Santa Carla, California—"the murder capital of the world"—her teenage son, Michael (Jason Patric), quickly falls in with the town's bad kids: a bike-riding, Jim Morrison-worshipping gang of blood-sucking vampires. Her younger son Sam (Corey Haim) and his buddies, the Frog brothers, are the only ones who recognize the signs of vampirism in Michael, and they plot to battle the legions of the night before they take over the entire town. Co-starring Barnard Hughes, Ed Herrmann, Kiefer Sutherland, Jami Gertz and Corey Feldman.
DIRECTOR: Joel Schumacher
CAST: Kiefer Sutherland, Dianne Wiest, Corey Feldman, Alex Winter, Jason Patric, Corey Haim, Barnard Hughes, Ed Herrmann, Jami Gertz
________________________________________________________________________________________________
Additional Screening Info:
Tickets are not refundable
Seating is general admission - first come first served.
Please bring your Eventbrite email confirmation with ticket pdf via your phone or printed to the Cinelounge Outdoors . Check in at the Screamfest Will Call table located in the lobby beginning thirty minutes prior to the screening, where you will show us your email confirmation e-ticket or printed e-ticket and we will check you in. If you cannot find your email confirmation just enter your email address at http://eventbrite.com/gettickets.
Please note that we will be following LA County's Requirements for Masks Indoors common sense social distancing.
What are we doing to keep you safe? To protect you and other guests, proof of vaccination or negative Covid test along with a temperature check WILL be required for Entry. Hand sanitizer stations are placed throughout the theatre and lobby with special cleanings in between screenings.
Patrons are asked to stay home if you have any symptoms like a fever, cough, shortness of breath, loss of taste or smell, or other symptoms that could be related to COVID-19.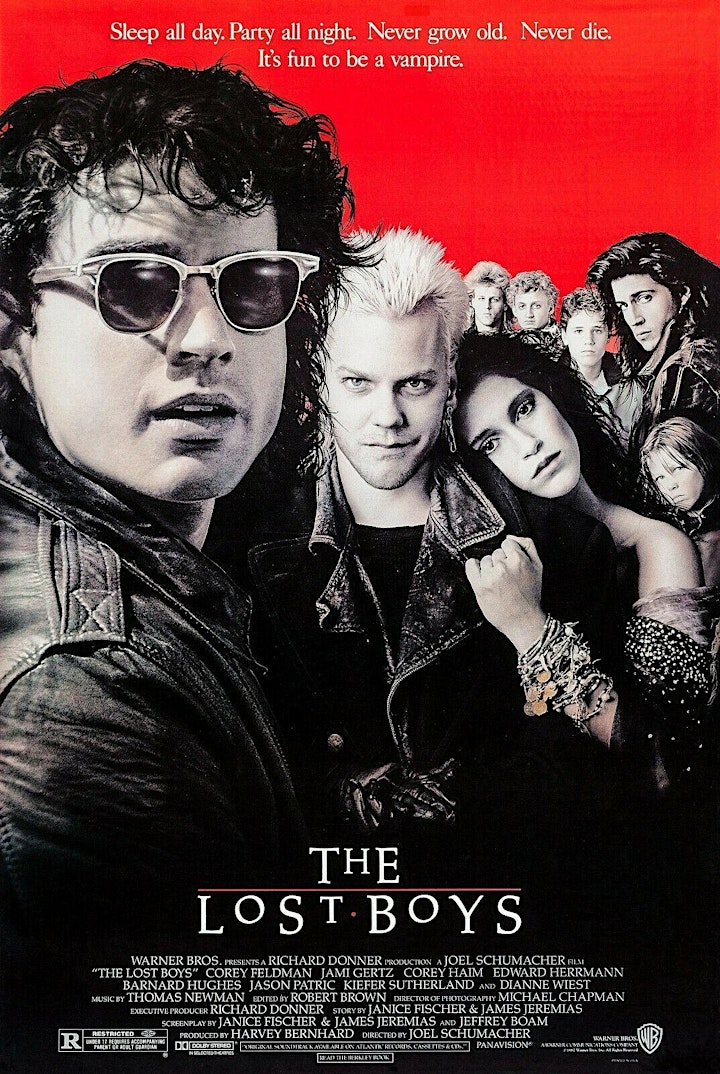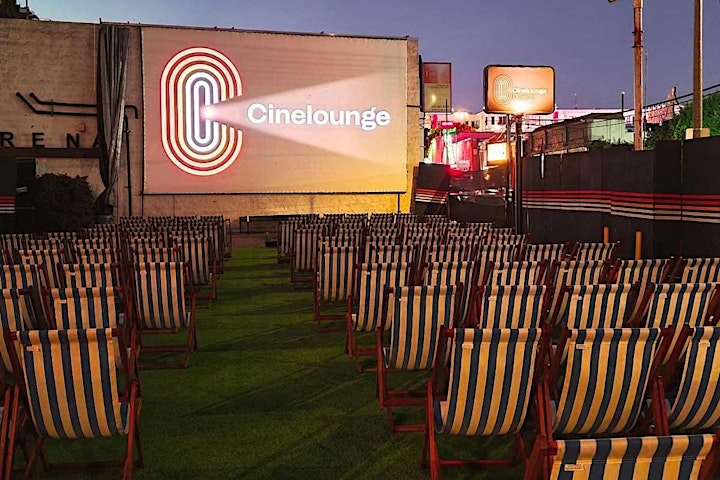 Organizer of The Lost Boys - Fears & Beers
Click here to subscribe to our text messages.
Annual 10 day horror film festival screening new and classic horror films. Past premieres include  The Wretched, Trick 'r Treat, The Human Centipede, 30 Days of Night, Paranormal Activity, Paranormal Activity: Ghost Dimension, Dead Ant and Tragedy Girls,
Screamfest Horror Film Festival
8840 Wilshire Blvd.
Beverly Hills, CA 90211
310-358-3273 Phone
info@screamfestla.com