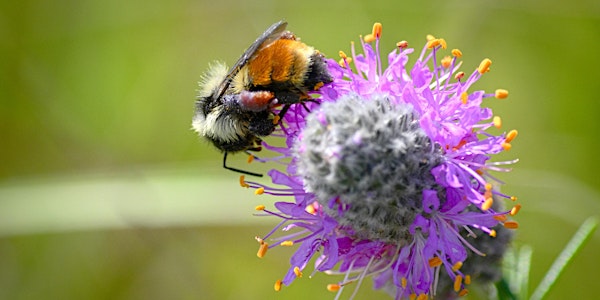 The Longspur Prairie Fund Seventh Annual Bee Hunt
The Longspur Prairie Fund Bee Hunt is one part research project and one part family prairie field trip!
When and where
Location
LPF Ulen Prairie 47.076780, -96.327046 LPF Prairie Site, MN
About this event
Join us and bee scholar Dr. D. Bryan Bishop (Associate Professor, Concordia College) for our annual bee hunt on Ulen Prairie.
During a bee hunt, you will use a camera to "capture" bees in their native environment. A bee hunt is a great way to learn about pollinator ecology and other aspects of the Red River Valley's natural history. By following and engaging the scientific method, you will collect, contribute, and learn from real-world biological data. Most importantly, bee hunting is a blast!
Our schedule:
10:00 - Event Begins!
10:15 - Words from our Resident Bee Scholar, Dr. D. Bryan Bishop
10:30 - BEE HUNT!
12:00 - Send off!
What should I bring to the bee hunt?
1. Water
2. Long sleeved shirts. Full pants. Head protection. Mask.
3. Bug spray and sun screen.
4. Camera or phone.
5. Your sense of adventure!
*In the case of inclement weather, the Bee Hunt will move to the following day: June 27th. Any weather-related announcements will be made by 8:00 AM on the 26th.