THE LONGEST NIGHT - The Society of Strange and Ancient Instruments
Description
Samovar Tea House is delighted to welcome The Society Of Strange And Ancient Instruments to Ely on the 14th December 2017 at 7.30pm for this special and intimate performance of The Longest Night.

A magical candlelit evening of music and song inspired by the ancient traditional Scandinavian festival of Lussinatten; the winter solstice in the Julien calendar and celebration of light on the longest night.

Jean Kelly – clàrsach (Celtic harp)
Benedicte Maurseth – Hardanger fiddles, Norwegian traditional folk song
Clare Salaman – nyckelharpa

CLICK FOR VIDEO LINK - The Longest Night by The Society of Strange and Ancient Instruments - trailer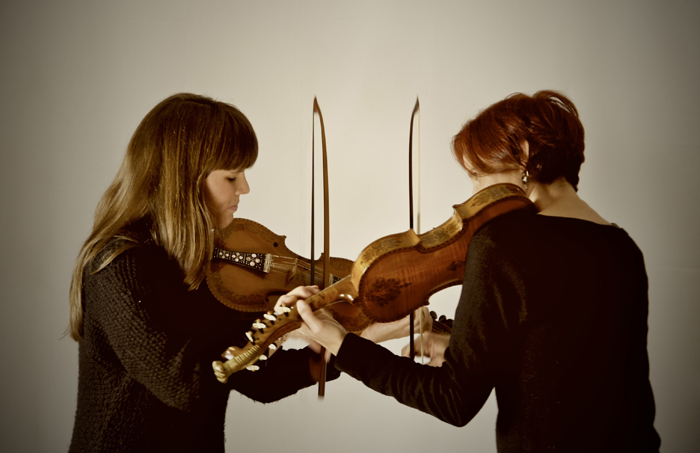 Mulled wine, hot chocolate, tea, coffee, and a range of cakes and festive treats will be available from 6pm! Concert will start at 7.30pm.

Tickets £15 (plus eventbrite booking fee if booked online)

Samovar Tea House is at 23 Forehill, Ely, Cambs CB74AA.

- - - - -

The Society of Strange and Ancient Instruments was founded in 2010 by Clare Salaman to explore a musical repertoire that ranges from folk songs and earthy dances to high art music from the13th-18th centuries, and newly composed pieces.

The Society takes its inspiration from a group of musicians called La Société des Instruments Anciens who gave a series of performances of 'easy listening' baroque music in Paris in the 1900s. At the time, their instruments – hurdy gurdy, viola d'amore, viola da gamba and harpsichord – were considered wildly exotic, and audiences were
enthralled by the group's fresh, innovative presentation that injected new life into familiar pieces. The Society of Strange and Ancient Instruments' repertoire extends beyond that of the Société to include Medieval, Renaissance and new music, but the aim is still to enchant listeners with the unexpected sounds and sights of their instruments.

The members of The Society of Strange and Ancient Instruments are leaders in the fields of traditional and historically informed performance with many years of performing and recording experience.

The group has performed numerous concerts, released two acclaimed CDs and has been featured on BBC Radio 4's, Midweek, Radio 3's 'Early Music Show', 'In Tune' and 'Sunday Breakfast Show'.

www.strangeandancientinstruments.com

- - - - -
We would like to acknowledge the financial assistance given by Music Norway towards Benedicte's costs in travelling to the UK to rehearse and perform The Longest Night. The project would have been difficult to realise without their support.