Join us for our opening reception and hear the curator and the featured artists. Photo: "Plexus", Katherine Kennedy, (Video Still)
About this event
On Tuesday, December 21, 2021 at 10:59 AM (EST) the earth's North Pole will be the furthest away from the sun in the Northern Hemisphere. On this day, known as the winter solstice we experience the shortest day of the year and mark the official start of winter. Inspired by this seasonal shift, The Longest Night takes a metaphorical approach to how we might experience the coming of the "long, dark rest". 


As a vehicle for storytelling, ritual, and wonder, the featured works echo ancient and modern perspectives on the close of another year. In this show the transformative powers of cycles and rhythms are examined and we are all asked to consider how we, as humans, move in sync and sometimes against the pull of the birth-to-death-to-rebirth cycle.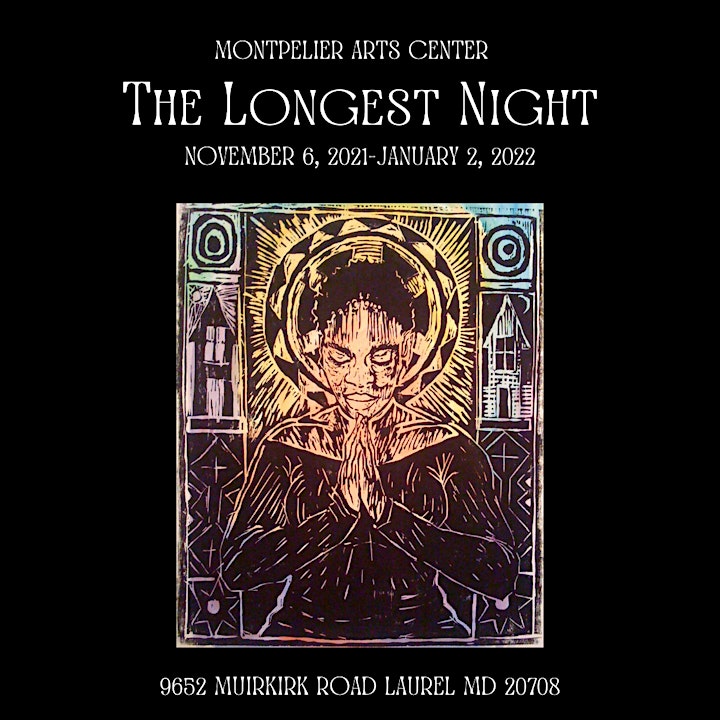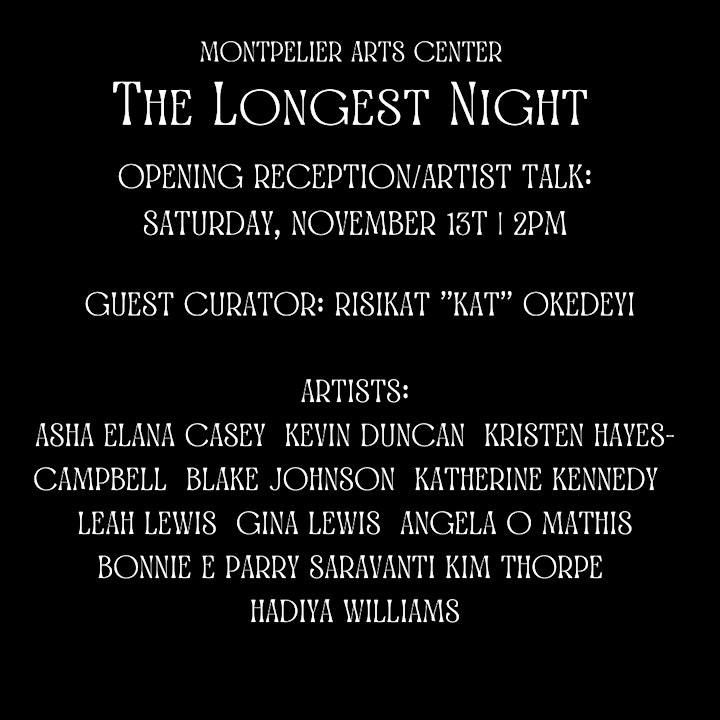 Organizer of The Longest Night: Opening Reception + Artist Talk
Kat's Korner is the personal brand of Risikat "Kat" Okedeyi, owner and founder of LiL SoSo Productions, LLC. Under this umbrella, Kat's personal interests in things such as travel, culture, history, art and spirit work are the focus on a more intimate scale. The Black Magick Woman series is one of the first endeavors under the Kat's Korner brand. In an effort to keep Black women from being erased from magickal and spiritual spaces, the series places Black women at the forefront as master teachers and leaders.