The Long March Through the Institutions:The Left's Revolution by Other Mean...
Description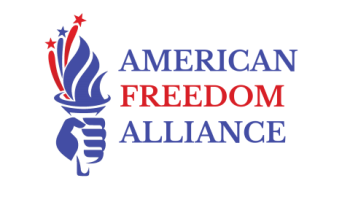 An American Freedom Alliance Conference:
The Long March Through the Institutions:
The Left's Revolution by Other Means
and what WE can do about it
David Horowitz to Open the Conference
Michael Walsh and MRC's Brent Bozell as Plenary Speakers
Stephen Coughlin and Rich Higgins with a Lunchtime Presentation
Turning Point USA's Charlie Kirk to Keynote
If you have the feeling that virtually every aspect of the world in which we live is being, in some way, destroyed, you're right.
And it's not coincidence.
We all know of Karl Marx's cry "Workers of the World, Unite! You have nothing to lose but your chains!" But the fact is, his exhortation was essentially ignored by those workers who were, frankly, pretty OK with the unprecedented prosperity and opportunity that came with free market capitalism.
So Marxists turned to something new to bring about the revolution they so desperately wanted.
Thus came about "The Long March Through the Institutions," an expression coined by Rudi Dutschke to encapsulate the strategy described by Antonio Gramsci: take over every one of our government and civic institutions, and wreck it from within. Instead of seeking to topple governments through economic means, turn to the cultural.
And that's exactly what's happened.
Those institutions and pillars of Western Civilization that contribute to its unprecedented successes have been and continue to be under attack.
Some institutions have been more successfully crushed than others, but many, many, many have been subverted beyond recognition.
Our schools. Entertainment. News media. Art. Religion and religious institutions. The family, gender and gender roles, our justice system, all have been subverted in one way or another.
When we even give a moment's thought to whether or not to watch NFL games, or the Academy Awards, because of the activism that's on full display, it's blindingly apparent the extent to which they've been successful.
When the goal of our education system is to indoctrinate rather than educate; to ensure equality of outcome rather than the nourishing of the minds and souls of each of our children; to smear and undermine everything to do with gender, sex, family, responsibility, rather than promote the healthiest perspectives on these; to create victims rather than empowered, self-fulfilling individuals; then, too, it's stunningly obvious how successful they've been.
And on, and on, and on.
This isn't all coincidence.
It was all described by Gramsci, and others from the Frankfurt School who devised "Critical Theory," one of the most effective tactics of this "Revolution by Other Means"

Make no mistake: that's exactly what it is. A Revolution intended to destroy Western Civilization.
With an understanding of the totality of the framework, we're less susceptible to its quotidian effects and are much better able to find ways to fight back and restore those institutions on which we depend to the purposes for which they were created. That is, the more we understand the tactics and strategies used to undermine Western Civilization, the more able we are to defend it.
In support of this effort, we are ammassing the leading experts of this topic.
Come hear about the original plan, the various tactics being used, and how our culture is being systematically subverted and undermined.
And most importantly, come hear how to shore up these institutions and do what we can to preserve all that contributes to Western Civilization being the greatest, most empowering and prosperous that has ever existed.
We promise: this will be an extraordinary and truly unique experience and a day well spent.
_______________________________________________________________________
JUST ANNOUNCED!
CHARLIE KIRK to KEYNOTE this unique event!
Founder and Executive Director of Turning Point USA, Charlie is a true force for truth and freedom where it's most needed: on our college campuses.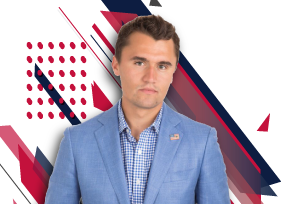 Our speaker roster includes:

David Horowitz - -David Horowitz Freedom Center, author of numerous books including, most recently, DARK AGENDA: The War to Destroy Christian America
Trevor Loudon - AFA Fellow, author, fimmaker, The Enemies Within
Michael Walsh - author, The Devil's Pleasure Palace: The Cult of Critical Theory and the Subversion of the West
Brent Bozell - founder and President of the Media Research Center
Stephen Coughlin - attorney, former member of Intelligence Directorate at the Joint Chiefs of Staff, Senior Fellow at the Center for Security Policy, Lincoln Fellow at the Claremont Institute, author of Catastrophic Failure Blindfolding America in the Face of Jihad, founder/president of Unconstrained Analytics.
RIchard Higgins - former director for strategic planning on the National Security Council
Jim Simpson - author, The Red Green Axis
Lance Izumi - Koret Senior Fellow at Pacific Research Institute, author, The Corrupt Classroom
Larry Sand - President, California Teachers' Empowerment Network
Rebecca Friedrichs - activist, author, Standing Up to Goliath
Pete Peterson - Dean, Pepperdine School of Public Policy
William Voegeli - Senior Editor, Claremont Review of Books
Barak Lurie - author, Atheism Kills
Peter Wood - President, National Association of Scholars
Bill Whittle - commentator, director, author
Larry Greenfield - Fellow of Claremont Institute, member of AFA Advisory Council
Mike Gonzalez - Senior Fellow at the Heritage Foundation
Marilyn Singleton, M.D., J.D - President of the Association of American Physicians and Surgeons (AAPS)
Joel GIlbert - filmmaker
John Sullivan - writer, director, producer (Obama's America, Gosnell, among many others)


and more added daily.


Tickets are $150 and includes lunch.
Tickets purchased before April 25th are $120
Groups of 10 or more should register under the GROUP 2019 Tickets category
Tickets can be purchased by clicking on the big green button at the top right
We also have special discounts for students, active and retired military and law enforcement.
And it you also would like to support this tremendous event, we have these sponsorships available:

Speaker Sponsorship: $2,000 - includes two tickets to the conference
Session Sponsorship: $8,000 - includes four tickets to the conference
Golden Sponsorship: $10,000 - includes four tickets to the conference, and membership in our Freedom Circle
Platinum Sponsorship: $25,000 - includes ten tickets to the conference and membership in our Freedom Circle

Sponsors at any of these levels will also be honored with your name on all our materials, invitation for two to the VIP dinner May 4th, and VIP seating at the conference.


If you are interested in these specific discounts or in supporting the conference at any of these levels, please contact us
Via email: Karen.Siegemund@AmericanFreedomAlliance.org
Phone: 401-965-9440