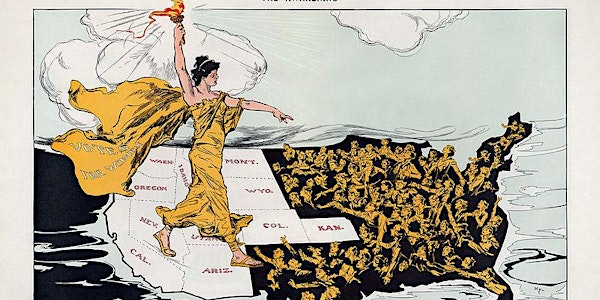 The Long Game of US Historiography: A Century of Competing Interpretations
Description
******************** EVENT POSTPONED ************************

We have decided to postpone this event due to uncertainty relating to Covid-19. We have not yet made firm plans about a new date, but we hope to find a new date in Fall 2020 and will email all registrants to the original symposium event when we have a new date.
We were surprised by the strength of the response to the conversation this symposium offered, and we are heartened to think that the interest will carry forward as we make new plans. It only remains to thank you for your support and particularly to thank our presenters, Francois Furstenberg, Johann Neem, and Harvey Neptune, for their grace and flexibility through this trying turn of events.
I*** NOTE: As of 3/9/20, this event has been postponed, hopefully to the fall of 2020. ***

This day-long event will consider papers by three scholars who are pushing us to re-think how we understand established historiographies. François Furstenberg (Johns Hopkins University) gives a wider context for Frederick Jackson Turner beyond the frontier thesis; Harvey Neptune (Temple University) challenges our assumptions about the mid-twentieth-century Consensus School; and Johann Neem (Western Washington University) re-frames the stakes and meanings of Atlantic History. Standing alone and in conversation in a final roundtable, these papers aim to provoke scholars to re-examine what we think we know about older scholarship and in the process suggest tools for how we understand the paradigms we use in studying the past.
Participants should read the papers in advance. The papers will be made available to all registered participants on March 1.
This conference is generously co-sponsored by the Temple History Department and the McNeil Center for Early American Studies.