Cheers to 64 years! Celebrate with us at The Lodge or virtually from home!
About this Event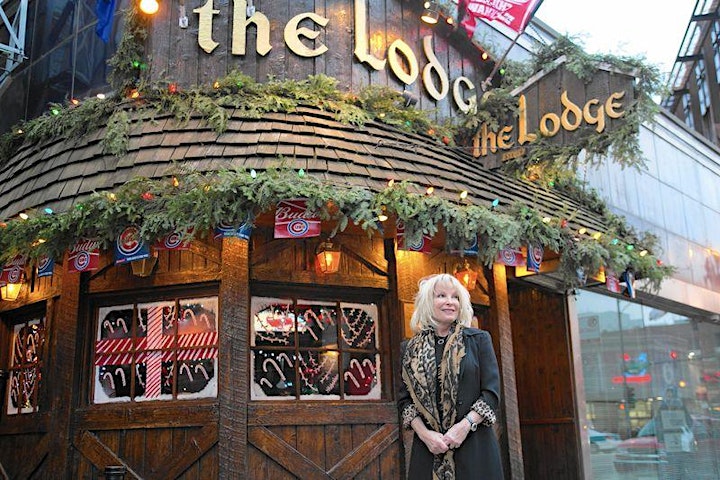 64 years of peanut shells being thrown on the floor, bullpen bricks being signed, and jukebox tunes being sung! Celebrate 64 years of The Lodge Tavern and everything that comes with it!
Can't join us in person? We have two virtual options to celebrate and support your favorite Chicago tavern!
VIP Package
Includes 2 Hours of Premium Bar, Socially Distant Heated Indoor Seating, Lodge Tavern Anniversary Hats, Lodge Tavern Souvenir Cups, Zoom Package (Zoom Link, Spotify Playlist Link, & Lodge Digital Background) ($400, Up to 4 guests included for table)
Special Guest Package
Includes 2 Hours of Premium Bar, Socially Distant Heated Tent Seating, Lodge Tavern Winter Hats, Lodge Tavern Souvenir Cups, Zoom Package (Zoom Link, Spotify Playlist Link, & Lodge Digital Background)($200, Up to 6 guests included for table)
Virtual Packages, 5pm-5:30pm
Lodge Zoom Package
$10 Promo Gift Card, Zoom Link, Spotify Playlist Link, Lodge Digital Background ($25)
Lodge Local Zoom Package
$10 Promo Gift Card, Lodge Tavern Anniversary Hat, Lodge Tavern Souvenir Cup, (items to be picked up from The Lodge Tavern), Zoom Link, Spotify Playlist Link, Lodge Digital Background ($64)