Description
March 14, 2019: The Best of Edgar Allan Poe - 1809-1849 (see selections below - you can buy the recommended edition or CD here).
LitWits® Master Classes are analytic and written explorations of literature, for ages 12+. We help teens academically benefit from books in fun, unique, sensory ways. Kinetic group activities are integrated with discussions and writing, and we bring contextual evidence right into the classroom to make big ideas real and memorable.
Edgar Allan Poe was an author and poet of the American Romantic Movement; he is considered the father of the modern short story, and is recognized as the inventor of the detective fiction genre. While he is best known for his tales of mystery and macabre, he is also known for his brilliant and careful word-craft. His writings serve as morality tales, as they delve into themes of love and loss, the nature of good and evil, the rational vs the irrational, and our inherent desires for truth, justice, and mercy. All older students should study his works, to familiarize themselves with this part of our nation's literary heritage—for by reading such works, we become better acquainted with the ideas, longings, dreams and fears of generations past.
Together we will study four stories and four poems that embody the best of Poe's craft and his role in the American Gothic genre:
Short stories:
"The Cask of Amontillado"
"The Tell-Tale Heart"
"The Purloined Letter"
"The Masque of the Red Death"
Poems:
"The Raven"
"The Bells"
"The Coliseum"
"The Conqueror Worm"
The short works of Edgar Allan Poe are required reading for OG students in 9th, 10th & 11th grades.
Our spring Master Classes are taught by a Master of Humanities with a concentration in Rhetoric and BAs in Literature and Theater.* Each class focuses on one pre-read work that has been selected for its literary and cultural importance. These works are well-suited for high school A-G coursework, and can be used to fulfill Ocean Grove Charter School literature requirements. (Here's an example of what we did, and the Common Core standards we met, in our class on John Steinbeck's The Pearl.)
Classes cover:
critical thinking
literary structures
scholastic terms
diction and syntax
thematic evidence
characterization techniques
descriptive writing
artistic interpretations of metaphor
And much, much more! Besides literature analysis, creative and critical writing, and discussion of craft, we also explore history, culture, public speaking, working in groups, and learning how to take notes and dissect the requirements of an assignment. Students go home with a solid piece of writing, an excellent foundation for completing an OG assignment.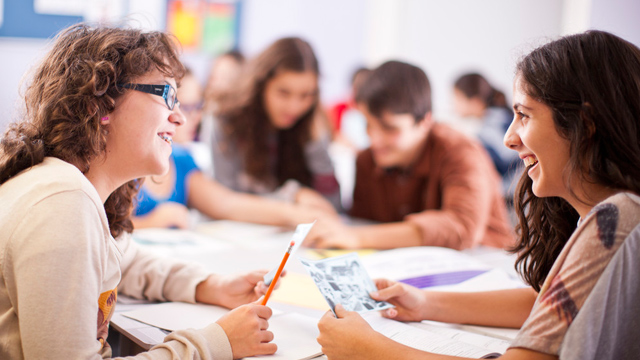 *Writing Instructor Lisa Craddock holds BAs in Literature and Theatre, and a Master of Humanities in Film Studies with a concentration in Rhetoric, or "the art of speaking and writing effectively." Lisa has taught classes in literature, composition, and film for the University of Colorado. Her scholarship, essays, poetry, and plays have appeared in a variety of literary and academic venues. She considers it a privilege to homeschool her own four children, avid fans of LitWits since its beginning. Lisa has led educational events for the homeschool community for several years, helping young readers understand themselves and the world through "living books."
Cost: $95 for each five-hour class includes all supplies. LitWits Workshops is an approved vendor for Ocean Grove Charter School and Inspire Charter Schools. Charter parents, please enter promo code CHARTER-MC to register, then request a purchase order or enrichment certificate.

Cancellation Policy: If you cancel at least 30 days before the workshop, you can choose a refund or makeup; within 30 days, you'll get a makeup. (Use promo code MAKEUP to re-register, and please remind us, in the Notes field, which workshop you missed.) There are no refunds or makeups for no-shows. We hope that makes sense and seems fair!