Description
Backed by popular demand! The beloved Pretty Peach Workshop is back and better than ever! In order to offer more workshops in one year, Luisa and Shelby are kicking off 2017 with the Little Peach Workshop. Centered around a delicious brunch at Bartaco, we will break down a full days worth of material in four hours. This mini workshop is designed for all bloggers, photographers and small business owners seeking to learn more about their industry and generating more money. There will even be a guest speaker, Brittany from the blog Loverly Grey, speaking about how she developed her brand and became a full-time blogger!
Please note ticket sales are final. No refunds.
Our Mission
Our mission is to provide an educational experience that equips & inspires photographers, creatives, bloggers and small business owners to move beyond the current state of their business & experience a new level of success that they never thought was possible!
Is This Mini Workshop For You?
Answer the following questions to see if The Little Peach Workshop could be the missing link to your business growth!
Do you know a lot about photography but NOTHING about business?

Do you struggle with your camera settings?

Do you dream about quitting your day job and becoming a full time photographer or blogger?

Are you stuck in the "friend zone"? Meaning all of your clients are friends paying little to nothing for your services?

Do you want to learn how to expand your band?

Are you confused on how to start a blog?

Do you want to make money from your blog?

Is your business growing but you know you're not where you want to be and don't know why?

Do you want to learn more about contracts and knowing if your clients are singing the correct forms?

Do you struggle getting pretty pictures for your social media account?

Do you want to gain more following on your social media platforms?

Are you charging less than you're worth and have no idea how to increase your value to clients?

Are you wondering if you can even MAKE it as a business owner?
The list goes on. If you're struggling in your business, we know it's scary and everything seems so uncertain. However, the truth is, you deserve to have a successful business, you deserveto earn a profit… a GREAT profit! If ANY of this resonates with you, this workshop is FOR YOU & it will be a turning point for your business.
Speakers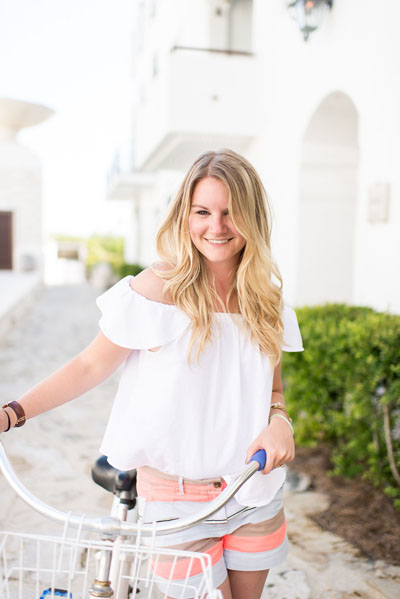 Shelby Steckbauer | ShelbyRae Photographs
Shelby is a wedding, portrait & fashion photographer based out of Atlanta + Wisconsin and co-founder of The Pretty Peach Workshop. Her style is very natural, real & unique and she thanks the Lord each and every day for allowing her to capture moments in peoples lives. She found that her love was not just in taking photos.. but it was PEOPLE. Her business has allowed her to meet the most amazing clients & friends that she will cherish her whole life. Her passion lies in the moments that she can connect with her clients, whether it be chatting about fashion with her fashion bloggers or planning wedding details with her brides… She has been featured in Southern Wedding, Style Me Pretty, Wisconsin Bride Magazine and Pottery Barn Kids, just to name a few.
Shelby will be teaching DLSR Photography and showing some tips and tricks she uses at every shoot. She will be breaking down camera basics as well as tips on nailing your focus/revealing emotion inside your images to take into the styled shoot that will be happening the day of. Shelby also will be giving each attendee new head shots for their websites & social media!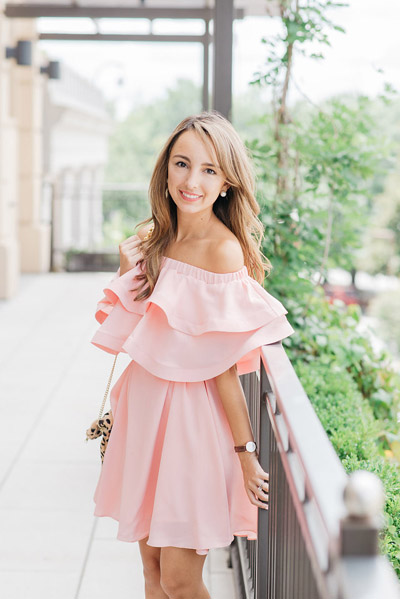 Luisa | Peaches To Pearls
Luisa is the beauty and brains behind the successful blog Peaches to Pearls and co-founder of the Pretty Peach Workshop. Her lifestyle blog focuses on her two biggest passions, food and fashion. Thanks to Peaches to Pearls, Luisa has had the opportunity to work with prestigious brands such as Anthropologie, Ritz Carlton, Starbucks, William Sonoma, American Eagle, FRY Boots and much more! She was also recognized by Southern Living Magainze as one of the best Southern fashion instagrams to follow!
At the Little Peach Workshop, Luisa will be diving into how she became so successful as a blogger, how she works with the brands she loves and how she grew her social media following to over 31,000 in a short span of time. By the end of the workshop she is positive you will have what it takes to elevate your social media and blog to the next level.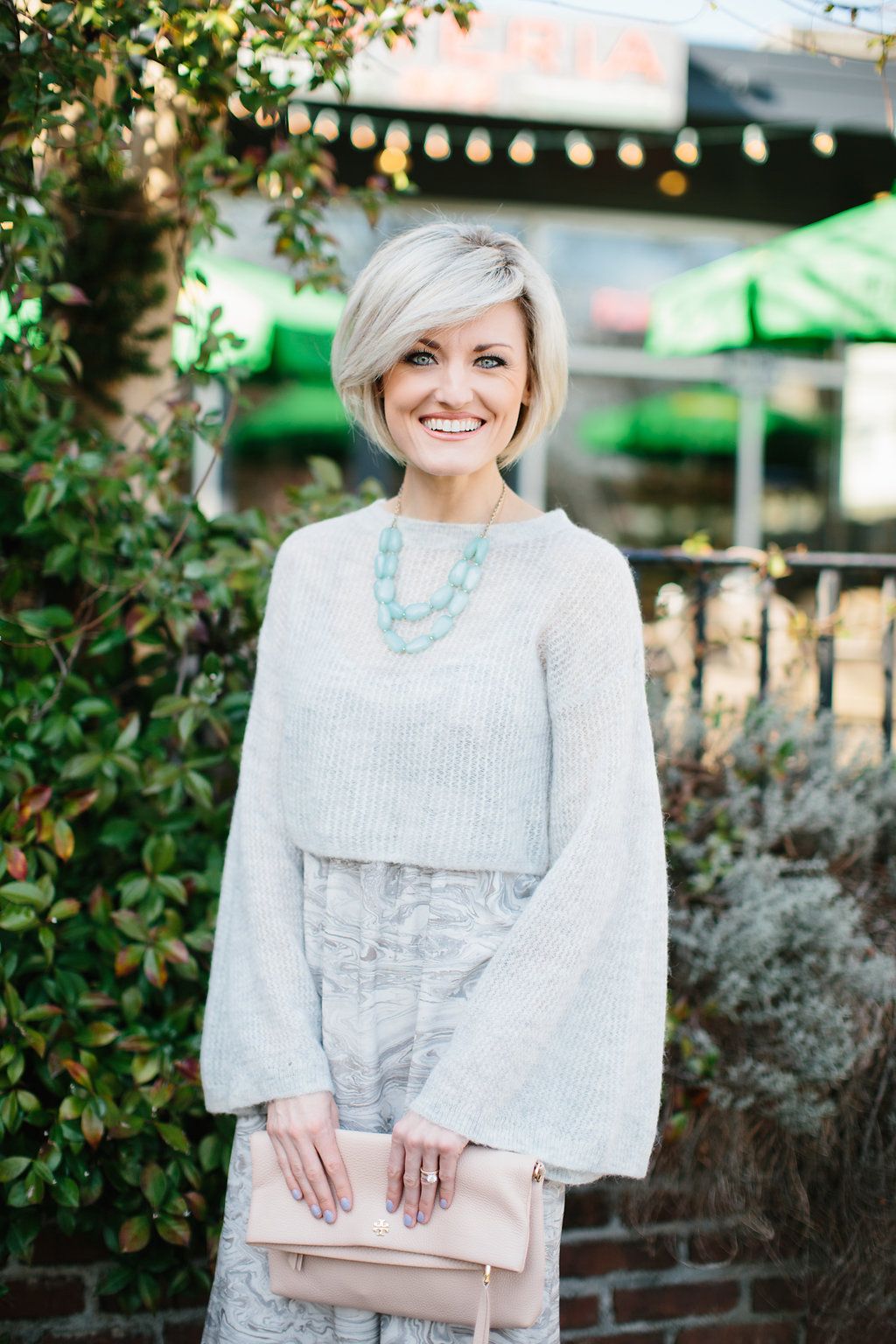 Brittany | Loverly Grey
Brittany, a Pretty Peach Workshop alumni, is the lovely blogger behind the popular fashion & lifestyle blog Loverly Grey. She's a native Georgian currently living in Roswell, GA with her husband Christopher & Weimaraner named, Birdie. When she's not blogging you will find her shopping, spending time with family & friends or traveling. She is passionate about brunch, a good sale & anything that comes in the color grey!
Brittany will be speaking about her blogging journey and how she developed her beautiful brand. She will also be sharing how she was able to leave the corporate world to pursue her passion of blogging full time!
What does your ticket include?
A seat at the workshop, a delicious brunch at Bartaco and priceless memories and networking that will last forever.
What do I need to bring?
Camera (if you have one its ok!), business cards, a notebook and pen.
Parking options when arriving to the workshop?
Free parking all around Bartaco.
Please note ticket sales are final. No refunds.