Ride with The Litas LA, The Litas San Diego & The Litas Ventura to micro workshops hosted by the Real Deal, followed by a livestream Q&A
About this event
What's the Deal?
Event includes:
+ Ride hosted by the Litas
+ 2 workshops hosted by Real Deal Revolution
+ LIVE Q&A with Real Deal x Jessi Combs Foundation x the Litas (livestreamed at @BabesRideOut IG)
+ Riders Portraits by Real Deal Renegade Shannon
+ Jessi Combs Tribute Bandanas donated by Jessi Combs Foundation for all on site participants and select IG Live participants.
Join the Litas on rides from 4 different locations to the Real Deal Workshops. Your sign up secures your spot in BOTH the Leather Keychain & Moto Trip Workshop.
Suggested donation* of $20 to Real Deal (non-profit org) for workshop supplies.
Real Deal will host a 4 micro workshops throughout the day: 2 Leather Keychain Workshops / 2 Moto Trip Workshop - each Litas rider group will be able to do BOTH workshops. There will be 4 MeetUps riding out to these Workshops, led by the Litas LA, The Litas Ventura County & The Litas San Diego. The workshops will be held at private location in Woodland Hills.
4 ride options are available: 2 from Los Angeles, 1 from Ventura, 1 from San Diego. Please read descriptions carefully- each ride has a different MeetUp Location and Time.
When reserving your ticket, please be sure to CHOOSE YOUR LOCATION/ RIDE from our list of options, otherwise your reservation will not be valid.
Workshops will be held at 12 & 1PM followed by a LIVE Riders Q&A at 3PM PST with questions answered by Litas + Real Deal + Jessi Combs Foundation, and can be viewed on IG Live @babesrideout .
Every Workshop participant will receive a Jessi Combs tribute bandana provided by the Jessi Combs Foundation. PLUS ...Rider portraits shot by Real Deal Renegade Shannon. Real Deal will announce micro workshops (Custom Paint + More) for remainder of 2020, on site participants have early access to signup.
*(suggested donation $20 to non-profit, Real Deal Revolution, for workshop supplies. Donations can be sent via venmo @RealDealRevolutions or made on site)
This ride is open to all womxn. Each ride & workshop will have an allowance of 5 riders (plus one ride leader.) Reservations required for each participant. Exact meetup details will be sent to attendees with reservations.
Reserving your spot means that you are fully committed to attending the meet up and following all physical distancing rules and safety protocol. Do not reserve a spot if you cannot attend this MeetUp.
Attendees must agree to always wearing a mask/ face covering (except when drinking or eating, but keeping physical distance when doing so), and staying 6 feet apart from other riders. We will have hand sanitizer on hand for everyone's use, but we encourage you to also bring your own. Each rider will also need to fill out a virtual wellness declaration in addition to an online waiver. Anyone showing any COVID symptoms or anyone who has been exposed to any COVID-positive person within the last 14 days will not be allowed to attend.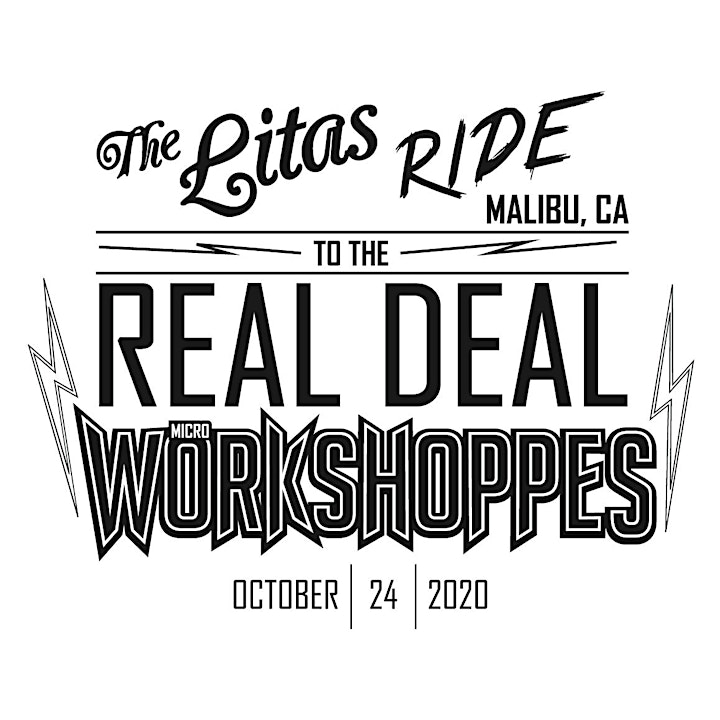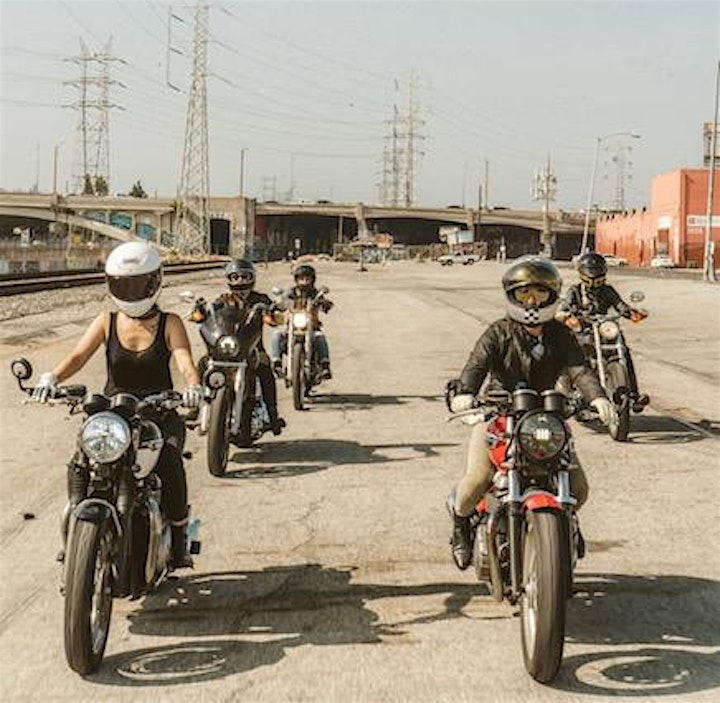 Organizer of The Litas Malibu Ride to the Real Deal Micro-Workshoppes